In Durban, Veolia recycles 98% of the city's wastewater. Once treated, it is reused by local industries in their production processes. This solution brings several benefits:
•   Recycling wastewater for industrial reuse helps to reduce water withdrawal in the environment and allows the allocation of more water resources to the production of drinking water: an additional 40,000 cubic meters of drinking water per day are made available to the city's inhabitants, the equivalent of 13 Olympic swimming pools.  
•   Using recycled water also enables industrials to reduce their costs: the project's partners achieve 5 million euros in annual savings.
Veolia implemented this virtuous solution of adaptation to climate change within the framework of a Public-Private Partnership (PPP), the first ever signed in South Africa. 
98%
of municipal wastewater recycled
Additional 40,000 m3
of drinking water produced each day
5 million euros  
of annual savings for industrial partners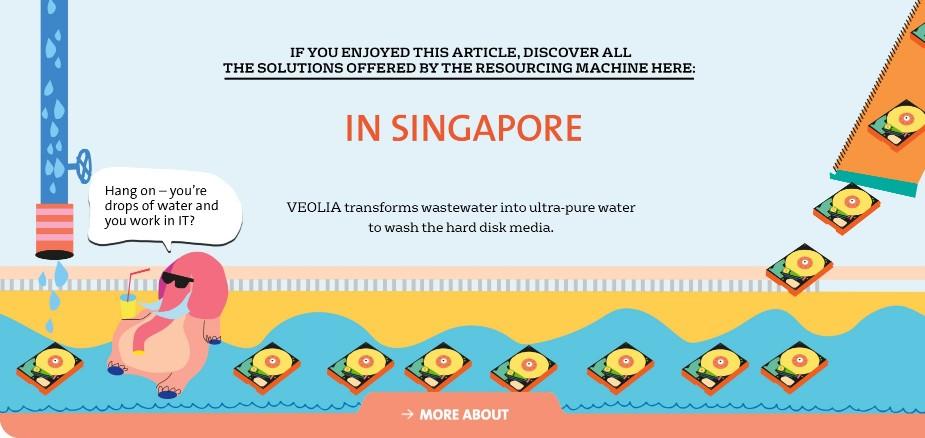 Discover Veolia's contribution and that of our partners, to the debate on climate on our Blog.
With the circular economy model, we use resources in a more sober and efficient way
When you plundge a frog into boiling water, it leaps out in a single bound. But if you put the frog in cold water...