Speeding up certain activities, reinventing the historical businesses and imagining innovative solutions to generate maximum positive impact and ensure the success of ecological transformation: the Group implements its strategic choices locally and in the heart of its businesses.
 

4 strategic moves for the ecological transformation  
Strategic move  1
 <------------ Commit to multifaceted performance ------------> 
Strategic move 2
Step up the pace of growth of our most complex operations, where Veolia's expertise represents significant added value
• Hazardous waste treatment and recovery
• Soil remediation
• Energy efficiency
• Plastics recycling
• Biowaste recovery
• Wastewater reuse
• Seawater desalination
Strategic move 3
Reinforce and reinvent our core business activities to enhance their impact and performance
• Water: expand offerings with innovative and inclusive solutions
• Waste: transform collection, particularly with new digital services
• Energy: modernize and diversify business (green energy, heating and cooling minigrids, etc.)
Strategic move 4
Imagine and develop innovative solutions to anticipate and satisfy the essential needs of tomorrow
• Reduce the effects of climate change
• Conserve natural resources
• Develop and expand environmentally friendly farming practices
• Reduce the health impact of new forms of pollution
• Provide access to carbon-free energy
• Optimize the management of natural resources using digital technology and artificial intelligence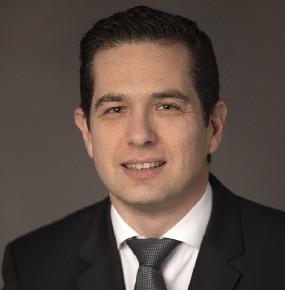 "Having an impact above all means focusing your energy on the priority issues."
Pierre Ribaute
Director of Business Support and Performance(1)
> Read the full interview with Pierre Ribaute.



(1) Effective from June 1, 2021, Pierre Ribaute is appointed CEO of the France Water activity.
Boosting our clients' performance for greater impact
In 2020, Veolia won some excellent contracts worldwide, despite the pandemic. The Group applies its expertise to help industrial and municipal clients boost their performance and reduce their environmental footprint.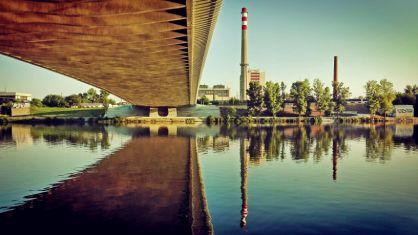 Czech Republic
Already the operator of the district heating network for Prague's left bank, Veolia increased its presence in the Czech capital to include the right bank when it acquired Pražská Teplárenská (PT). This transaction will eventually add an estimated annual revenue of €230 million.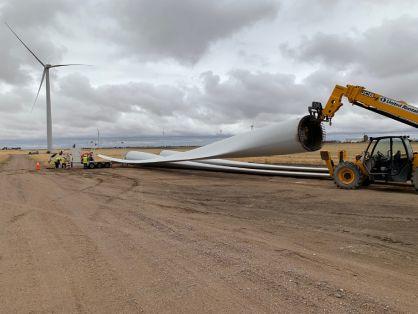 United States
When wind turbine blades find a second life in cement manufacturing: GE Renewable Energy signed an agreement with Veolia in December 2020, the first of its kind in the wind power industry in the United States. The agreement covers the recycling of onshore wind turbine blades, which are primarily made of fiberglass. The blades will be shredded in a Veolia plant in Missouri and treated using a co-treatment solution that has already proven effective in Europe. The benefit: a 27% reduction in CO2 emissions.
Germany
Pfizer contracted with Veolia to treat the rinse water for the drugs produced at its Freiburg site in Germany. The contract will eliminate the transport of more than 3,000 m3 of wastewater a year, which will reduce the carbon footprint of Pfizer's business by 460 metric tons of CO2 equivalent a year.
Italy
Veolia signed a contract with the city of Tarente to supply energy services for the maintenance of electrical and thermal facilities; the maintenance of HVAC, electricity, water and fire systems; the upgrade of technical facilities and energy efficiency improvements in 67 schools. This will avoid releasing 4,933 metric tons of CO2 a year, which equates to the annual absorption capacity of 822 hectares (2,030 acres) of forest.
Finland
In May 2020, a long-term partnership began between Veolia Nordic and BASF with the signing of a contract for Veolia to design, build and finance a steam, water and compressed air plant to supply BASF's future lithium-ion battery production plant at the Harjavalta site in Finland. This plant will recover energy from other plants at the Harjavalta industrial park to reduce the environmental footprint.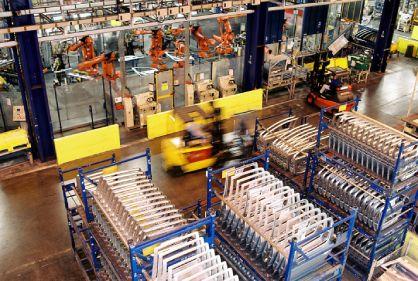 France
Since April 1, 2020, Veolia has been providing maintenance for air conditioning units, cooling systems, boilers and burners; building and infrastructure maintenance; energy and fluid production; water and effluent treatment and management of low current at PSA's site in Caen. This new contract, successfully started during lockdown, further strengthens Veolia's strategic partnership with the PSA group dating back more than fifteen years.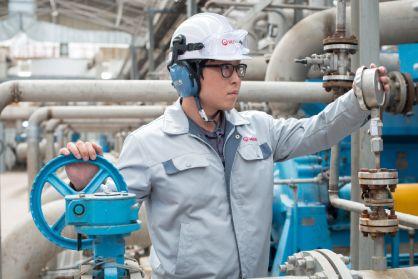 South Korea
During the Covid-19 pandemic, South Korea renewed two significant petrochemicals industry contracts. The first, signed for twenty years, is for water treatment and the production of cooling tower water, demineralized water and drinking water at a SEETEC site; the second contract was signed with Kumho Petrochemical for fifteen years.
Ivoiry Coast
Greater Bouaké, the second largest city in Ivory Coast, has a population of more than 1.5 million. Veolia and the PFO group were contracted to build a drinking water treatment plant to meet the growing demand for water and help secure a source of supply for the long term. In 2018, the city experienced a major crisis due to a drought that caused Loka reservoir – its main source of supply – to completely dry out.

How can we treat or recycle waste for which there is no solution yet? How can we improve resource conservation, the state of the planet and its inhabitants? How can we move faster toward a decarbonized world?…
Veolia is stepping up and focusing its innovation on tackling these unresolved challenges.
innovation


for greater impact
Half the solutions needed for the ecological transformation still need to be invented.
To speed up their discovery, Veolia has opted to focus its efforts on six main areas:
• reduce the effects of climate change (increasing water scarcity, floods, droughts, heat waves, etc.);
• conserve natural resources (water, metals, gases, minerals, coal, plant life);
• develop and expand environmentally friendly farming practices (responsible irrigation, urban farming, waste traceability and composting, fertilizer production from waste);
• reduce the health impact of new forms of pollution (indoor air, micropollutants in drinking water, etc.);
• provide access to carbon-free energy;
• optimize the management of natural resources using digital technology and artificial intelligence.
"Creating a positive impact means targeting our efforts."
Claire Falzone
Head of Business Innovation
> Read the full interview with Claire Falzone.
Half of all French people
see Veolia as a company capable of developing and providing innovative solutions to tackle the challenges posed by resources, pollution and climate change.
Study conducted in November 2020 on a representative sample of 1,002 people.

Digital technology, the cross-business tool par excellence, allows Veolia to maximize the impact of its solutions to speed up ecological transformation by providing a threefold opportunity.
digital Transformation


for greater impact
"Digital transformation is creating an 'augmented Veolia' and taking us that one step further."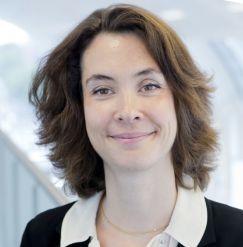 Estelle Brachlianoff
Chief Operating Officer
> Read the full interview with 
Estelle Brachlianoff.
• An opportunity for employees
• An opportunity for operations
• An opportunity for client relations

Critical size, complementary geographical coverage and expertise, and innovation potential: joining with Suez to build a global champion of the ecological transformation is a sustainable industrial strategy in response to the environmental emergency.
Greater impact by creating, with Suez, a global champion for


the ecological transformation
 

A champion of job creation  
Veolia is committed to ensuring that this planned merger would have no negative effect on employment in France. Given the growing needs in its businesses, the Group will have no problem in meeting this commitment. Despite the economic crisis due to the health situation, Veolia continues to hire: there were more than 1,000 positions to be filled at end 2020 in all regions of France. These are essential and meaningful, non-relocatable jobs based in the regions, such as those at the first recycling plant for lithiumion batteries, which are used in electric and hybrid electric vehicles; located in Dieuze, in northeastern France, this Veolia plant will quickly be tripling in size. New pilot industrial sites of this nature, new jobs and new learning pathways are also expected to develop in France around the ecological transformation, before spreading out across other zones and regions where Veolia operates.
1,000 positions
to fill in France
(at the end 2020)

Excerpt from the Integrated Report 2020-2021, click to read:
Discover also in the 2020 - 2021 Integrated Report: