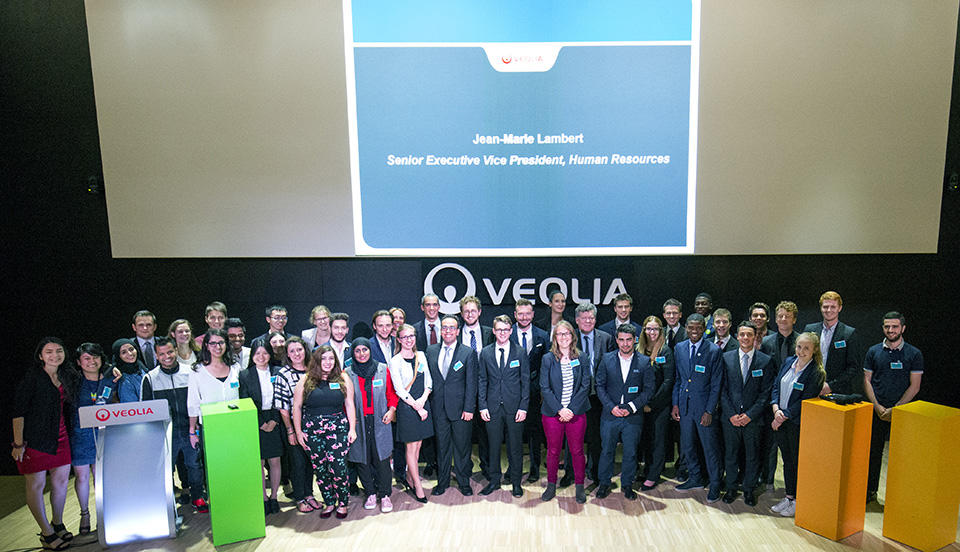 Launched in 2010, Veolia Summer School welcomes students from all over the world at the start of the summer, enabling them to learn all about Veolia's businesses, meet operational managers, and visit sites that represent its activities.
 
On Campus Veolia in Jouy-le-Moutier (Ile-de-France), the class of 2017 brought together 38 Master 1 level students from 30 universities and 22 of the countries in which Veolia operates. Selected by the Group's local managers, they are offered a number of opportunities: academic projects, internships, and access to the Pangeo program. Some could even join the Group after completing their courses.
Presentation of the students' work
In two groups the students worked on a practical problem: water, energy and waste management for a new sustainable eco-district with 16,000 inhabitants. The two groups presented their proposals at the Veolia Summer School closing ceremony.
Veolia, the first company to launch a Summer School
Veolia was the first company in the environmental services sector to launch a Summer School for young graduates from all over the world. Since its inception, the Veolia Summer School has brought together 290 students from 190 universities and 40 countries. It particularly raises young graduates' awareness of the challenges of sustainable development and the circular economy.
"This Veolia Summer School is part of Veolia's human resources strategy. Wherever you may be studying, don't hesitate to approach our Group's local managers and join the Veolia family," concluded Jean-Marie Lambert, Group Senior Executive Vice President Human Resources.
More
> Veolia's relations with schools and the previous Summer School
> Training with Veolia