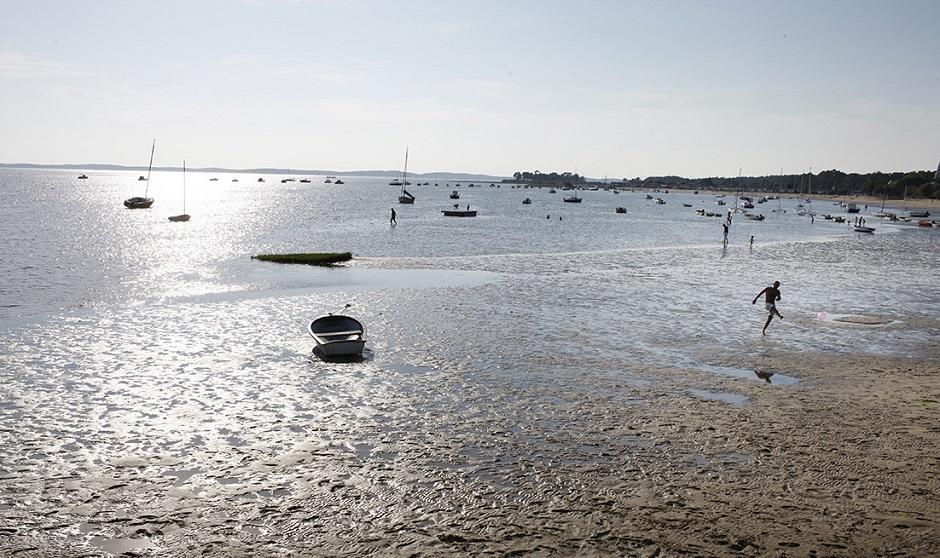 Cap Atlantique is made up of 15 municipalities
1
including the seaside resort of La Baule, the town of Guérande and its 2000 ha of salt marshes, and Le Croisic - a fishing port. The towns span two departments (Loire Atlantique and Morbihan) and two regions (Pays de la Loire and Brittany) and in the summer season their population increases fivefold, from 72,802 inhabitants in winter to nearly 360,000 in summer.
Veolia has an eight-year contract to manage the networks and facilities for collecting and treating wastewater and sludge in order to protect the coastline. The overall wastewater scheme will include 24 sewerage treatment plants and 330 pumping stations. An innovative control center will monitor all the installations and operations in real time.
 
"Winning the Cap Atlantique contract is further recognition of our expertise in the overall management of wastewater networks. With Saint Malo having renewed its confidence in us for managing its wastewater services and Argentré-Sud having done the same for both water and sanitation at the heart of the urban area of Laval, this contract additionally strengthens our local roots and our economic development in the west of France" says Alain Franchi, CEO Water for Veolia in France.
A new entity "Assainissement de la Presqu'Île Guérande" will be responsible for all operations. The staff currently in place will receive training on the tools, methods and safety to ensure Cap Atlantique and its users receive an exemplary and efficient wastewater service.  
1 Assérac, Batz-sur-Mer, Guérande, Herbignac, La Baule-Escoublac, La Turballe, Le Croisic, Le Pouliguen, Mesquer, Piriac-sur-Mer, Saint-Lyphard, Saint-Molf, Camoël, Férel et Pénestin.
 
More about:
Date of publication : 10 November 2015