Launched by the Ellen MacArthur Foundation, The New Plastics Economy initiative brings together large companies, cities, academics, NGOs and philanthropists. It resulted in a report published in January 2016 in Davos during the World Economic Forum - to which Veolia contributed - entitled "
The New Plastics Economy: rethinking the future of plastics
". It explains in particular that plastic waste damages vital natural systems such as the ocean and pollutes urban infrastructure. The cost of these impacts
[1]
associated with those of the greenhouse gas emissions related to the production of plastics, is estimated at 40 billion dollars per year - the profit of the entire packaging industry.
Actively involved in developing the circular economy, Veolia supports this initiative.
"It will take a concerted effort involving various stakeholders to make the systemic changes needed to transition to a circular economy. This is especially true for plastics. Veolia believes that the New Plastics Economy initiative provides an excellent platform for this collaboration", said Antoine Frérot, Chairman and CEO of Veolia.
As a Core Partner, through its presence on the initiative's advisory board, Veolia will be involved in developing the work program and selecting pilot projects.
The New Plastics Economy 2016-2017 program:
meetings bringing together large companies and cities in order to develop pilot collaboration projects
defining a global plastics protocol, in order to rethink plastic packaging and recycling it in an environmentally attractive ecosystem
developing breakthrough innovations ("Moonshots"), focusing on solutions with the potential for global deployment
setting up an economic and scientific database to advance ideas
raising the awareness of stakeholders (citizens, academics, policy makers, NGOs and associations, industry).
The Ellen MacArthur Foundation: 
Set up in 2010, its mission is to accelerate the transition towards a circular economy. It is developing new approaches in order to create value and quantify the economic potential of the circular model.
More:
> The New plastics Economy website with a video animation
> Veolia and the circular economy in the blog "Let's talk about climate" 
> Press release - Circular economy - Paris, June 21, 2016: Veolia joins Ellen MacArthur Foundation's New Plastics Economy initiative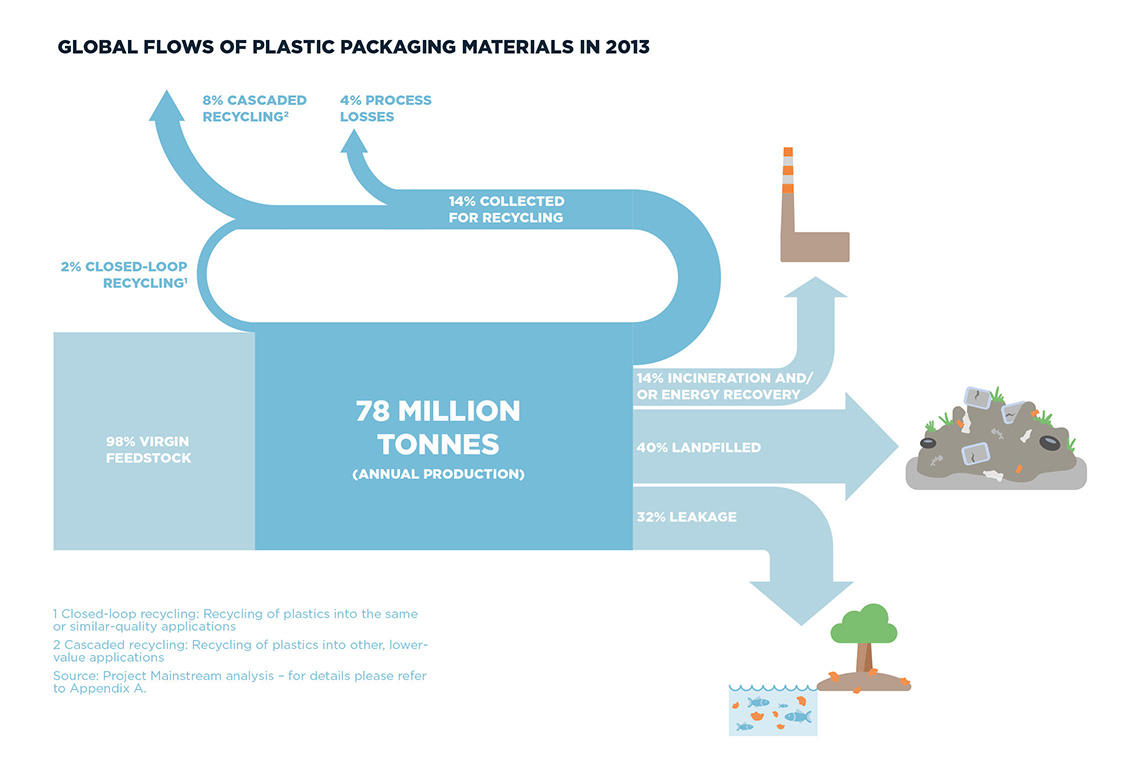 ---
[1]
 For all negative externalities