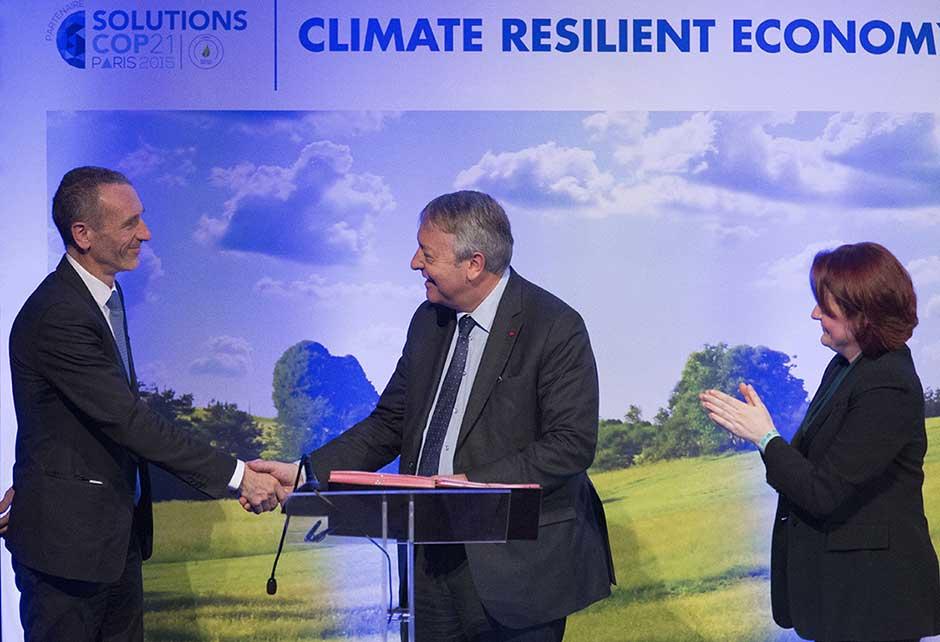 As both are committed to developing the circular economy, Danone and Veolia will share their know-how in an unprecedented alliance and will together explore innovative water, plastic and waste management solutions.
The partnership is based on the complementary expertise that each company brings. Together they will develop projects relating to securing water resources, the sustainable management of plastic packaging, the production of biogas from bio-waste, optimizing energy consumption and alternative energy sources. Pilot projects in France and abroad are already under consideration. They will eventually deploy on all Danone sites.
Emmanuel Faber, Danone CEO, said: "With this alliance, Danone continues to innovate in the social and environmental spheres by encouraging the emergence of entirely new forms of cooperation that promote change. By teaming up with Veolia, we are ensuring a secure source of strategic resources and optimizing their utilization, since our climate policy is an integral part of our mission and our business.".
"Both the form and the goals of this alliance make it a truly unique initiative in creating economic, social and environmental value," said Antoine Frérot, Chairman and CEO of Veolia. "We are working with Danone to help them reach their 2020 goals while benefiting from major scope for business development. Our expertise is being invested to optimize water, waste and energy management across all of their processes."
More:
> Danone's new climate policy
> How Veolia contribute to "Resourcing the world"
> Veolia's expertise in the food & beverage industry
> Danone reduces costs by recycling packaging waste
 
Date of publication: 4 December 2015