24 january 2015
At Davos, Veolia CEO, Antoine Frérot supports the circular economy and contributes to debates about the climate.
"A new economy for new scarcities" declared Antoine Frérot at the World Economic Forum on 24th January, while releasing the work of the Round Table that was dedicated to the "circular economy and jobs" at the session on the circular economy, organised with Project Mainstream. Throughout the Forum, the CEO also contributed to various high level panels, including the CEO climate leadership group.
"Modern mankind is living on ecological credit
" as Antoine Frérot often states. This is why developing a "circular economy" is a priority, but also a source of potential jobs: thanks to this new type of economy, Europe could reduce its consumption of raw materials by 20% and create between 1.4 and 2.8 million jobs
[1]
.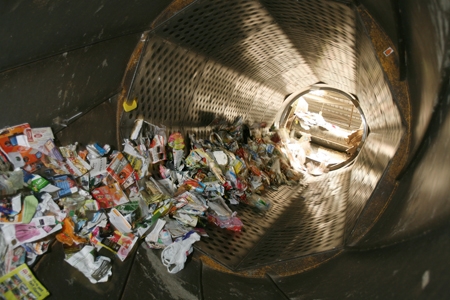 To give two examples: the recycling of household and industrial waste requires between 6 and 25 times more labor than simply taking them to a tip; in the United States, the recycling industry has already created around half a million jobs. And the production of energy by a 20 MW biomass powerplant would enable the creation of 140 local jobs in the wood supply sector.
The "circular economy" is a significant source of benefits: recover the value of objects which had lost their value and bypass the linear "extract-manufacture-dispose" logic, which leads to the never-ending use of resources. On this basis, only 1 billion, out of the 4 billion tons of waste produced each year around the world, is re-used. On a planetary scale, barely 2% of wastewater is re-used.
With this "
other
" economy based on re-use and re-creation - forming loops in material, water and energy cycles - we can construct an economy to the benefit of mankind, without damaging the environment, an economy with a reduced impact on nature and a greater social impact.
For another year at Davos, the circular economy and the fight against climate change were at the heart of exchanges.

Part of the World Economic Forum's Circular Economy initiative, Project MainStream is run in collaboration with the Ellen MacArthur Foundation and McKinsey & Company as the knowledge partner. It aims to tackle ways of scaling the circular economy through materials management, information technology and business model innovation, among others.
See the news about the project MainStream
http://www.ellenmacarthurfoundation.org/news/project-mainstream-launches-three-new-programmes
Read Antoine Frérot's speech on the World Economic Forum blog.
agenda.weforum.org/2015/01/the-dawn-of-a-new-industrial-revolution/
---
[1]
Sources:
European Union's Resource Efficiency Platform