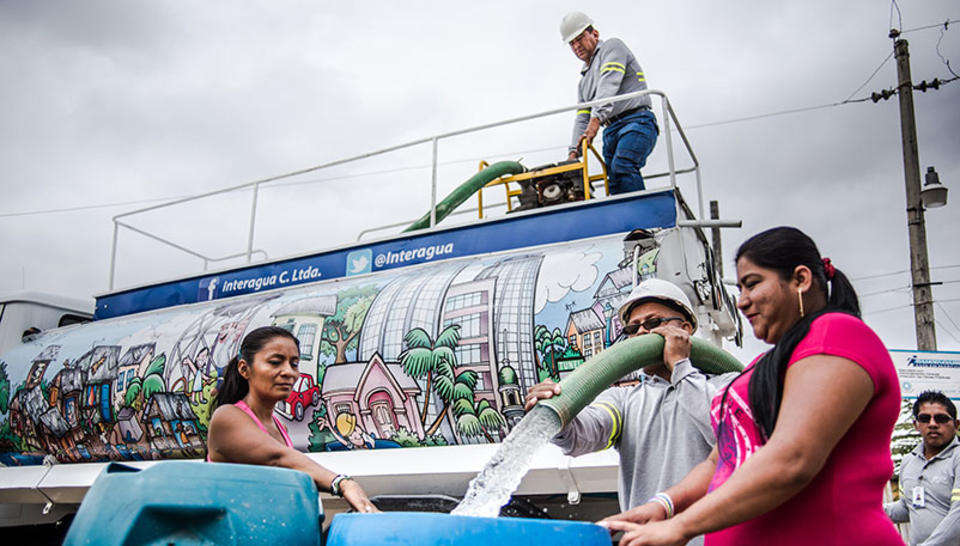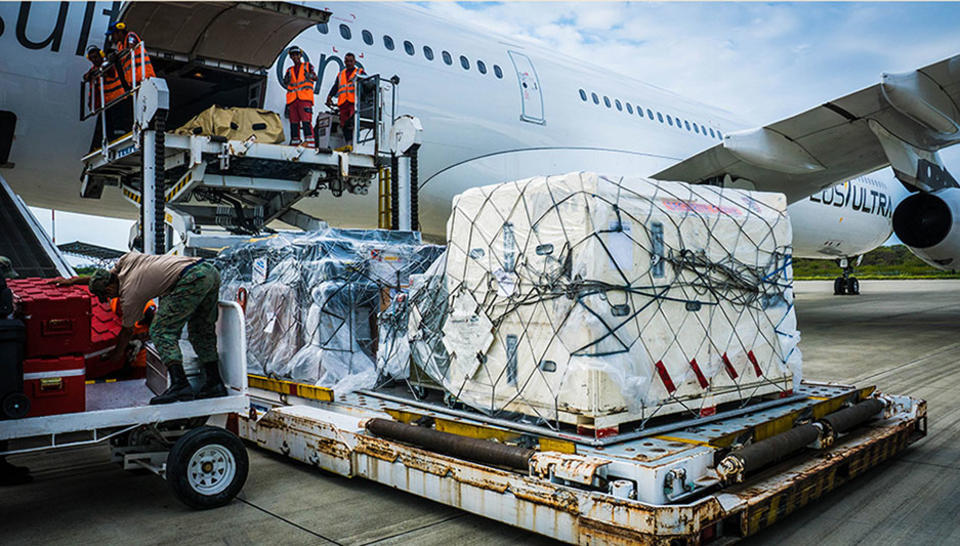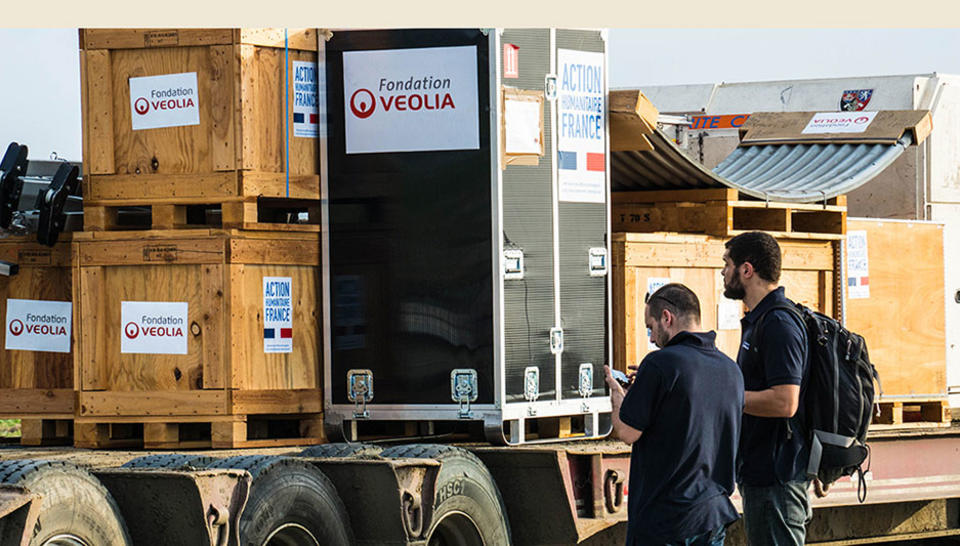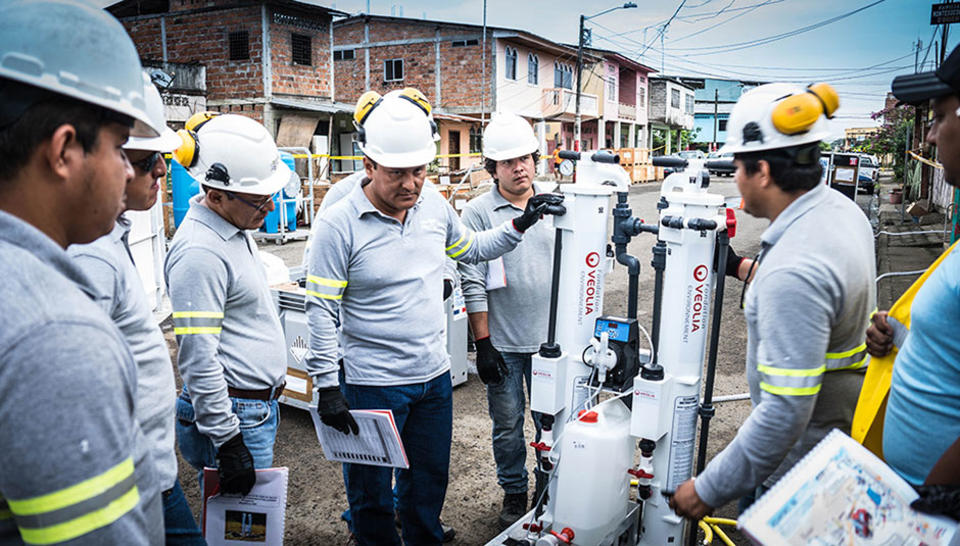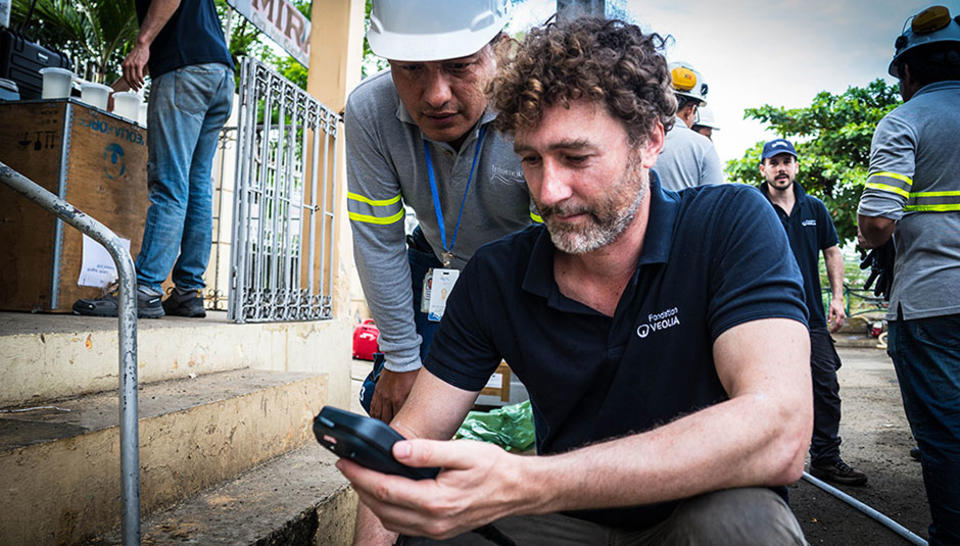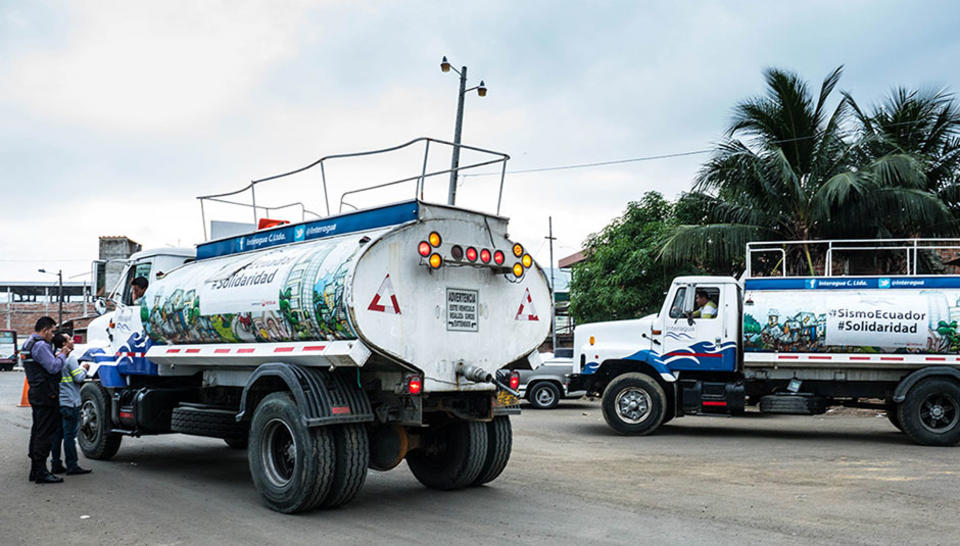 The epicenter of the earthquake occurred in northern Ecuador, in the provinces of Manabi and Esmeralda, where the cities of Portoviejo, Manta, Bahia de Caraquez and Pedernales have been most affected.
On 16 April, Interagua made 26 drinking water tankers available to the local people. Then a team of 16 local Veolia and Interagua experts, including 7 engineers, put the water treatment plant in the city of Manta, north of Guayaquil, back into operation and restored the drinking water supply in Manabi. A second Veolia team coordinated with Senagua[1] to inspect the Estancilla water treatment plant in Sucre, which supplies the cities of Bahia de Caraquez, San Vicente, Calceta, Junin and Tosagua. The Chone water treatment plant will also be inspected. Guayaquil has also been affected by the earthquake, but to a lesser degree. Interagua that manages the water concession of the city, has succeeded in normalizing the drinking water service in less than 12 hours.
The Mayor of Guayaquil, Jaime Neblot, publicly thanked Veolia for the practical support it was giving to the people affected by the earthquake.
 
Responding to the request for international assistance launched by the Ecuadorian authorities, on 23 April the French Ministry of Foreign Affairs chartered a plane with 30 military personnel for civil security. Veolia joined this mobilization by providing three new mobile Aquaforce water treatment units - supplied by the Veolia Foundation - and five volunteer engineers.
Currently, 2 mobile Aquaforce 500 units are producing 40,000 liters of water per day to supply the town of Calcetta (22,000) in the province of Manabi. And an Aquaforce 5000[2] unit produces 40,000 more liters of water per day to supply water tankers to villages within a radius of 30 km around the disaster area. A second Aquaforce 5000 will shortly supply a town near Calcetta.
Alongside the military, volunteers from the Veolia Foundation ensure potable water production and its distribution to the population.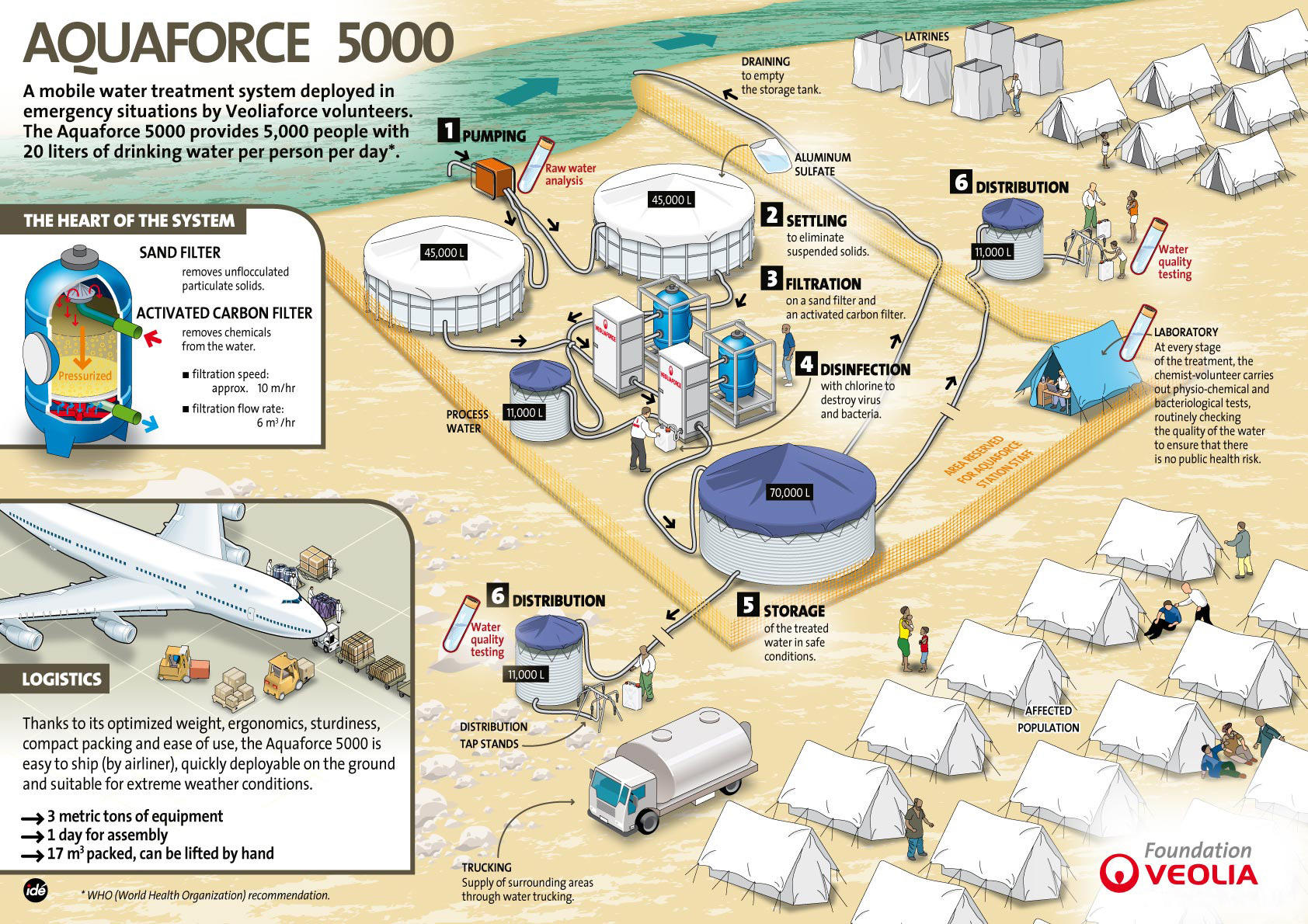 Learn more:
- The Veolia foundation and humanitarian emergencies
 
---
[1]
Senagua
is the public authority responsible for managing water resources in Ecuador.
[2]
Aquaforce 5000
is capable of providing 20 liters of drinking water per person per day for a population of 5,000 people.