With an annual turnover over 570 billion euros, the mining and metals industry is one of the largest in the world.  The top 10 mining companies around the world produce 1/3 of the ore extracted globally on the planet. The opportunities for growth for Veolia are significant.  The water services market in this sector is assessed at approximately €14 billion by Global Water Intelligence while the energy services market is estimated at over 6 billion.
Thanks to its control of the entire value chain for environmental services for the life cycle of a mine, Veolia is able to help mining and metals operators take actions to meet their main challenges:
1. Environmental compliance
2. The Social Licence to operate
3. Minimization of energy intensity per ton of extracted ore
4. Robust solutions in remote locations that require minimal manpower for operation
5. Qualified staff
 
Create a local virtuous circle
Throughout the world, Veolia implements highly sophisticated solutions in order to create a virtuous circle for the local mining industry, combining the improved operational performance of facilities, optimised output and economic effectiveness, with the protection of the environment and a better sharing of benefits for local populations. The leading mining and metals owners and operators trust us for the treatment of their production water or the management of their waste. Veolia therefore accompanies Vale in Mozambique, AngloAmerican in Botswana, Rio Tinto in Africa, Australia, and the United States, and GoldCorp in Guatemala.   
Key figures
Veolia generates approximately 700 million euros in the mining and metallurgical industry internationally.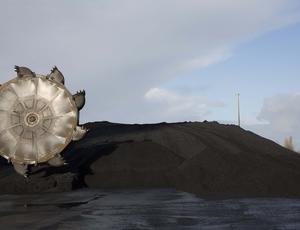 Waste management
Rio Tinto (Australia), Veolia secures Industrial cleaning services adapted to local challenges