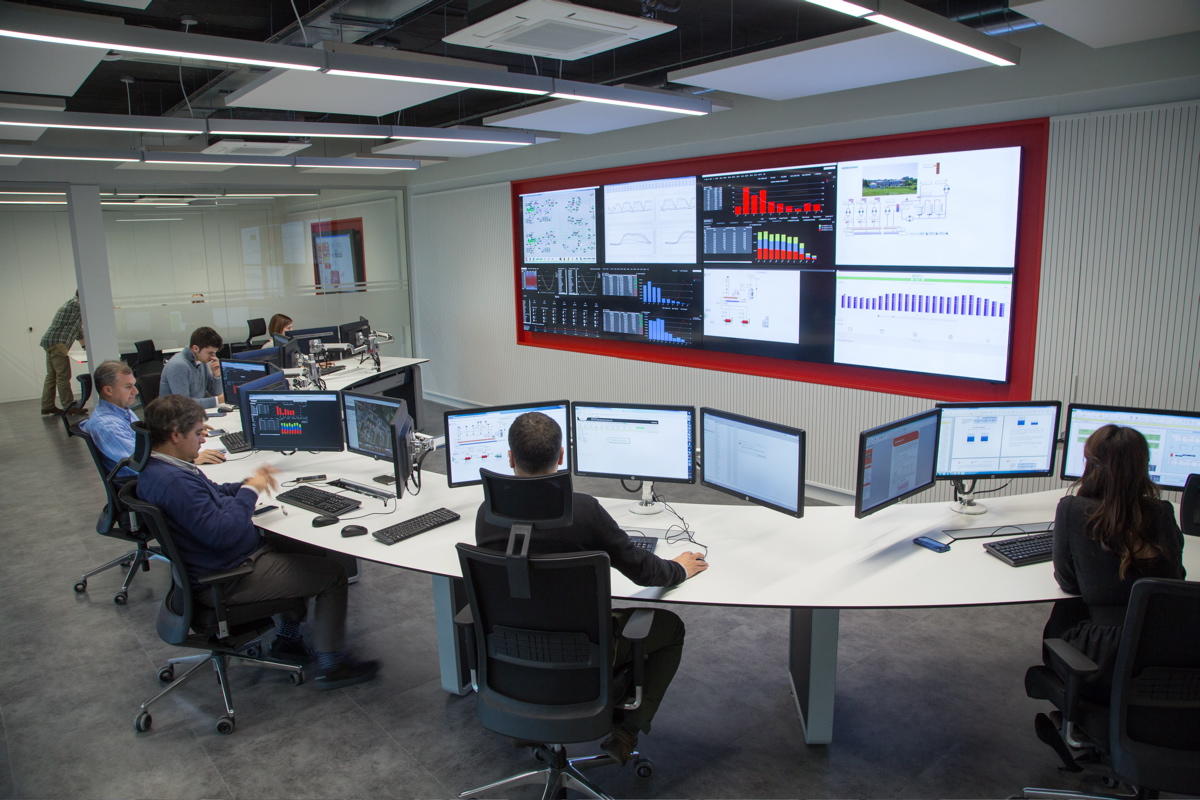 A local smart platform, the Hubgrade hypervision center in Bilbao will manage the energy installations of over 2,000 buildings and infrastructures in Spain in real-time. It will collect and analyze data, set the intervention of Veolia technicians in motion on customer sites, and as a result achieve up to 15% additional energy savings compared to current market energy efficiency services. With 6 monitoring stations and a video wall, a total of more than 300 experts will constantly monitor energy installations - and in particular those of 1,000 buildings, 60 industrial sites and 20 heating and cooling networks out of the 6,900 energy facilities managed by Veolia in Spain.
The Bilbao Hubgrade is now the 9th center in the world overseeing energy facilities managed by Veolia. It joins Brussels (Belgium), Amsterdam (Netherlands), Dublin (Ireland), Stockholm (Sweden), Milan (Italy), Kosice (Slovakia), Dubai (United Arab Emirates) and Sydney (Australia). In Spain, two other control centers are being developed in Madrid and Barcelona. Veolia already operates water and waste control centers in Prague (Czech Republic), Shanghai (China), and Lyon, the Ile-de-France and, in the near future, Lille (France).
Offering the best technological support combined with the best experts, the purpose of Hubgrade is to improve local water, energy and waste efficiency management with "smart management".
 
More:
> Veolia's Hubgrade solutions for smart cities, by Laurent Auguste
> Read Planet magazine: "Smart cities: looking toward the near future"
 
Date of publication: 7 December 2015
---
[1] Digital control center of energy resources, water and waste, improving their performance through the collection and analysis of information in real time.