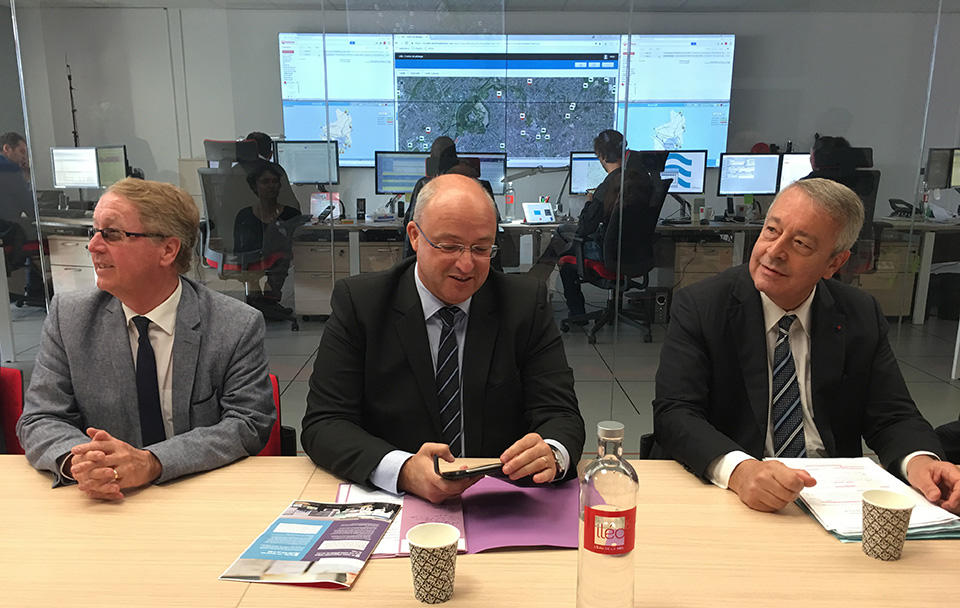 Vig'iléo offers a 360° view of the water service in the city of Lille. It collects and synthesizes all the data from software systems, agents' smartphones, network sensors and user feedback. This allows it to provide immediate information to users, streamline technical interventions and implement response measures should the network malfunction.
With more than 1,000 mobile sensors spanning the 4,300 kilometer network, Vig'ileo also implements a leak detection program in order to maintain the network in perfect working order and
protect the resource
.  
"This innovative management approach is transparent, the technology is particularly efficient, and the system is inclusive from a social perspective. It is the single most vital tool for the water services of the future," said Veolia Chairman and CEO Antoine Frérot.
"With Vig'iléo, we will be able to monitor our network very precisely. It is one of the largest in France. And it is opening up new options to more effectively manage equipment in the light of energy requirements," adds European Metropolis of Lille President Damien Castelain.
Smart City: Veolia's water service of the future
Vig'iléo is the third water management center Veolia has developed around the world. It uses the most advanced technologies in the field of smart cities: sensors, the Internet of Things, Big Data, data security, and citizen participation and interaction. Processing water and sewerage data makes it possible to enhance performance and service quality, manage crises and share information with stakeholders.
More:
>
Water management
>
Presse release: France – Water. Lille, October 10, 2016