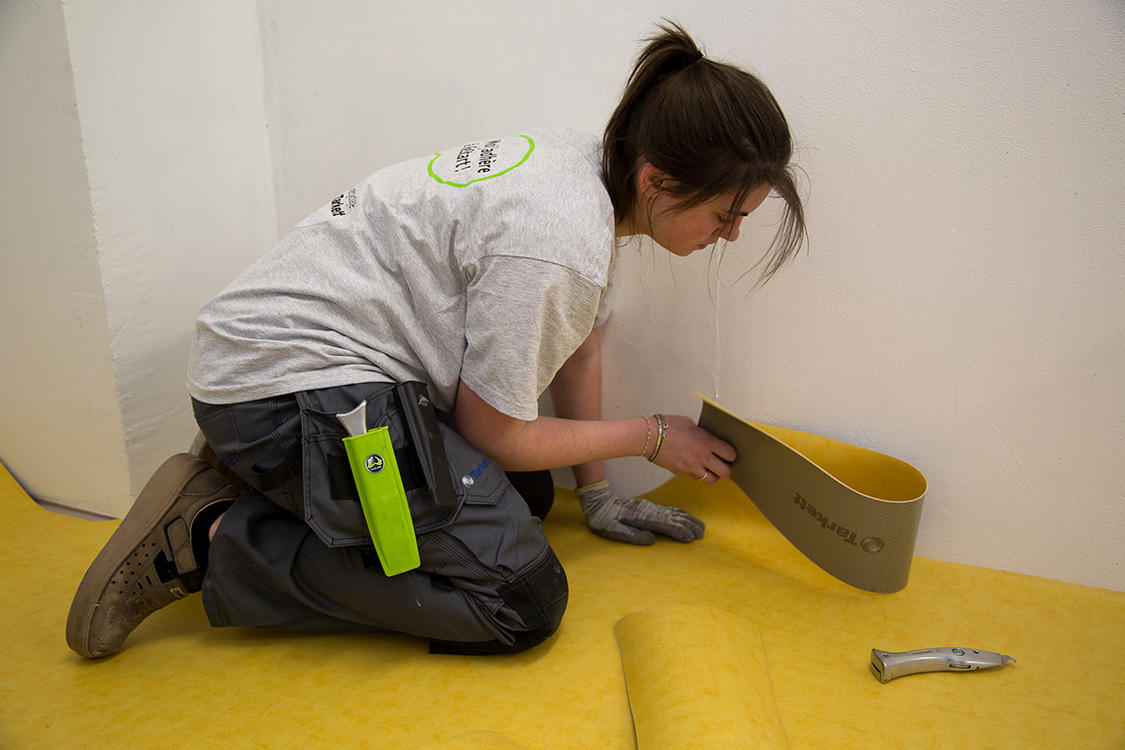 By 2020, European regulations will require the building industry to recycle 70% of its waste. The Tarkett Group is a step ahead of this requirement as in 2010 it introduced the ReStart® program, a recycling service offered to building industry professionals, which aims to multiply by 5 the volume of flooring offcuts collected and recycled by 2020.  
As part of this program, Veolia will collect flexible flooring offcuts from building sites, using equipment suited to building industry professionals and making use of its extensive infrastructure in France. The offcuts will then be sorted to ensure the purity of the different materials before being reintegrated into the process of manufacturing new flooring in Tarkett's factories.    
"For several years, Tarkett has been committed to a transition to a circular economy by applying Cradle to Cradle® principles across all its activities. The ReStart® collection and recycling program is one of the cornerstones of our commitment to closing the material loop. This partnership with Veolia enables us to offer our clients a better collection and recycling service, whilst increasing the volumes and quality of recycled input in our flooring. It also illustrates the capacity of the private sector to offer solutions that support sustainable economic growth," explains Remco Teulings, President Tarkett EMEA.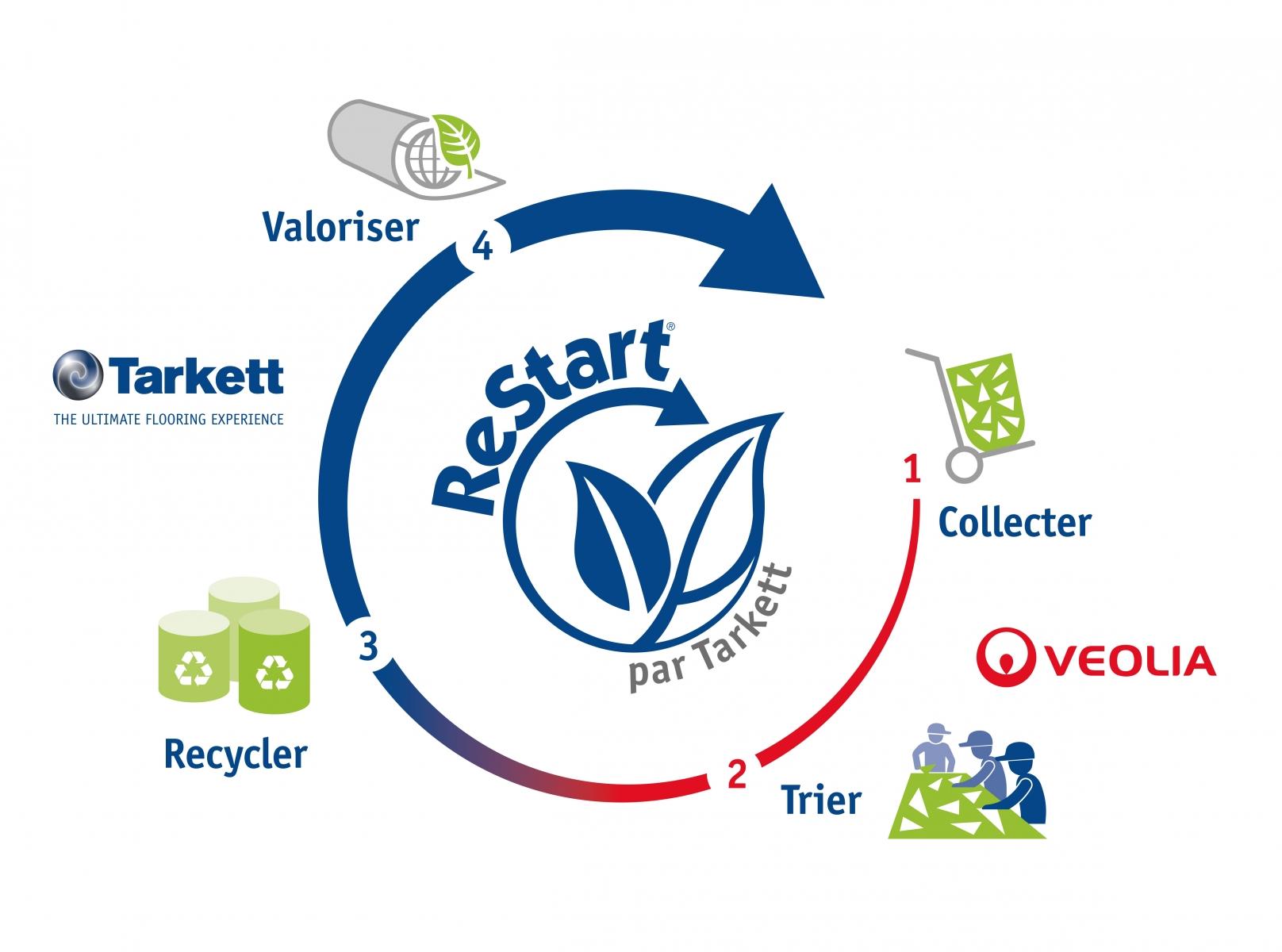 "Our collaboration with the Tarkett Group illustrates our complementary expertise in developing a closed-loop circular economy on an industrial scale. We are proud to support Tarkett in the deployment of an activity that can replace virgin raw material by recycled raw material in the manufacturing of new flooring. The circular economy is a dynamic driving the development of new industrial partnerships, and a real lever for economic growth" explains Bernard Harambillet, Chief Executive Officer of Veolia's Waste Recycling & Recovery business in France.
More :
Veolia's waste management  and material recovery
Veolia's waste recycling and recovery in France  (French only)
Press release: Tarkett - Veolia. Paris, April 20, 2016