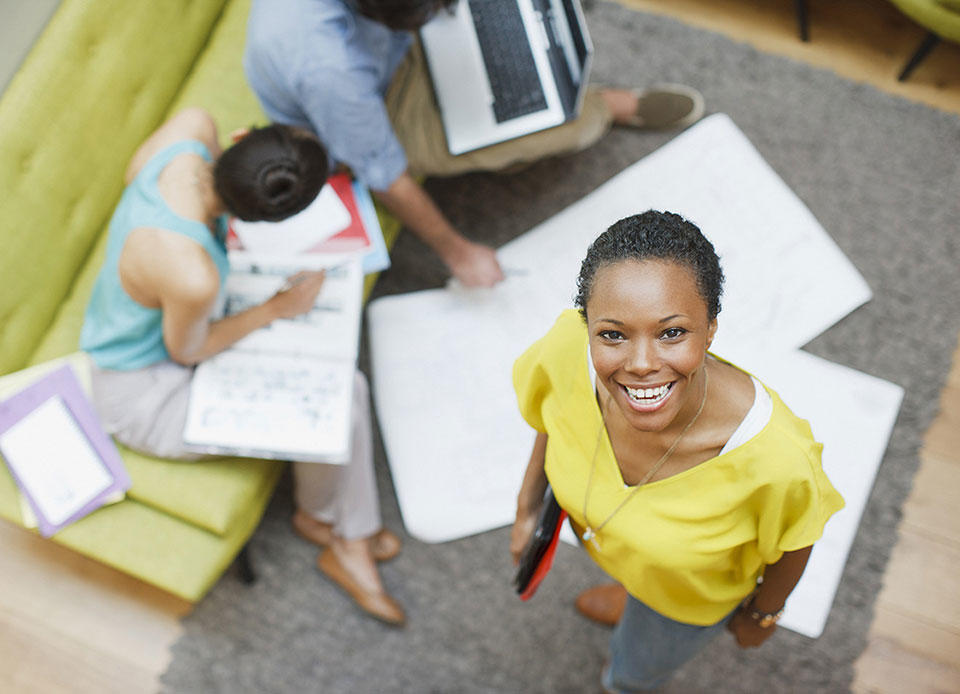 For many years, Veolia has implemented actions and projects with social stakeholders worldwide. In France for example, the Group partners Elise - collecting and recycling office paper - and Envie - collecting and recycling
mattresses in Rennes
. Through PIMMS
[1]
it also supports the public in relation to local services, such as sorting waste and saving energy. In Bangladesh, it promotes access to water for all through Grameen Veolia Water - a social business created in partnership with the Grameen Bank.
Today, the Group has entered a new phase with the creation of "POP UP", a platform that accompanies the regions by establishing social entrepreneurial incubators. These are systematically linked to Veolia's areas of expertise: public service mission, local services, circular economy.  
"With POP UP, we are providing a platform where social partners can come and coach young start-ups that already have a promising idea or business just getting off the ground," explains Eric Lesueur, CEO of INNOVE, Veolia's new services incubator. "Both a catalyst and a mediator, Veolia makes its businesses available to start-ups to co-build innovative and effective solutions with the assistance of its recognized partners, such as Ashoka, the leading network of social entrepreneurs; ESSEC's social incubator Antropia, the leader in France; or even Ticket For Change and its social entrepreneur tour of France."
Social Incubators in Toulouse, Lyon and Mexico.
In Toulouse, Veolia has just set up "Première Brique" (First Brick) to support social entrepreneurs in the areas of water, waste, smart cities and sustainable cities.
In Mexico, the "SenseCube Agua Urbana" incubator has been created with the focus on urban water issues as a result of a partnership developed by Veolia with social entrepreneur networks MakeSense, Ashoka, Co-, Mexico City's water authority (Sacmex) and the Laboratorio para la Ciudad. Already, five start-up projects have been selected, including "Conciencia Hídrica," a start-up that is developing water consumption management tools.
In Lyon, Veolia is rolling out a partnership with Ronalpia and Ashoka, incubating social entrepreneurs in areas related to water and the waste business in the region. Currently 3 structures are receiving support.
 
New incubators will be developed in other regions. "We will incorporate the feedback from each involvement in the regions as part of a structured and efficient process to create economic and social value," concludes Eric Lesueur.
>
More about
Veolia and corporate social responsibility (CSR)
 [1] Points Information Médiation Multi Services: http://www.pimms.org/page.jsp