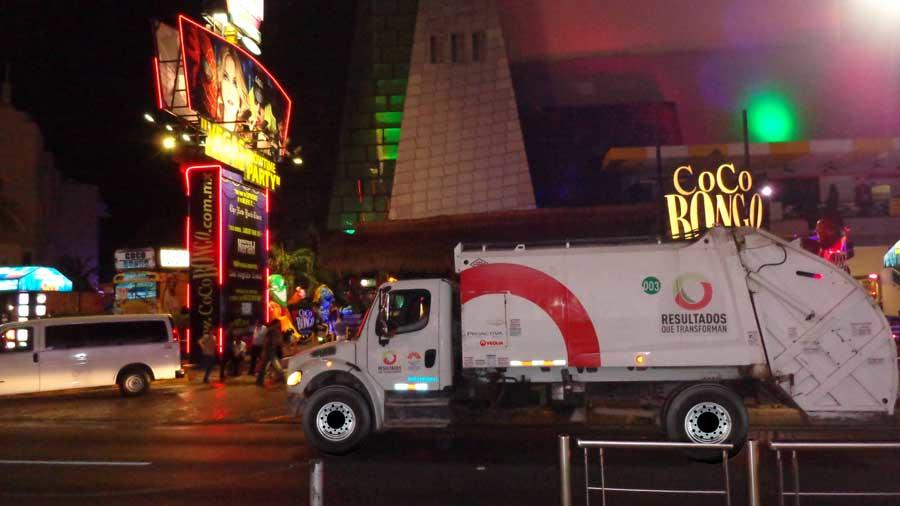 Veolia has signed an 18 month contract to manage the Bahía de Banderas waste storage facility in Nayarit, with 134 tons of waste being disposed of every day for 154,000 residents.
Bahia de Banderas in Nayarit is a major tourist resort in the Puerto Vallarta region in the State of Jalisco and is experiencing a very high rate of population growth.
In Cancun, in Yucatan, the main tourist region in the country, Veolia has renewed its waste collection contract for the suburb for one more year.
Veolia's 230 employees manage 542 tons of waste every day for 550,000 residents.
 
Veolia has renewed the contract for the 2018-2024 period to manage Tlalnepantla de Baz's municipal waste storage facility. 700 tons of waste are disposed of each day for 700,000 residents. The project intends to produce electricity from the biogas generated by the storage facility.
Baz is one of Mexico's most industrialized states and is a hub for services and trade.  
With these three contracts, Veolia has strengthened its position as the leading supplier of environmental services in Mexico and reinforced its presence throughout the country by delivering services in over 40 towns. The company has 25 years of experience in supplying high quality services.
Veolia renouvelle pour la période de 2018-2024 le contrat de gestion du centre de stockage des déchets de la municipalité de Tlalnepantla de Baz. 700 tonnes de déchets sont éliminés chaque jour pour 700 000 habitants. Le projet prévoit de produire de l'électricité avec le biogaz généré par le centre stockage.
Baz est l'un des états les plus industrialisés du Mexique, avec une activité économique majeure dans les services et le commerce.
 
Delivering services
 in over
40 towns
Supplier
of environmental
services in Mexico