Environmental certifications are quality guarantees that create value for building owners. And they also often reduce costs for tenants.
Environmental certification: definition
Environmental certification recognizes the scores a building achieves and sustains in terms of environmental performance. It shows that a building has been designed and is managed sustainably, in line with local regulations.
There are several types of certification, some international, such as ISO, and some national, such as GreenStar in Australia. All of them involve meeting a range of criteria set out in a guidance framework and are subject to inspection by an accredited body. The criteria fall into three broad categories:
Effective use of key resources such as energy, water and, possibly, certain building materials;
Reduced environmental footprint (waste, CO2 emissions, etc.);
Offering its occupants benefits in terms of health, comfort and productivity.
Environmental certification: how to
We support our customers at every step, from the application phase to maintaining the certification status.
During the application phase, we conduct audits of a building's water and energy use, suggesting improvements that may be needed to achieve the required performance levels.
During the certification maintenance phase, we provide long-term environmental performance monitoring and make recommendations in the event of any changes in the situation. We can also design special training programs to encourage building occupants to behave in a more environmentally-responsible manner.
And to analyze electricity usage, we offer an innovative high-frequency monitoring solution that analyzes power consumption. In the near future, this solution will be capable of generating data of sufficient accuracy to meet the requirements of ISO 50001 certification, awarded to high-performance energy management systems.
Increasing the value of property assets


 

Lowering operating costs (water and energy bills)


 

Promoting an environmentally-responsible image
Are you a service industry business or institution? What are the benefits for you?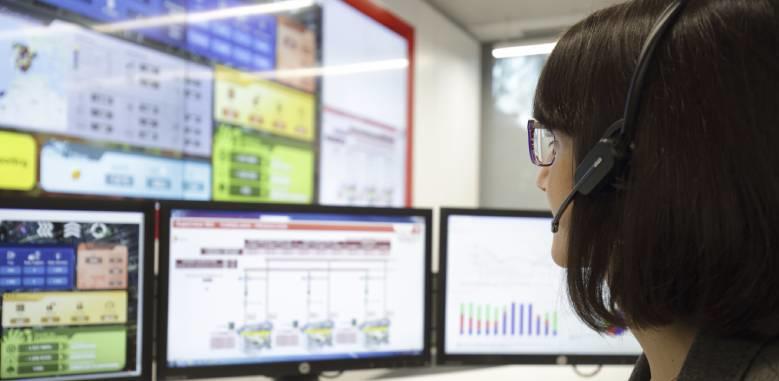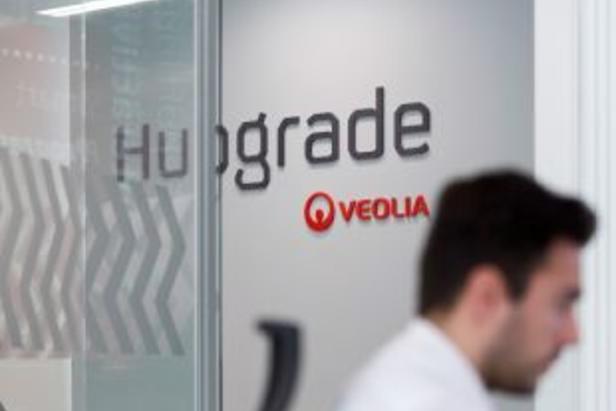 Helping eBay obtain ISO 50001 certification
eBay tasked us with helping it improve operational performance at The Atrium, its European headquarters in Dublin, in order to gain ISO 50001 certification. Thanks to Hubgrade our remote infrastructure management control center, we helped cut electricity consumption in the building by 16%, gas by 13%, and water by 14%. The Atrium was awarded ISO 50001 certification in December 2014.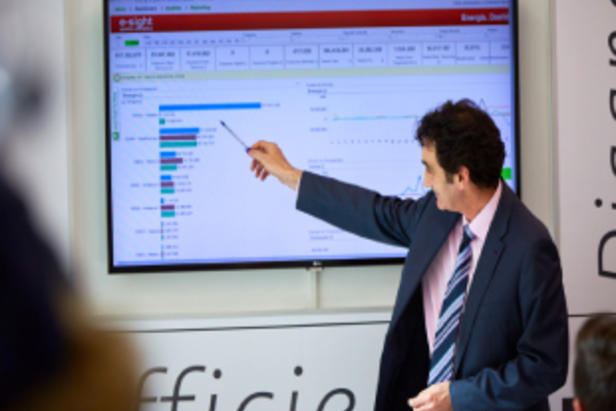 Cutting energy bills and shrinking the carbon footprint
We manage energy usage at 50 sites in Spain owned by Indra, the leading global technology and consulting company in Spain and Latin America. Together, the buildings represent an area of over 210,000 square meters. As part of an energy performance contract, we not only reduced our customer's energy bill by 10%, we also shrank its carbon footprint. Indra's maintenance and management facilities are now ISO 14001 certified.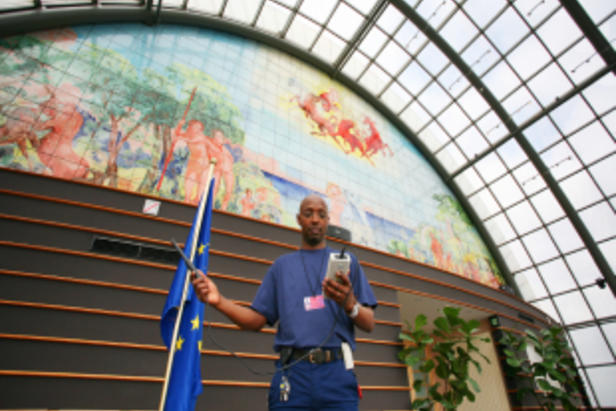 Managing energy for the European Parliament
The European Parliament entrusted us with operating and maintaining 11 of its buildings in Belgium, Luxembourg, and France, together representing an area of 530,000 square meters. Our solutions (HVAC technical management and optimized monitoring to cut energy use) delivered an overall 10% fall in the volume of gas used across all 11 buildings. The Parliament's three main places of work meet the European EMAS (Eco-Management and Audit Scheme) and international BREEAM (Building Research Establishment Environmental Assessment Method) standards.