The data collected pointed to five SDGs around Veolia's core businesses:

The study also highlighted a direct link between Veolia's operational performance and its ability to respond to the international community's new targets, as Veolia Group businesses contribute directly to achieving SDGs (see diagram).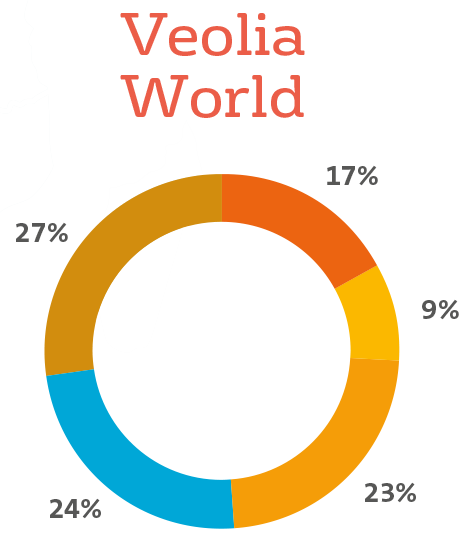 Percentage of revenue associated with the SDGs per Veolia zone
Analysis of Veolia revenue for the 5 SDGs relative to its core businesses reveals, for Veolia as a whole, a balanced contribution to responsible consumption and production (SDG 12 – 27%), clean water and sanitation (SDG 6 – 24%) and sustainable cities and communities (SDG 11 – 23%). However, when viewed by zone, the level of contribution to the SDGs differs depending on their respective principal areas of business.