Issue
---
Help Germany achieve its renewable energy and climate change objectives.
 
The customer's objectives
Support Braunschweig's Gliesmarode district in its transition to green electricity and heating.
Veolia's solution
---
Install a district heating network that runs on renewable energy. Launched by BS Energy, a Veolia Germany subsidiary, the Hungerkamp plant replaces 34 coal and oil-fired burners with a cogeneration plant, a wood-fired boiler and a natural gas-fired boiler, as well as two heat storage units.
Innovation
The Hungerkamp concept is a flexible cogeneration system that uses locally available renewable resources.
15 600 MWh/year
Heating provided to approximately 1 000 Gliesmarode district homes
60%  
 Share of heating from biogas produced from organic waste. The rest is broken down into 38 % wood and 2 % natural gas
8 000 tonnes
of CO2 emissions avoided every year
Technologies
Modern filtering system. The cogeneration plant is powered by urban organic waste (food waste, plants, etc.). The methane released by waste during decomposition is a biogas that is used as a fuel to produce green electricity.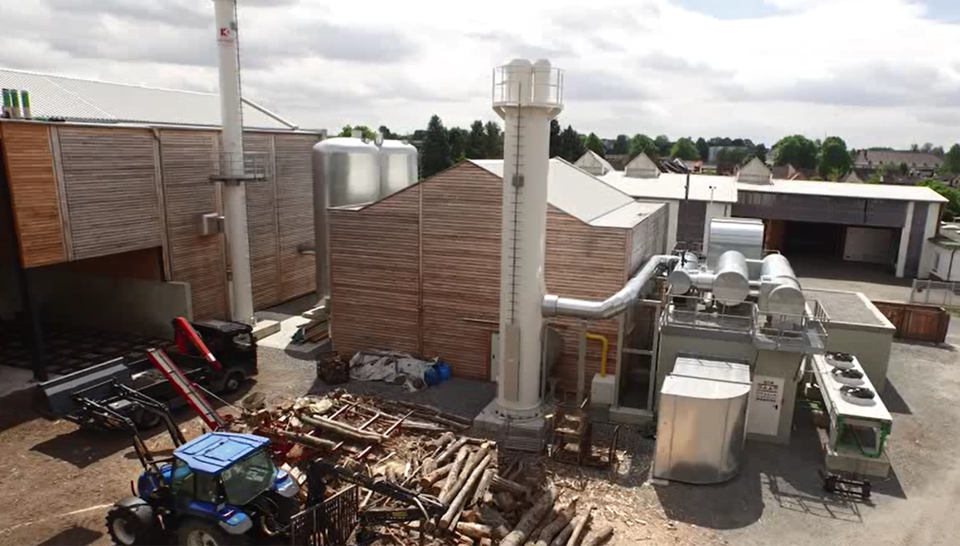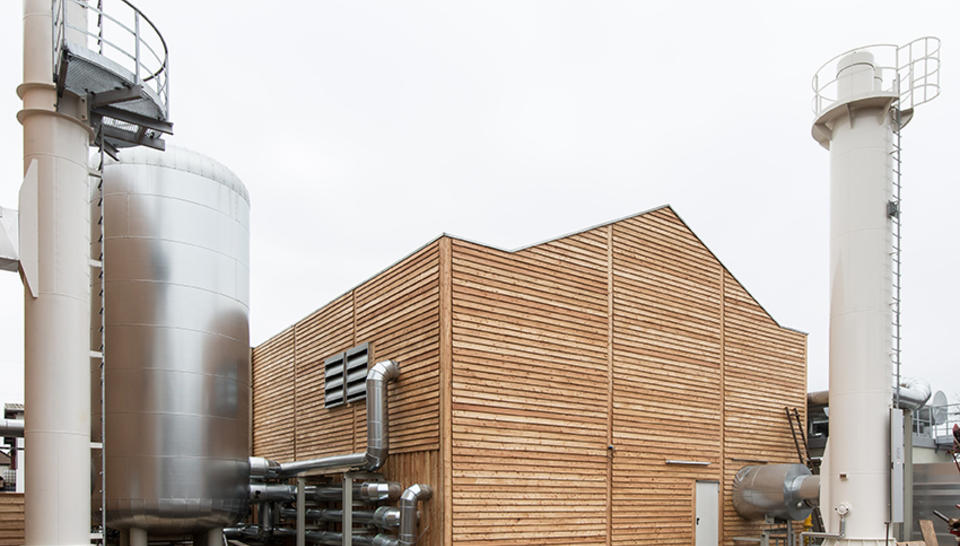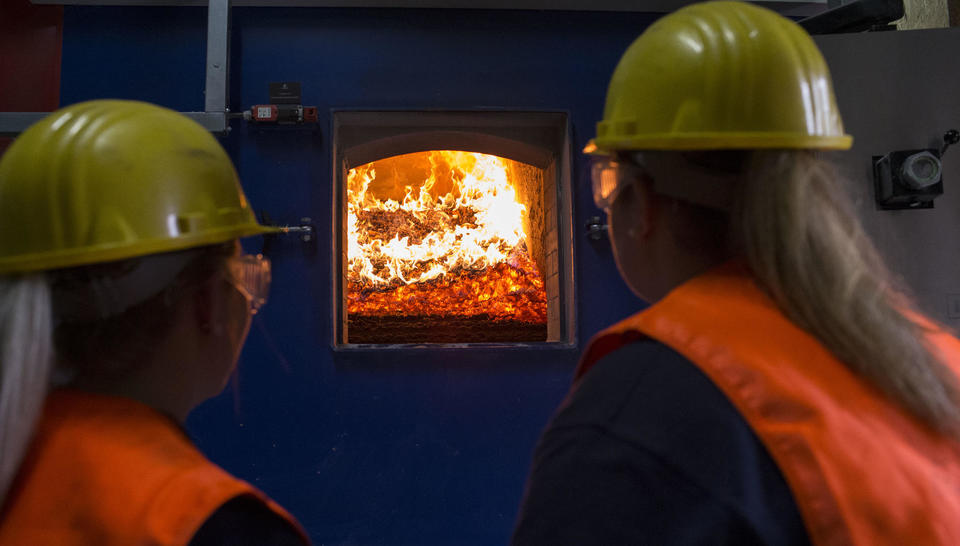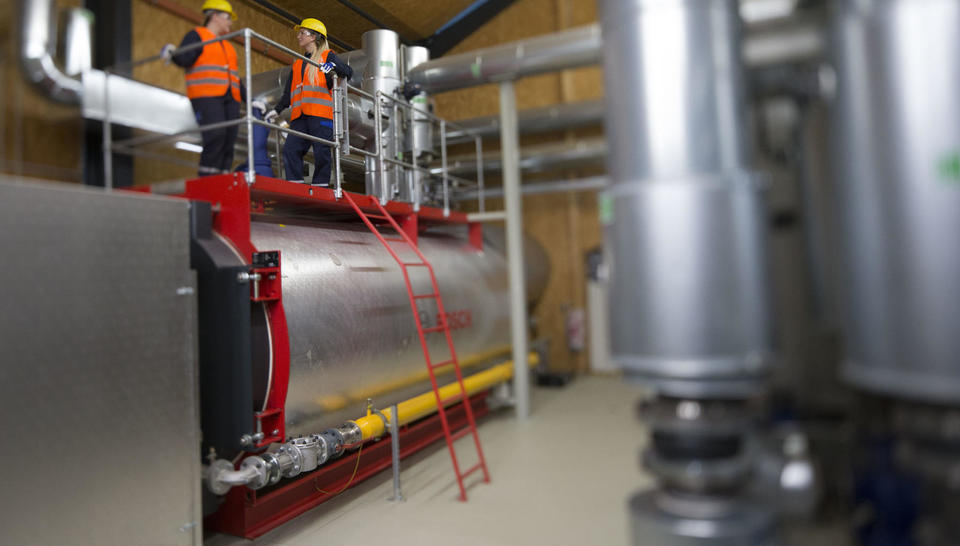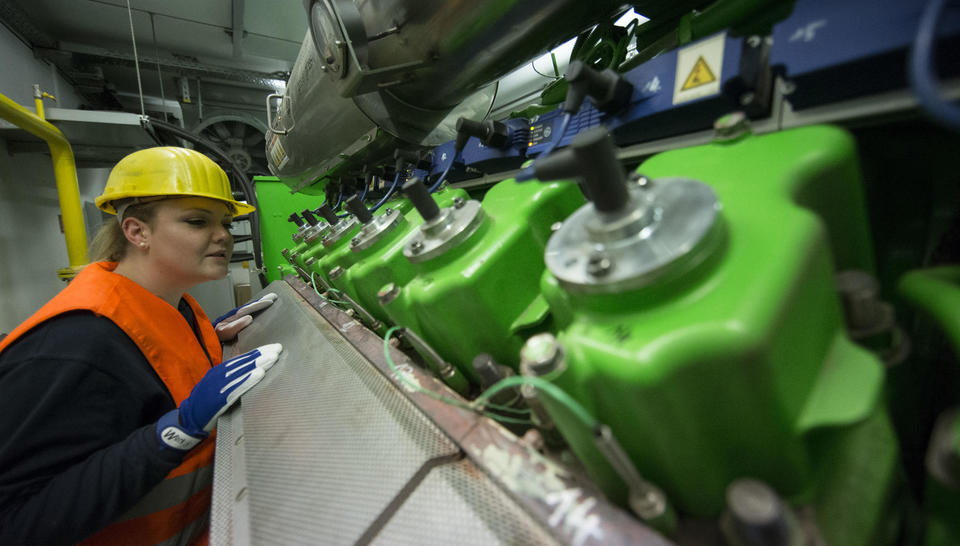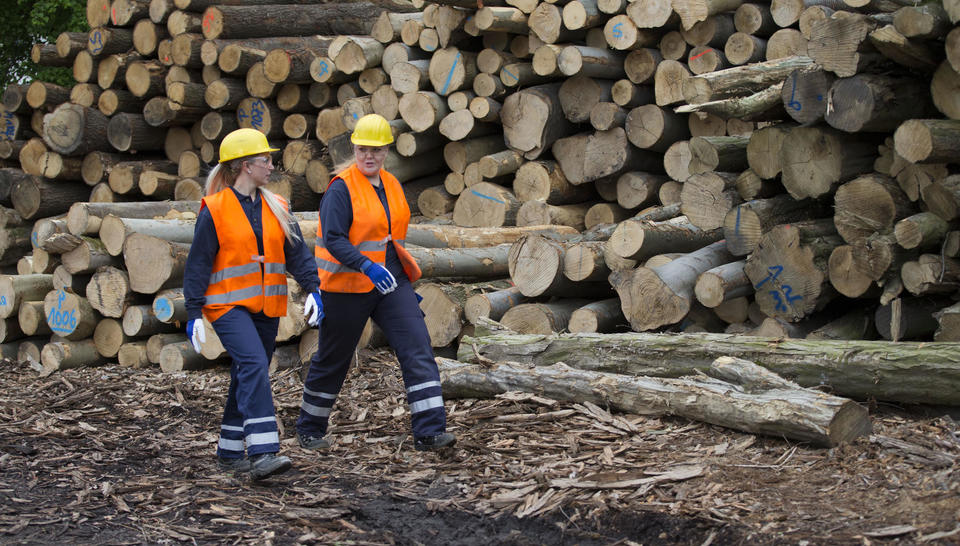 Customer benefits
---
Environment
• 8 000 tonnes of CO2 emissions avoided each year due to conversion from fossil fuel and less harmful emissions.
• The exhaust gases generated during combustion are purified and filtered before being released into the atmosphere.
• Wood ash is converted into fertiliser.
Savings
The high reactivity of the heating network - a mix of biogas, wood, and natural gas as well as the heat storage unit - is a source of savings in case of fluctuating fuel prices or peaks in daily consumption.
Social/Societal
The plant uses wood waste from the region.
Contract scope
Site: Gliesmarode district, Braunschweig
Population: equivalent of 1 000 homes supplied with heat and 2 300 homes with electricity 
Equipment: a cogeneration plant, a wood-fired and a natural gas-fired boiler and two heat storage units
Contract term
Veolia and the city of Braunschweig have been shareholders of BS Energy, an electricity and heat producer in the Lower Saxony region, since 2005.
Business sector
Municipal
---
Expertise
BS Energy, a Veolia Germany subsidiary:
• produces electricity and heat;
• provides energy (electricity, gas, and urban heating) and infrastructure solutions;
• provides drinking water supply and wastewater treatment services;
• manages urban lighting and traffic lights, electricity, gas, water, and fibre networks of new buildings.
Planet
In 2015, the Hungerkamp plant received the Global District Energy Climate Award from the Euroheat & Power Association which praised its innovative clean and sustainable concept at the scale of a community.
Veolia was awarded the 2015 Sustainable Development Award.
People
For the people living in the Gliesmarode district, living in an energy efficient district (EEQ) means being involved and controlling their energy consumption and participating in a sharing economy (mobility).