The challenge
---
This contract is part of the 2017-2027 high priority plan adopted by the Île-de-France region for high schools in the Paris region. With the aim of renovating a large proportion of its high schools, the region has dedicated a complete section of its plan to energy improvements. Its objective is to reduce schools' overall thermal energy consumption by 50% and their electricity bills by 20%.
Customer objectives
The Île-de-France region has entrusted Veolia with optimizing the energy performance and indoor air quality of Les Ulis high school in Essonne, France, with the aim of achieving energy savings and improving occupants' comfort.
Veolia's solution
---
As an energy services and indoor air quality expert, Veolia has undertaken to carry out the following work: replacing windows, insulating the entire envelope (walls, roofs, ceilings, floors and crawl spaces) and installing a double-flow ventilation system to eliminate CO2 with energy recovery of more than 80% on the exhaust air, and LED lighting with an optimized control system (sensors measuring the light intensity in the room).
Veolia is involved at every stage of the project from design to construction, operation and maintenance, and guarantees its customers complete transparency and a high level of responsiveness.
Innovation
Veolia continuously measures the CO2 concentration in order to be able to adjust the air flow rates in the classrooms.
50
Veolia employees involved (administrative staff, engineers, site supervisors and workers, etc.)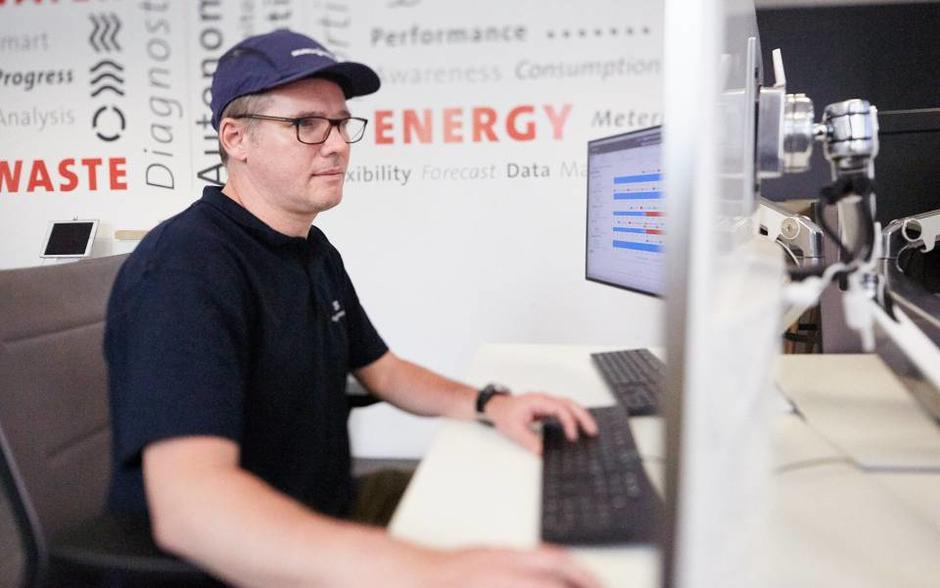 Customer benefits
---
Environmental performance
• The work will take thermal energy from 766 MWh HCV to 441 MWh HCV and electrical energy from 644 MWh to 618.24 MWh/year.
• The improvement in indoor air quality will reduce CO2 emissions from the heating and electricity substations by 100 metric tons per year.
Economic performance
Energy savings leading to lower energy bills.
 
Health performance
• The health of the occupants is safeguarded and their comfort is improved:
• Improved thermal comfort
• Improved visual comfort and reduced ophthalmological risks with more efficient and homogeneous lighting
• Reduced exposure to air pollution related medical risk factors (asthma, etc.)
Scope of the contract
Site : 6,000 m² of treated surface area including classrooms, administrative offices, the information and documentation centre, restaurant, practical work laboratories and staff accommodation within the high school.
Population : 1 ,400 students and 180 employees

Contract period
Studies began in October 2018, work began in spring 2019, and beginning of the operations in autumn 2020
Duration of operation: end of work in 2020 then operation until September 2023 
Sector of activity: Tertiary
---
Expertise
Improving energy performance and indoor air quality
Planet
A three-part contract
Taking its needs into consideration, Veolia guarantees Les Ulis high school results with regard to the following:
•Thermal consumption: commitment to achieve a 43% saving during the operating phase.
•Electricity consumption: commitment to achieve a 4% saving during the operating phase, taking account of the installation of a large number of ventilators.
•Indoor air quality: commitment on the maximum CO2 level to be achieved in classrooms of below 1000 ppm (parts per million) on average over the year, the threshold recommended by the WHO.
People
3,000 hours of work placement included in the contract for people who are struggling to find a job and who are selected in partnership with the local integration and employment plans (PLIE).