All industries, heavy industries in particular, produce massive quantities of residue and sediment at every stage of the production chain: dust, grease and sludge. This can damage production machinery and pose risks to employees.
Site managers have to plan for regular downtime periods so that machinery can be kept as safe and productive as possible.
Downtime comes at a cost, not simply the price of industrial cleaning but also because any interruption to production represents a loss of earnings. This means that industrial businesses need these interruptions to be as brief and efficient as possible.
Solutions for cleaning industrial sites that are technically advanced and cost-effective
We supply comprehensive turnkey industrial maintenance and cleaning services to industrial customers from every sector of the economy.
With our remote and fully automated solutions, we reduce the risks and duration of cleaning operations while also improving working conditions for employees. Our automated technologies include hydroblasting using water at very high pressure, robotized cleaning and chemical cleaning.
Chemical cleaning uses chemical processes to dissolve, decompose or modify deposits, scale and sludge, reducing cleaning times by up to 90%. Chemical cleaning provides better quality cleaning compared to mechanical methods, while also reducing the amount of water needed for industrial cleaning processes. It can be used to eliminate contaminants found in pipes, water cooling systems, boilers, reservoirs and reactors.
Choosing technologies that focus on safety


 

Profiting from a cost-effective process


 

Benefiting from services that are quick and efficient
Are you are an industrial customer? What are the benefits for you?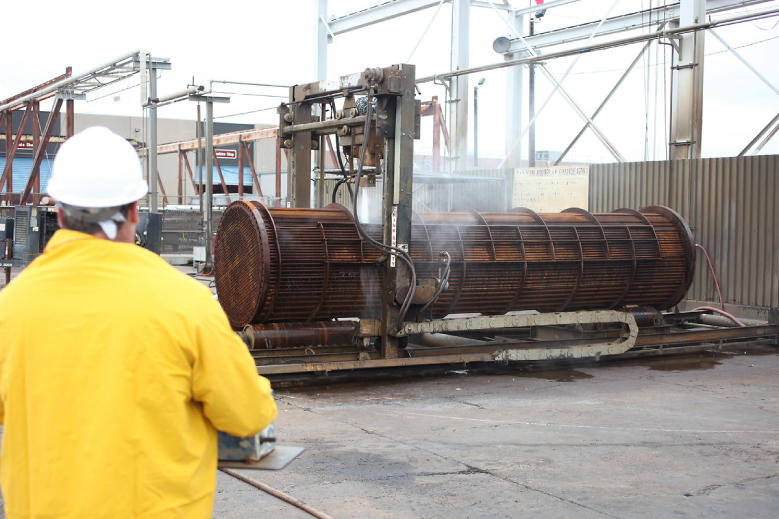 We did it!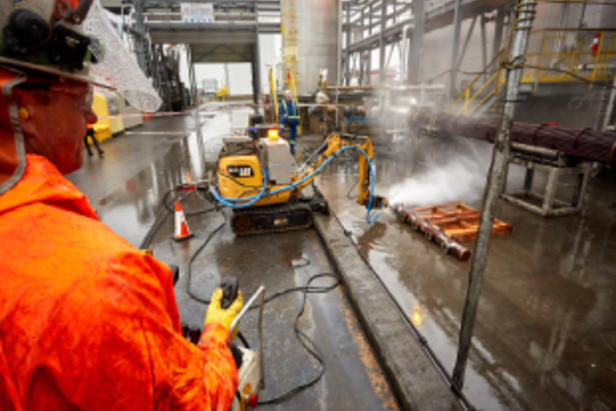 Using a robot to clean crude oil tanks
Since 2004, Total has used our automated process for cleaning and degassing crude oil tanks at its European sites. The process does not require human intervention and meets three of Total's key requirements: it improves quality, heath, safety and environment (QHSE) conditions, reduces costs, and minimizes its environmental impact.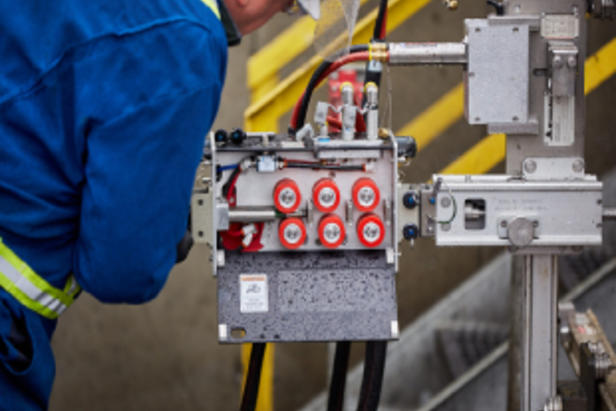 Port Arthur
—
United States of America
Saving 1.2 million dollars on overhaul costs
A major chemical processing customer gave us a four-week mission to carry out a five-yearly overhaul of its installations in Texas. Thanks to our exclusive Hands-Free™ hydrocleaning technologies, we helped our customer cut the overhaul time by two weeks and reduce cleaning costs by $1.2 million.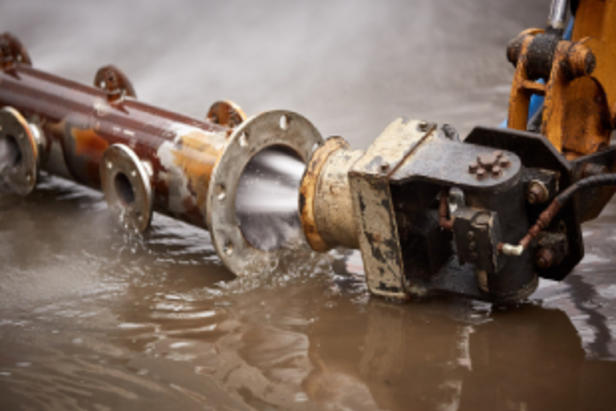 New South Wales
—
Australia
Supplying industrial cleaning services to coal operations
Glencore's coal operations in New South Wales, at Hunter Valley Operations and Mount Thorley Warkworth, produce mostly coking coal for steel production as well as a large portion of thermal coal used for electricity generation globally. We provide Glencore with industrial cleaning services at these installations.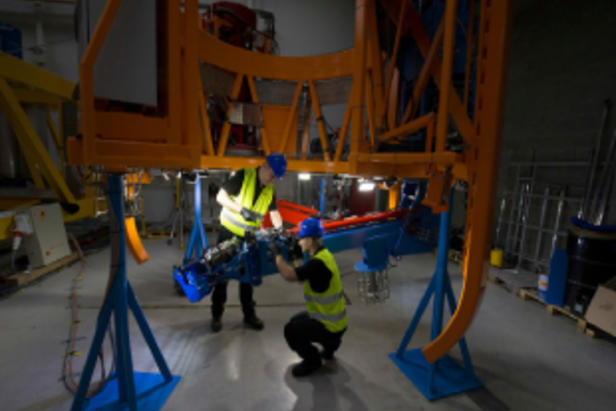 Using a robot to inspect a nuclear reactor
As part of efforts to help the cleanup at the Fukushima Daiichi power plant following the 2011 disaster, we made a custom robotic device that enabled access to the damaged reactor in complete safety.
Find out more: view other solutions for industry