Veolia is committed to contributing to local development and attractiveness
We fulfil this commitment by designing local solutions that are socially innovative and economically advantageous to meet the needs of municipalities, service users and industrial companies. These solutions help improve people's wellbeing and the efficiency of businesses, raising the attractiveness of the places where they live and work. Directly or indirectly, our solutions create value for stakeholders.

We provide solutions for every dimension of tomorrow's sustainable territory: smart places to live that are equipped to face the challenges of today and tomorrow, socially integrated places where life is good. We are a company open to the world everywhere we operate, able to deliver solutions for all. 
We strive to meet our corporate responsibilities by working to combat social exclusion through taking steps to open up job opportunities to people struggling to find employment, and establishing relationships based on mutual responsibility with our suppliers.
---
Attractiveness: what are our responsibilities?
---
Attractiveness: our aims, our answers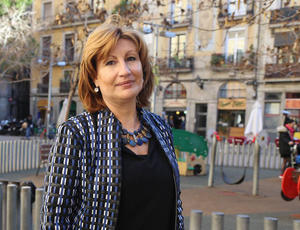 Emilia
Saiz
General Secretary of CGLU
 
"How can Veolia work with local governments to help them offer innovative solutions for meeting essential needs?"
"Our in-depth local knowledge means we can give regions new impetus and help them meet the physical, climate-related, economic and social challenges they face."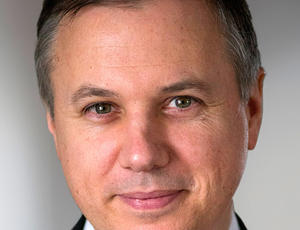 Claude
Laruelle 
Chief Financial Officer
 
MY 2020 TARGETS
Maintain expenditure reinvested in the regions above 80%
Actions plans

HELP
cities and regions tackle their environmental, economic and social challenges

MAKE USE
of digital technologies to develop smart solutions

COMBAT EXCLUSION,
promote social integration and employment, foster the social fabric

CREATE
responsible relationships with our suppliers

SHOW HOW
our activities contribute to local economic vitality in places where we operate

Frameworks and tools

We have developed a large number of tools to help grow the attractiveness of cities and regions. 
• Open innovation programs:
open social innovation f or cities and regions: Pop Up program
open technology innovation: VIA by Veolia
• Digital technologies, smart cities and development of digital offers and services
• Responsible procurement
• Policies and partnerships for training and social integration via Veolia Campuses and the Veolia Foundation
• Financial and skills support via the Veolia Foundation
• Tools to measure the economic and social footprint of our activities on a given territory.
---
2019 attractiveness of cities and regions performance:
where are we now?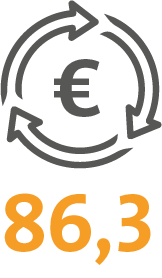 of our expenditure is reinvested regionally
*(average calculated over the main geographic zones representing 73.5% of revenue)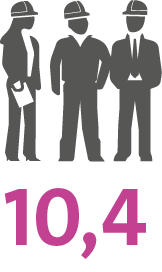 million of € spent in France with social enterprises and the sheltered worker sector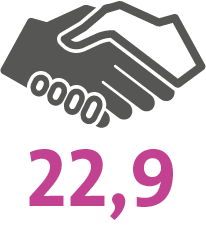 million of € redistributed to nonprofits and communities via sponsorship and partnerships
Delivering on our commitment to stakeholders
Concrete actions for responsible behavior