Veolia is committed to building new models for relations and value creation with its stakeholders.
To deliver on this commitment, we work with all local actors, setting out to innovate and co-create win-win initiatives.

This commitment is delivered in two ways.
Continuing and deepening dialogue with our stakeholders. This is fundamental to the legitimacy of our license to operate and it drives our competitive strength. Whether it's a non-profit body, academic or research partner, an institution, business or international organization, or the entire local community, we have an obligation to address their expectations about what we do and our long-term environmental and social impacts. We achieve this through corporate-level contributions to debates on issues of public concern, national-level dialogue with key stakeholders on issues facing us all in the years ahead and, at the local level, on operational issues.
Working with our partners – towns and cities, industrial and service companies, and the non-profit sectors – to build innovative models based on co-creation and shared development. This might involve helping municipal and industrial clients with their sustainability policies through partnerships that boost their overall economic, social and environmental performance and create value to be shared between partners. Other partnerships involve alliances with major industrial corporations to help us jointly develop innovative solutions, pool complementary know-how or identify new forms of funding.  A third model provides support to entrepreneurs and innovation via the creation of innovative social models.
 
These partnerships are built on:
formal collaboration described in a framework contract agreed with one or more partners
long-term commitment
sharing the economic, social and environmental value created between the partners and remuneration for the know-how brought by each partner, in a spirit of fairness
scale: a partnership with the potential to be replicated several times, whether across a business unit, business zone or several geographical zones.
---
Creating shared values: what are our responsibilities?
---
Creation of shared value: our aims, our answers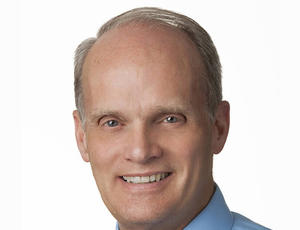 David
de Ferranti
Chairman, Results for Development Institute (R4D), Former Vice-President, World Bank
 
"How does Veolia approach its new partnerships?"
"Every situation is very specific and our response is always tailored, whether the client is a municipality or an industrial group. "
Laurent
Auguste
Ex-Value Creation Sponsor on the Executive Committee
 
MY 2020 TARGETS
Establish a major partnership based on creating shared value in every Veolia zone and/or growth segment
Action plans

ORGANIZE
dialogue and consultation with our stakeholders

WORK TO SUPPORT
the sustainability policies of our partners and clients with contracts that include economic, social and environmental performance criteria

SUPPORT
entrepreneurship and innovation by agreeing partnerships and forging networks in communities to co-create the best solutions
Frameworks and tools
 
Veolia has set in place a number of different frameworks and tools to support the twin themes of "value creation shared with our clients and partners" and "relations with our stakeholders":
a Critical Friends committee: experts in environmental and social issues and representatives from Veolia's stakeholders provide the Group's Executive Committee with expertise, vision and constructive criticism on topics relating to Veolia's corporate strategy and sustainability. Two further country committees, in China and Germany, have been set up in the same spirit
an in-house methodology guide: "Understanding, talking and acting with our local stakeholders"
a business partnerships oversight committee
the Veolia Innovation Accelerator program to identify and nurture innovative startups
a program to support open social innovation at the local level: Pop Up
---
2019 shared value creation performance: where are we now? 
In 2018, we met the Group's commitment to seal at least one partnership in each of its 11 business zones. These partnerships cover most of the growth segments defined by Veolia as priorities for expansion: oil & gas, mining & metals, agri-foods, decommissioning, circular economy, innovative models for cities.

Eight of the partnerships apply in Europe or worldwide with partners from the industrial and service sectors as well as other organizations and non-profit orgaizations that include Danone, Swiss Re, 100 Resilient Cities, Unilever, Tetra Pak, the Livelihoods investment funds, the NGO Ashoka, and the Toilet Board Coalition. 
Around 20 further partnerships were agreed between 2015 and 2018. All of these cover long-term joint development of activities at regional level. These include a partnership with Odial Solutions in Africa; Stop, a waste collection and sorting project developed with Borealis in India; a partnership with Kabadiwalla Connect in India and Africa; a joint venture between Veolia and Our Country, a 100% Aborigine-owned company in Australia; a joint venture between Takeei and Veolia in Japan; Pop Ups in France, Mexico, Japan and India; and in France, partnerships with Elise, SEB, Yoyo, Eqoshère, Ticket for Change, Entropia, INRA and IRSTEA, and InVivo, as well as with Arcelor Mittal Mediterranean and Veolia Industries Global Solutions.
---
Delivering on our commitment to stakeholders
---
Concrete actions for responsible behavior