Veolia is committed to guaranteeing a safe and secure work environment
Accident prevention and health and safety are permanent priorities across all our business lines. Everywhere we operate, we have an unshakeable commitment to protecting the physical and mental wellbeing of our employees.

On July 1, 2013, Veolia signed the International Labor Office's Seoul Declaration, recognizing the fundamental human right to a safe and healthy workplace. As well as respecting this vital principle, improving occupational health and safety also positively impacts the social, economic and societal dimensions of our activities.

Part of Veolia's response to this commitment is to include enhanced accident prevention, analysis and social dialogue on health and safety in all its in-house labor agreements relating to health, safety and working conditions. 
---
Health and safety: what are our responsibilities?
---
Health and safety: our aims, our answers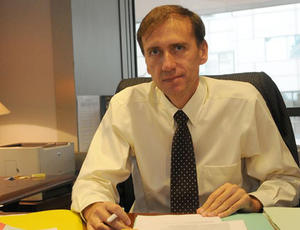 Cyril
Cosme
Head of the ILO Office in France 
"What concrete steps does Veolia take to deliver its strategy to prevent risks and promote health and safety in the workplace?"
"Among other actions, Veolia' has included enhanced accident prevention and analysis and social dialogue on health and safety issues in all its in-house labor agreements concerning health, safety and working conditions."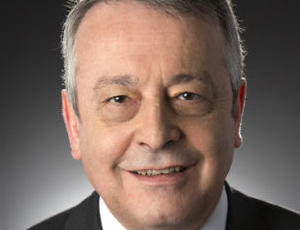 Antoine
Frérot
Chairman & Chief Executive Officer and Health and Safety sponsor on the Executive Committee
 
MY 2020 TARGET
Bring the workplace accident frequency rate down to 6.5 or lower
Action plans

IMPROVE
on-the-job safety for every employee.

PROVIDE
a working environment that protects people's health.
Frameworks and tools
Veolia has developed tools to prevent accidents, raise awareness of risks and measure our performance so that we can track our results as we strive to meet this over-arching priority:
a target to cut the accident frequency rate by 10% every year with results included in managers' incentive payments
a health and safety center of excellence with 15 global specialists and over 130 local representatives
safety management with qualitative targets based on Veolia's 10 safety standards
a minimum of 10 hours of safety training each year for every employee 
Veolia's International Health and Safety at Work Week 
program of health & safety audits run by head office as well as business units
---
2019 Health & Safety performance: where are we now?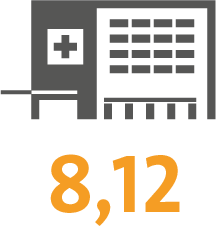 is the workplace accident frequency rate
across the entire Veolia Group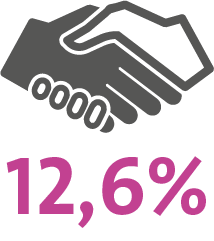 of all in-house agreements concern accident prevention,
health and safety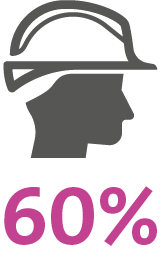 of employees
have received safety training
 Delivering on our commitment to stakeholders
Concrete actions for responsible behavior