Veolia is committed to guaranteeing that diversity and fundamental human and social rights are respected within the company.

We are fully committed to social cohesion, particularly at a time when our organization is undergoing major changes. Which is why we always play close attention to the quality of employer-employee dialogue, working with the employee representative bodies, and to respect for diversity, the principle of equal opportunities and the fight against discrimination at every level of the company and in all business lines.
We consider gender balance and equality as key components underpinning performance, credibility and parity. 
---
Diversity and social rights: what are our responsibilities?
---
Diversity and social rights: our aims, our answers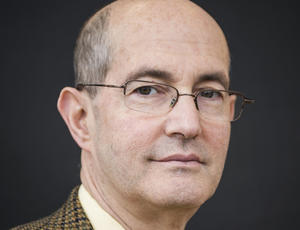 Patrick
Weil
Director of Research at CNRS and President of Libraries Without Borders 
"What does Veolia do to reflect the diversity of French society and to guarantee that  differences are respected?"
"We ensure that social mix and the integration of  differences are priorities in social dialogue. We encourage employee representation bodies to set themselves ambitious objectives in this respect"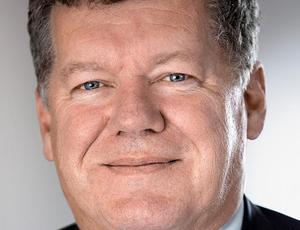 Jean-Marie
Lambert
Group Senior Executive Vice-President, Human Resources and Fundamental Human Rights sponsor on the Executive Committee
 
MY TARGET 2020
95% of employees with access to a labor relations mechanism
30% women managers
25% women in executive roles (Executive Committee, Management Committee, senior executives)
Action plans

DEVELOP
employer-employee dialogue in each country and draw up procedures for promoting fundamental human and social rights in compliance with local and international regulations.
 

DEFINE 
a responsible employment policy and involve trade union and personnel representatives in monitoring CSR policy.

PROMOTE
diversity, equal opportunities and the fight against discrimination.

Frameworks and tools
Veolia uses various tools to promote diversity and guarantee respect for all its people:
regular review of Veolia's performance monitoring indicators by the European Works Council
internal WE DO network made up of 2,200 employees (50% women/50% men) to promote gender balance 
supervision of the process of boosting gender balance in each country based on 2020 targets
monitoring of the development of labor relations on the global level using indicators (coverage rate/number and type of agreements per country)
training for trade union and personnel representatives in France and Europe.
---
2019 diversity and human rights performance: where are we now?
Action plan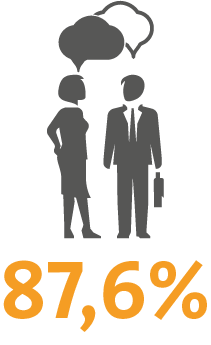 of our employees have access to a labor relations mechanism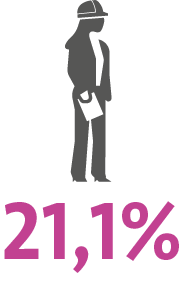 women employed in 2019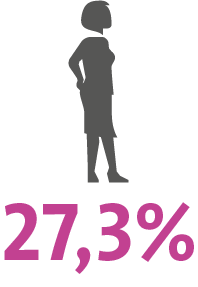 women managers employed in 2019
---
Concrete actions for responsible behavior