Veolia is both a global and a local company, deeply rooted in the regions, in which it operates. Since its creation, the Group has provided essential services and contributed to public health and the improvement of people's living conditions.
Veolia is continuing and strengthening its commitment to serving the regions by creating new models of relationships and value creation with all the players in the regions, with the aim of innovating and co-creating useful initiatives that have an impact on everyone. The Group's commitment is reflected in its contribution to public debate and dialogue with key stakeholders on forward-looking and more operational issues.
The Group ensures compliance with laws and regulations wherever it operates. Ethical rules are widely disseminated and applied. The values of responsibility, solidarity, respect, innovation and customer focus are at the heart of its purpose.
The priority objectives of the Group social performance are:
The objectives contributes to 5 Sustainable Development Goals of the UN: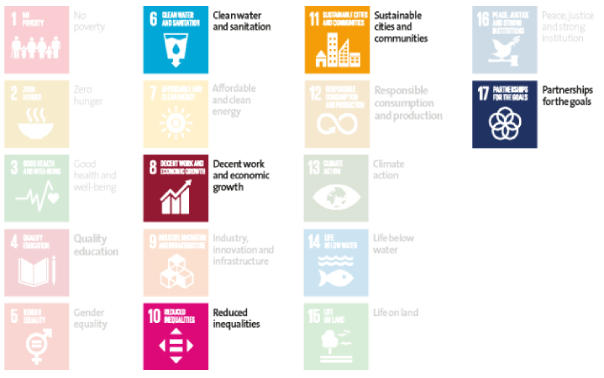 Veolia is committed to supplying and maintaining services crucial to health and development.
Today, one in three people in the world (2.2 billion people) do not have access to safe water, and more than half of the world's population (4.2 billion people) do not have access to sanitation (WHO/UNICEF 2019). This issue of universal access to water is of particular concern to isolated people and communities, people with financial difficulties, those who live far from access to the public water or sanitation network...
Through its activities, Veolia improves access to essential water and wastewater services for the most vulnerable populations and deploys information, mediation and solidarity mechanisms for these populations. The Group develops and evaluates innovative access solutions and integrates feedback into a continuous improvement process. In addition, it innovates to deal with pollution affecting health and responds to emergencies by using its expertise in maintaining essential services.
WHAT ARE THE GROUP'S ACTION PRIORITIES?
Accelerate the sharing of experiences to improve the identification and extension of services available to users.
Support and accompany operational teams, notably through the sharing of specific tools, in the implementation of inclusive schemes (social tariffs, payment plans, debt remission, water vouchers, social connection programmes, infrastructure, service modes, etc.).
INDICATOR & TARGET 2023
Indicator
Number of inhabitants benefiting from inclusive facilities to access water or wastewater services under contracts with Veolia
2019 reference
5,7 Minhabitants
Target 2023
+ 12 % (vs. 2019 at comparable scope)
Why was this indicator chosen? 
This indicator provides a concrete measure of Veolia's contribution to the UN's SDG 6 trajectory. 
2022 RESULT
6,92  M inhabitantsbenefit from inclusive arrangements to access water services or wastewater services under Veolia contracts (+21.3% compared to 2019)
Inclusive solutions for access to water for all in France
Veolia is a member of the French Collective of Inclusive Companies, launched in December 2018 to develop access to essential products and services, as well as training and employment. In this context, Veolia is committed to accelerating the deployment of Water Vouchers in partnership with local authorities.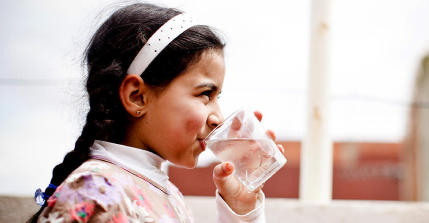 Access to drinking water, a key growth factor for Sri Lanka's cities
With high annual rainfall and a strong renewable supply capacity, Sri Lanka has abundant but unevenly distributed water resources. In addition to drought, the lack of maintenance of existing systems is another cause of drinking water shortages.
To meet this challenge, and under the responsibility of the national organization in charge of drinking water and sanitation in Sri Lanka, Veolia conducted the Greater Matale Water Supply Project. This project resulted in the commissioning of water treatment plants, reservoirs, pumping stations and 430 km of pipelines for water supply and distribution in 2021. These facilities provide and secure drinking water for more than 350,000 people in the Greater Matale agricultural region, 150 km from the capital.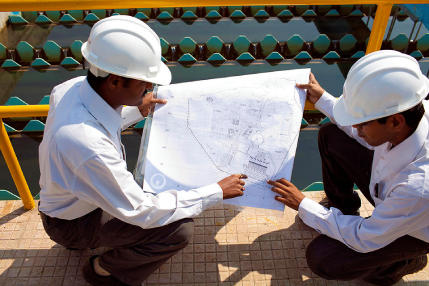 Because of the local nature of its businesses and the wide geographical diversity of its locations, Veolia is faced with a number of territorial challenges. The development of its activities gives it a major role in society, generating environmental, social and economic impacts in the territories.
The multiplicity of issues are opportunities to build and implement local, adapted, innovative, socially and economically efficient alliances and solutions.
WHAT ARE THE GROUP'S ACTION PRIORITIES?
Strengthen Veolia's positive economic, environmental, societal and social contribution to the appeal and resilience of territories when opportunities arise.
To be a partner of local actors in order to co-construct solutions that meet the challenges of the territories.
Deploy the Responsible Purchasing programme and establish sustainable relationships with the Group's suppliers.
To be an actor of solidarity, by implementing and supporting citizen actions and raising awareness of sustainable development issues.
Fight against exclusion, in particular by opening up the Group's businesses and training people who are far from employment.
INDICATOR & TARGET 2023
Indicator
Socio-economic footprint of Veolia's activities in the countries where it operates, in terms of direct or indirect jobs supported and wealth created (methodology and calculation by Utopies)
Target 2023
Annual assessment of global and geographical impacts in at least 45 countries
Why was this indicator chosen?
Assessing the Group's socio-economic footprint means seeking to better understand its impacts beyond its direct activity. It means being transparent about its business model and its contributions to regional economies through supplier orders, payroll expenses and taxes paid. Understanding better means becoming aware, being able to explain better, having a better dialogue with the Group's stakeholders and therefore improving its impact even more.
Find all the information on Veolia's contribution to the creation of wealth and jobs in the regions on the Socio-Economic Footprint platform.
2022 RESULTS
1 147 238 jobs supported by Veolia's activities in 50 countries (1,033,623 jobs supported in 2020)
€53 billion of added value generated by Veolia's activities in 50 countries (€49 billion of added value generated in 52 countries in 2021)
Fostering innovation through cooperation with innovative start-ups
In 2020, the U-START programme launched by Veolia as part of a global innovation ecosystem helped three start-ups to carry out their projects in cooperation with the Group's teams to reuse photovoltaic panels or even to develop an innovative system for recharging electric vehicle batteries.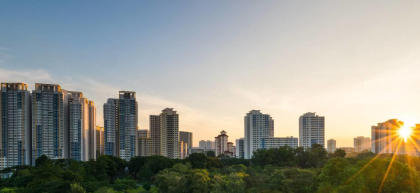 "Recuperador Amigo", a shared value strategy to contribute to the circular economy
The "Recuperador Amigo" programme set up by Veolia in Colombia is a model of cooperation with informal waste collectors. It is based on a multi-actor collaboration (government, civil society, companies) with the objective of including informal collaborators in an organised waste management circuit.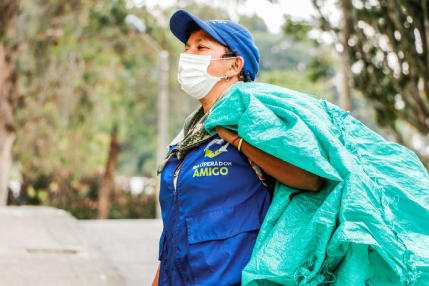 Veolia commits to the defence of human rights and Aboriginal communities in Australia
By renewing the Reconciliation Action Plan (RAP) 2019-2022 in Australia for the third time, Veolia is reaffirming its historic commitment to the rights of Aboriginal and Torres Strait Islander communities.