...Sustainable development goals...
Speed up the transformations needed to deliver agenda 2030
The Sustainable Development Goals (SDGs) aim to resolve the major global challenges we face, especially inequality, environment, prosperity and peace, in order to usher in a better and more sustainable future for us all.
The SDGs set out in Agenda 2030 can only be achieved with everyone's commitment: states, public authorities, NGOs, companies, citizens, researchers and unions. Veolia's commitment to contributing to these goals is inscribed in the very first sentence of its purpose: "Veolia's purpose is to contribute to human progress by firmly committing to the Sustainable Development Goals set by the UN to achieve a better and more sustainable future for all."
However, according to the 2019 SDGs Report(1), the current rate of implementation is not fast enough to achieve the 2030 targets. Experts are particularly concerned about four areas: inequality, climate change, loss of biodiversity, and the volume of waste generated by human activity. Given this situation, in 2019 the Sustainable Development Solutions Network (SDSN, a network of scientists and experts working on practical solutions to achieve the SDGs) recommended a change of approach for the 17 SDGs to facilitate and speed up their implementation(2).
This report emphasizes the importance of addressing the SDGs synergistically because of the proven interaction between many of the goals and targets – for example, a healthy environment and fighting climate change both contribute to improved health outcomes.
The SDSN also proposed organizing implementation of the SDGs around six broad transformations better aligned on the organizational structures of governments and companies.
« Leave No One Behind »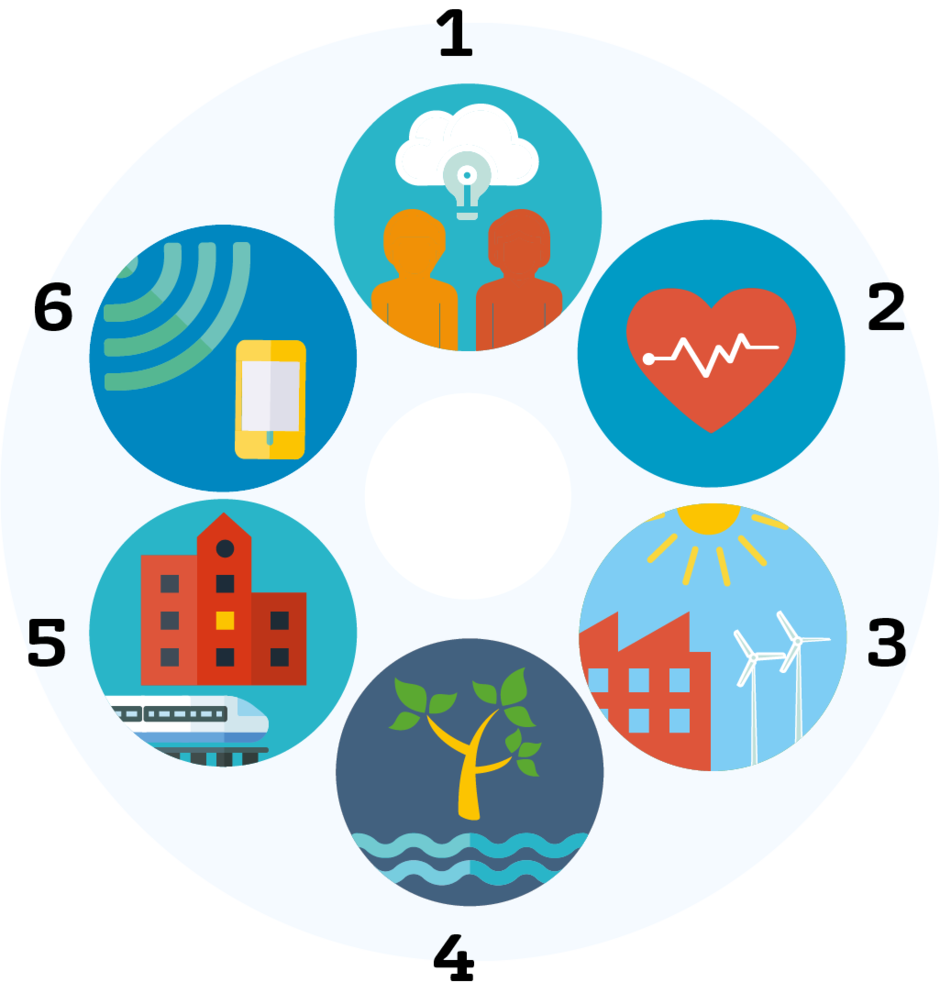 Education, gender and inequality;
Health, well-being and demography;
Energy decarbonization and sustainable industry;
Sustainable food, land, water, and oceans;
Sustainable cities and communities;
Digital revolution for sustainable development.
(1) Report of the Secretary-general on SDG progress 2019, United Nations.
(2) Sustainable Development Report 2019, Bertelsmann Stiftung and Sustainable Development Solutions Network.