Wiebke Podrenek and Marion Sauzede, the two members of the "So'Sport Veolia" team, came second in the Défi d'Elles: this 100% women's solidarity sports challenge took place in Iceland from 23-27 January. Veolia participated in this challenge for the first time in 2019 in Finland and won it.
 
Défi d'Elles, an exclusively women's non-motorized challenge, combines adventure, courage, tenacity, sharing and pushing yourself to the limit. Organized this year in Iceland, Défi d'Elles included three events that were completed in pairs:
- a 7 km track event, where the teams had to fight a strong and icy wind. 
- a one-hour cross-country skiing and snowshoeing event, alternating two half-hour sessions. 
- and the most difficult event: 8 km uphill and downhill with a total height difference of 1000 m.
Veolia's 2 winners took second place out of 43 teams:
Wiebke Podrenek: German, born in 1987, deputy head of accounting at Veolia Water Technologies in Hannover, Germany, Wiebke is a keen handball player and long-distance runner.

Marion Sauzede: French, born in 1986, head of HR training at La Sade, a Veolia subsidiary in Paris, France, Marion is a former national level gymnast. She is an excellent athlete and long-distance runner.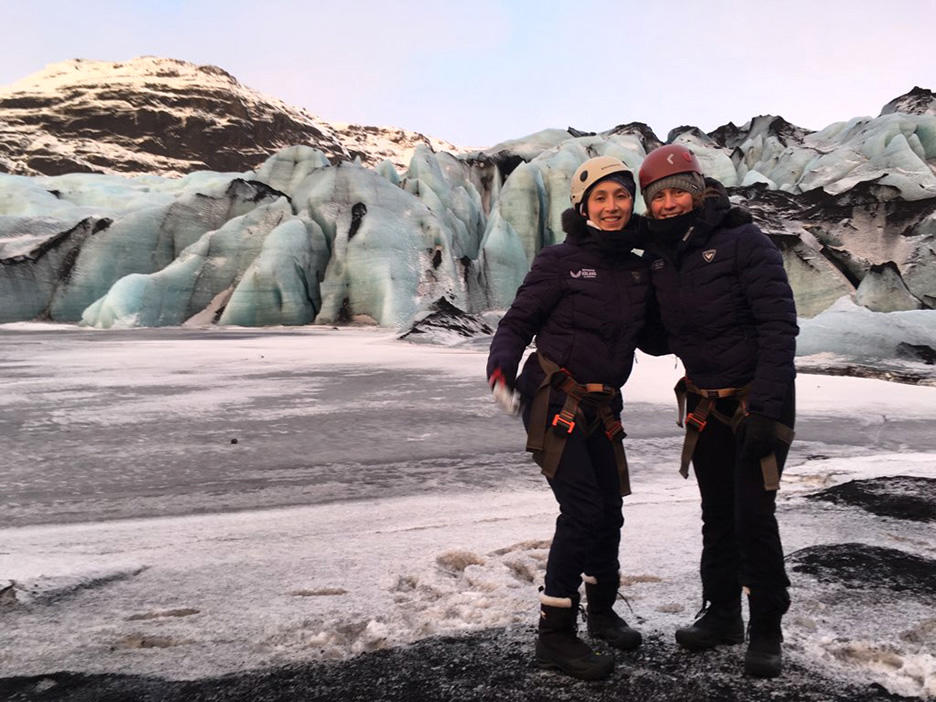 Défi d'Elles supports a noble cause: breast cancer prevention
Through its adventures, Défi d'Elles supports the Keep A Breast organisation - created in 2000 in the United States to fight breast cancer - whose mobile application "Check Yourself!" encourages young girls and women to self-check.

Under the banner "So'Sport by Veolia" and driven by the slogan "We are resourcers: we never give up", Wiebke and Marion proudly embodied the Group's commitment to such challenges and these causes.
"Sport is a natural lever for promoting well-being and health in companies"
Frédéric Goetz, Veolia's Director of Occupational Health and Safety, who is in charge of sport within the Group, welcomed them at Veolia's headquarters in Aubervilliers on their return from Iceland. The two winners were selected for their commitment, values and team spirit from among the 2,500 sportsmen and women in "So'Sport by Veolia".
Sport is a way of promoting inclusion within Veolia: it encourages integration within the company and acts as a catalyst for diversity. It brings people together and in this respect can be a force for cohesion, team spirit and pride in belonging. Finally, it is synonymous with pushing yourself to the limit, and seeking individual or collective performance.
For the next Word Company Sport Games (Athens, Greece, 17-21 June), the Group has selected a team with strong Veolia Asia representation because Asia is hosting the Olympic Games this summer in Tokyo.
More: 
Destination Iceland by Défi d'Elles 2020 - video presentation