Veolia is raising the target of the Recover and Adapt additional cost savings plan from €200 million to €250 million in 2020, and aims for a return of operating performance to its 2019 level by the fourth quarter of 2020.1
 
Antoine Frérot, Veolia's Chairman and CEO indicated: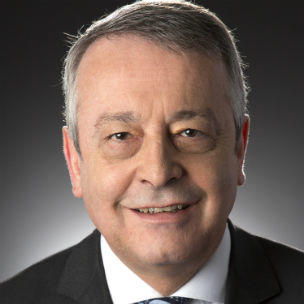 "Facing the sanitary crisis which hit all the world's economies in the first half, we reacted swiftly and strongly in order to limit its consequences on Veolia. I immediately launched a specific 2020 adaptation plan targeting €200 million of additional cost savings, a target which has been increased to €250 million, and a €500 million capex reduction while maintaining growth capex. Despite the crisis, we have maintained our commercial efforts. The Group has therefore been in a position to absorb the shock and to rebound very quickly. The recovery has started in May, followed by a very strong rebound of our revenues and results in June. Utilization rates of all our facilities have almost recovered their nominal level. The strong mitigation measures put in place as well as the very encouraging recent business trends allow us to target to recover 2019 operational performance in Q4 2020. Our objective is thus to begin 2021 having offset the entire remaining Covid consequences and to pursue the implementation of our Impact 2023 strategic program at a sustained rhythm." 
Veolia today announced revenue of €12,412 million in the first half of 2020, compared with €13,324 million in the same period the previous year, down 6.1% at constant exchange rates, a decrease of 6.8% at current exchange rates and 5.6% at constant scope and exchange rates. This corresponds to a €912 million drop in revenue (compared with H1 2019), but the decrease was limited to €88 million in June.
The Group had a good start to the year until the Covid-19 outbreak in March and the lockdown measures put in place in many countries.
At constant scope and exchange rates, revenue in the first quarter was nearly stable, down just 0.5%. The second quarter saw a decline of 10.8%, with an improving trend in May, which strengthened in June. Revenue in June was thus only 2.7% lower than in the same month in 2019.
At constant exchange rates, the changes recorded in the first half were as follows:
In France, activity was down 9.7%.

Europe excluding France decreased 2.5%, with a solid performance in Central and Eastern Europe (up 0.7%). The United Kingdom (including Ireland) exhibited a revenue decline of -5.8%. Germany resisted well, with revenue down by only 1.9%. Scandinavia and the Netherlands suffered from the low level of industrial activity and lower recycled material prices, while Southern Europe (Italy, Spain and Portugal) was stable (+0.4%).

Revenue for the Rest of the world was down by 3-.7%, but only -1.1% at constant scope and forex, while Asia continued to deliver solid growth, with an increase of +4.7%. Latin America grew by +5.8%, its performance driven by municipal activities. North America was only slightly down by -1.6% at constant scope and forex. The Pacific region was also resilient, with revenue remaining almost stable (-0.5%). Revenue contributed by Africa/Middle East edged down 1.0%.
Global businesses were down by 12.5%.
EBITDA came to €1,599 million, compared with €2,002 million in H1 2019 (-17.3% at constant scope and exchange rates), thus an EBITDA decline of €403 million in the first half of 2020 compared with the same period in 2019, but with the decrease limited to €27 million in June.
Cost savings of €131 million were achieved as a result of the efficiency plan, with a further €120 million from the Recover and Adapt additional cost savings plan.
Current EBIT was €438 million, compared with €857 million in the first half of 2019.
Current net income group share reached €7 million, compared with €352 million in H1 2019.
Net financial debt came to €11,850 million, down by €628 million vs June 30, 2019.
---
 2020 outlook1
The initial 2020 objectives have been suspended due to the Covid-19 outbreak.
Taking into consideration the progressive recovery in our activities since the end of the lockdown, our objective is to recover 2019 operating performance in Q4 2020 and to begin 2021 having offset all the remaining COVID consequences.
The strategic choices included in Impact 2023 remain relevant. Due to the sanitary crisis, their implementation is delayed and the planning will be adapted.
---
Important disclaimer
As the changes in the health crisis are difficult to estimate, we draw your attention to the "forward-looking statements" that may appear in this release and relating to the consequences of this crisis which may affect the future performance of the Company.
1 At constant exchange rates (as of December 2019) and in the absence of a second wave of sanitary crisis in H2 2020.