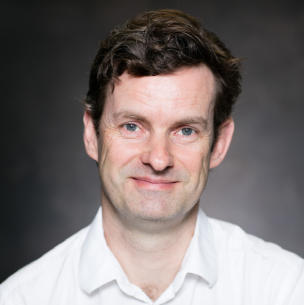 In 2018, China closed its borders to imported plastic waste. This global market upheaval has been accompanied by a growing awareness of the excessive use of single-use plastics. Although everything possible should be done to reduce material consumption, the fact remains that plastic is omnipresent - and the Covid-19 crisis has demonstrated its exceptional technical, health and even economic qualities. This underlines the importance of recycling, which is still underdeveloped. Recycling has significant environmental, as well as economic and social, potential.
The challenge: double the recycling rate in Europe
Plastics have characteristics that explain their interest - strength and durability - but they also pose a risk when end-of-life is poorly managed. They also consume non-renewable fossil resources. These two factors justify the need for better recycling. And that's where the problem lies. Only 32.5% of plastic was recycled in 2019. Responding to the challenge, Europe has adopted an ambitious strategy to achieve a 60% plastic recycling rate by 2025.
A boost for the recycling industry in particular, which would access a source of high-quality waste - and 200,000 jobs created into the bargain.
Local jobs
Encouraging recycling means securing a proper industrial sector and an entire ecosystem of players in Europe. Recycling plastics is even more environmentally efficient when waste is not transported over excessive distances. It also generates skilled jobs. Transforming secondary raw materials requires specific technical skills across a large number of trades that have yet to be invented. Veolia, which expects to double the size of its plastic recycling business, therefore plans to double the number of employees dedicated to this activity in the coming years and to organize an ad hoc training program to develop the skills it needs.
Breaking down the barriers
Developing plastic recycling has to overcome two key barriers. A cultural barrier: recycled products are considered low cost and low quality. Veolia, for its part, is working to improve the technical qualities of recycled products, so that they can replace and even better virgin materials. An economic barrier: from a purely market-based perspective, the price of recycled materials is indexed to the price of virgin materials - i.e. to the highly volatile price of oil. To break this link and be in a position to build a sustainable recycling industry, wherever possible making the use of recycled materials mandatory is an effective measure. PET bottles are already covered, with the EU requiring at least 25% recycled material to be added from 2025 onwards.
More circular loops
Pressure from the public and consumers, combined with new regulations, will generate new circular loops. Like the one created in France by Veolia - including Jardinerie Botanic, Poétic and the social enterprise Elise - to recycle horticultural containers that cannot be reused. Or the one in Hamburg, where together Veolia, Unilever, Hamburg council, the Budni drugstore chain and materials experts from the University of Technology have made it possible to put a detergent bottle made of 100% recycled HDPE plastic on the shelves. The new plastics economy keeps on making loops...
This article was originally published in L'ADN des Tendances 2021.
Key figures:
In 2019, Veolia recycled more than 350,000 metric tons of plastic waste worldwide, with a strong presence in Asia and Europe, and aims to be recycling 610,000 metric tons/year by 2023. 
With revenue of €320 million in 2019 in plastics recycling, the Group's objective is to reach €800 million in 2023 and €1 billion in 2025.
A founding member of the Alliance to End Plastic Waste created in January 2019, the Group, along with more than 40 international companies, has pledged $1.5 billion to help eliminate plastic waste from the environment, particularly from the ocean.