Ensuring a more Sustainable 4th Industrial Revolution
Veolia actively contributed to the "Future of Production" initiative at the World Economic Forum, which aimed to plan ahead for and manage the impacts of the 4th industrial revolution, by thinking up more environmentally-friendly production systems and consumption, while reducing the use of resources. 
 
Boosting the Deployment of the Circular Economy
The consumption of natural resources has increased twice as fast as population levels over the 20th century. In developed countries, 75% of the natural resources used become waste in less than one year. The world economy is still globally functioning in a linear manner, wasting resources and leading to non-sustainable environmental and social impacts. For this reason, Veolia is committed to the development of the circular economy, which can be used to both protect resources and create value".
Innovating to Simplify the Recycling of Plastics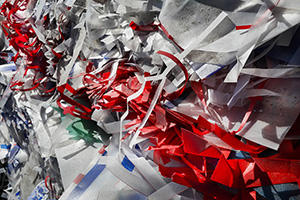 Veolia is a partner in the New Plastics Economy (NPE), an initiative of the Ellen MacArthur foundation, whose aim is to develop a new plastics economy based on the principles of the circular economy. 5 innovative, recyclable and compostable packaging solutions received an award at the World Economic Forum, from a jury including Veolia.
Developing Local Food Industry Loops
As part of the Mainstream project, based on a partnership between the World Economic Forum and the Ellen MacArthur foundation, Veolia participated at a meeting on the launch of a circular economy in the food segment. The aim is to simplify the development of local circular economy loops for the food sector. For example: use food waste as a local source of energy, or fertilizer produced from waste water.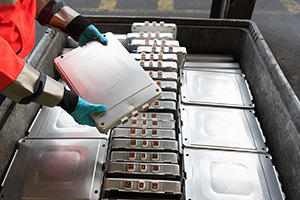 Veolia participates in the Global Battery Alliance , a public and private cooperation platform launched by the World Economic Forum, aiming to create a new "socially responsible and ecologically sustainable" value chain for batteries". The world battery market is expected to almost double by 2025. Battery recycling is a major priority for the coming decades.
 
Promoting access to water and water treatment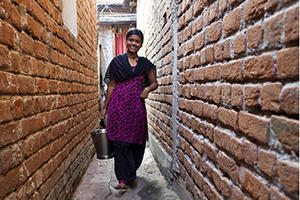 Veolia also participated in the meeting focusing on "Water Security Rewired" organized by the World Bank. The aims: think up new means of allocating catchment areas, help local stakeholders to identify water-related risks, design services working more closely with communities, better manage natural catastrophes, and optimize water use in an agricultural context.
Veolia described new types of water supply at this meeting, combining centralized and local approaches, using new technologies and meeting the needs of local communities in a context of accelerated urban growth. 
Find out more : 
> Davos 2018: World Economic Forum
> World Economic Forum in Davos: Veolia Commits to the WBCSD Factor10 Initiative for the Circular Economy
> The Institut Veolia website
> The circular economy, read all about it in the "Let's talk about the climate!" blog by Veolia
> Veolia professions: water, energy and waste management
> Veolia's mission: Resourcing the World