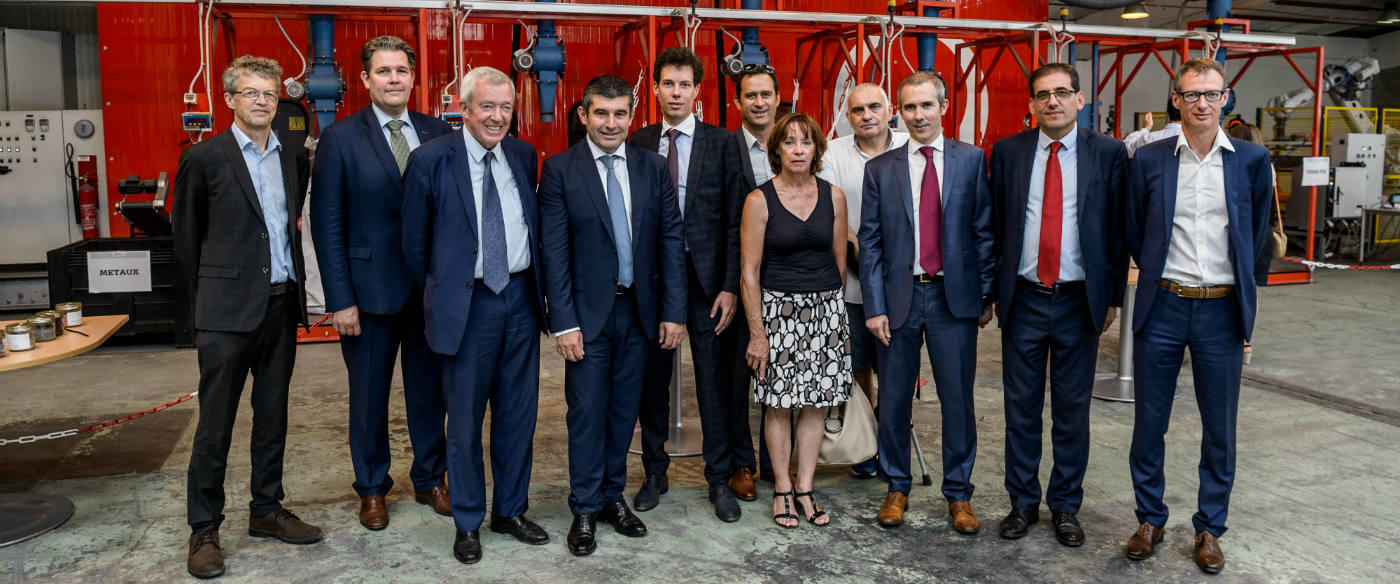 A 95% recovery rate: when waste turns back into raw materials
This site, dedicated to the treatment of end-of-life "crystalline silicon" type photovoltaic panels, separates and isolates all the materials, from the special photovoltaic panel glass to the aluminium frame, connection box, and connection cables. Once recovered, the materials are redirected to various industrial sectors: the glass, 2/3 recovered as clean cullet is used in the glass-making sector, the framework in an aluminium refinery, plastic as recycled fuel in cement works, and silicon in precious metal sectors. And as for the cables and connectors, they are crushed and sold in the form of copper shot.
 
"Rousset is the first site for a new industry in France specifically dedicated to recycling photovoltaic panels. It demonstrates France's excellence in innovation and waste treatment. Expertise that, in the future, can be duplicated in new places," explained Bernard Harambillet, CEO Waste Solutions for Veolia in France.
By 2050 the supply of end-of-life photovoltaic panels will reach several tens of millions of tonnes worldwide (notably in China, USA, Japan, India, and Germany). In France, 53,000 tonnes were placed on the market in 2016 and 84,000 tonnes in 2017. 
More : 
> We turn waste into materials
> For the first time in France, Veolia will recycle old photovoltaic panels (March 2017)
> Discover #LivingCircular
> Veolia's waste management expertise
> The PV CYCLE website
> The Syndicat des Énergies Renouvelables website