Bartin Recycling, a Veolia subsidiary, specializes in recovering and recycling ferrous and nonferrous metals. The company focuses on dismantling boats, aircraft, military vehicles and trains.
The public transport operator RATP entrusted it with dismantling and removing the asbestos from 317 train carriages on its Torvilliers site (France) between 2013 and 2017 - at the rate of 9 per month during the four years of the contract.
The carriages are transported from Paris by exceptional road convoy to the 5,000 m2 decommissioning platform in Torvilliers.
They undergo green cleaning operations to strip them of their equipment (seats, steps, etc.). They are then processed in the asbestos removal clean room.
After the asbestos has been removed, the frame is cleaned – the water used during this operation is recovered and filtered, before being reused in the cleaning cycle for the next carriage. The carcass is then ready to be cut up.
The different types of materials – in particular metal and glass - can finally be sorted. In total, 97% of the carriages' components can be reused.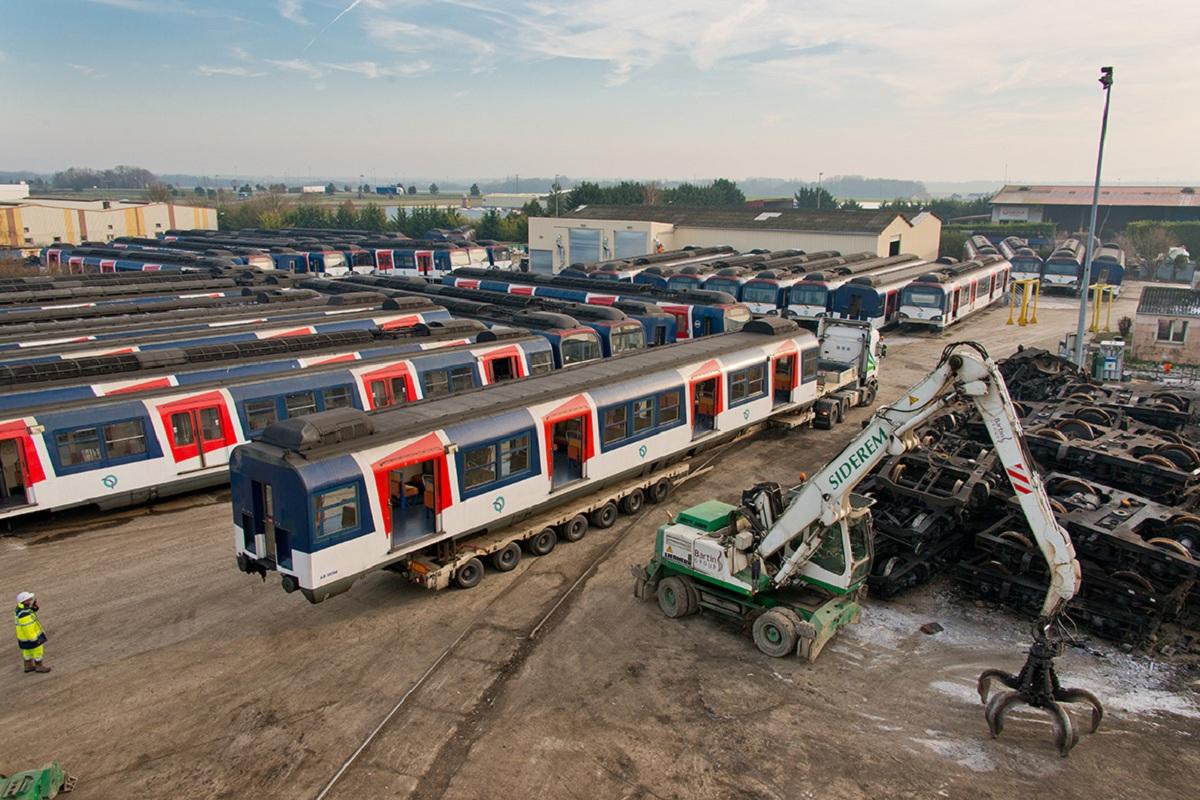 These "recycled raw materials" are then sold: the steel goes to the steel industry and non-ferrous metals are sent to refiners. The remaining materials go through the usual recycling channels.
This solution means the equivalent of 20,549 metric tons of CO2 equivalent will be avoided over the period of the contract.
317 carriages dismantled and recycled between 2013 and 2017
97% of the materials in the passenger carriages recycled
20,549 metric tons of CO2 equivalent avoided in 4 years