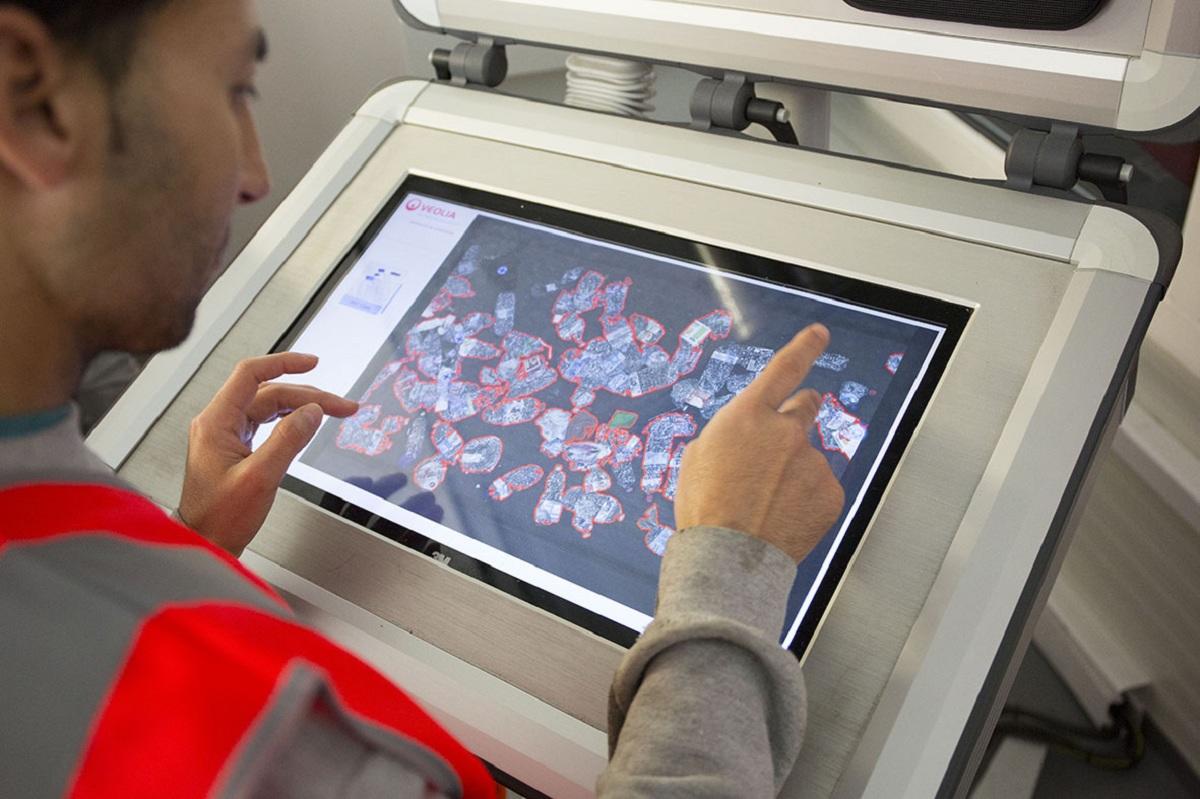 Capable of handling the household waste of 400,000 people, the high performance sorting center (CTHP) in Amiens has sorting processes that separate the different waste streams (metals, paper, cardboard, plastic, wood) before turning them into recycled raw materials.
 
Innovation serving recycling
Between 2013 and 2014, Veolia fully renovated the facilities and introduced two patented innovative technologies – auto-adaptive sequential sorting (TS2A) and remotely operated sorting – to optimize the identification and separation of waste. The TS2A process automatically sorts waste according to the material and color, by selecting the majority family of waste on the sorting line at one-minute intervals.
In the second phase, remotely operated sorting refines the selection. A touch screen reproduces the image of the waste sorted by the TS2A process and identifies the types of waste based on their material. The operator can then exclude the "intruders" from the sorting line by touching them on the screen.
Today, the site treats 22,000 metric tons of household waste every year - an increase of 30% compared to 2013. The TS2A and remotely operated sorting processes allow the center to sort 2.5 times more waste per hour and recycle 6% more household packaging. A boon for the climate – given that one metric ton of recycled plastic avoids the emission of 2,290 kg CO2 equivalent.
Covers a catchment area of 400,000 people
Treatment capacity of 22,000 metric tons of household waste/year
2.5 more waste sorted per hour