Le Figaro's eighth Big Bang, held on 1-3 June in Paris, is devoted to three major transition challenges that businesses face today: the work revolution, corporate citizenship, and corporate environmental responsibility. On 2 June, at the Big Bang on corporate citizenship, Veolia CEO, Antoine Frérot, participated in the round table discussions on 'Should businesses serve general interest?'
Antoine Frérot recalled that businesses will be challenged if they are only useful to a few. For Veolia's CEO, businesses must be useful to all those who engage with them: employees, customers, regions, society, and even future generations. By giving themselves a corporate purpose, they give themselves several objectives that serve all of their stakeholders. A business is strong when it is supported by everyone it serves. For example, Veolia's merger with Suez will make it possible to be useful to a greater number of people as the new entity will be looking after the interests of the stakeholders of the two groups.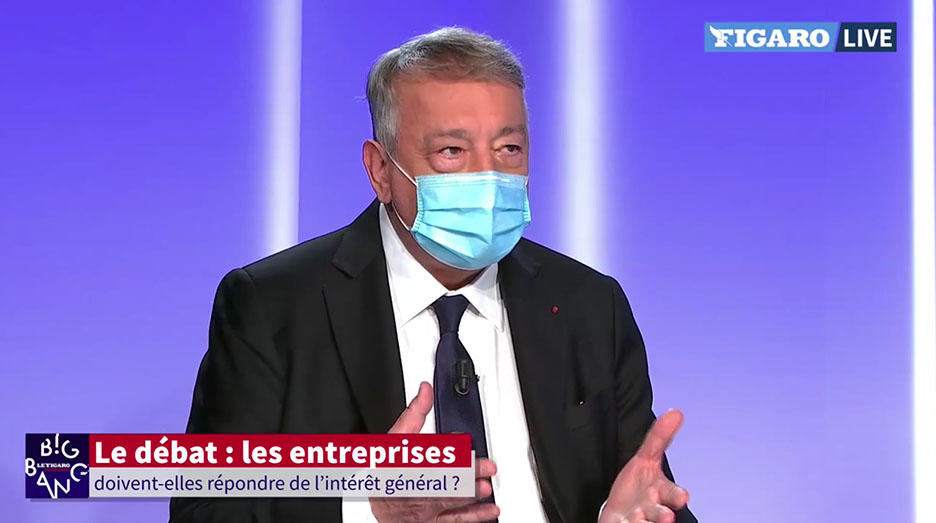 The plural role of businesses is broader than CSR
The concept of Corporate Social and Environmental Responsibility (CSR) is often too narrow. We need to broaden this view. Businesses must aim for more objectives and more stakeholders, with the same level of requirement. The plural role of businesses is broader than CSR. Businesses participate in and contribute to general interest. They are a part of it, but they don't build it: elected representatives do. The general interest of a nation brings together all that constitutes it, and, in a democracy, elected representatives govern this general interest.
Businesses play a special role in certain areas of general interest. For example, for some young people who are less comfortable with the abstract content delivered at school, work-study apprenticeships in a company give them qualifications to integrate society. Similarly, for continuing education throughout careers, businesses play a decisive role by partnering with national education.
Good sovereignty means mastery of one's destiny
Asked about the impact of the health crisis, Antoine Frérot reaffirmed that businesses had succeeded in delivering services and products during this difficult time. They were able to protect their employees, in the image of Veolia, where many employees work on public roads ... Regarding the lessons to be drawn from this crisis on relocation, the CEO recalled that 'good sovereignty is local control of the production we will need, it's the mastery of one's destiny. '
---
Find out more:
> (In French) Replay of the Big Bang of corporate citizenship: watch the round table discussion with Antoine Frérot from 37:39
> Our purpose
> Acting and committing to ecological transformation
> The Figaro's Big Bang for businesses