Contaminated mostly by heavy metals such as lead and arsenic, and organic compounds such as hydrocarbons and methane, polluted soils can negatively impact groundwater and surface water.
They also threaten human health as these pollutants can be absorbed through the skin, by ingestion — for example by eating plants grown in polluted soils — or by inhaling particles.
Discover how we work to promote biodiversity >
Soil pollution: how widespread is the problem?
According to the Food and Agriculture Organization of the United Nations, around 33% of all the planet's soils are degraded. This is the result of human activities associated with industrialization, urban spread and the intensification of agriculture. 
Against a background of non-stop population growth, soil remediation is often needed to prevent harm to the environment and human health before constructing new buildings, and to avoid building on greenfield land that could otherwise be used for agriculture.
Soil remediation: expertise and techniques for every situation
We offer our customers guaranteed support at every stage of their soil remediation project.
We carry out site surveys, identify the pollution present and make a risk assessment.
We have in-depth experience of all treatment techniques.

In situ: venting (injecting pressurized air into non-saturated zones to bring volatile pollutants to the surface); sparging (similar to venting but acting on saturated zones and the capillary fringe); stripping (pumping groundwater to bring dissolved pollutants to the surface); chemical oxidation (injecting chemical reagents into the soil to break down pollutants); slurping (simultaneous extraction and treatment of pollutants from the soil and groundwater); etc.
On-site: stabilization (reducing the mobility of pollutants in the soil); solidification (reducing soil permeability to trap pollutants); thermal desorption (heating soil to render pollutants volatile); physico-chemical treatment; biological treatment; etc.
Off-site: excavating and transporting polluted soil to our biological, physico-chemical and thermal treatment centers, with materials treated by specialist contractors.

We monitor sites after remediation.
We ensure safety in the event of accidental pollution.
We keep dust emissions under control.
We guarantee the traceability of excavated soils.
We are also trialing phytoremediation treatments using plants to absorb pollutants, a cheaper and more environmentally friendly form of soil remediation.
We also fight water pollution: find out more about our solutions >
Smaller environmental footprint


 

New life for treated soils


 

Recovery of excavated soil that cannot be reused on site
Are you are industrial, local authority or service industry customer? What benefits does this bring you?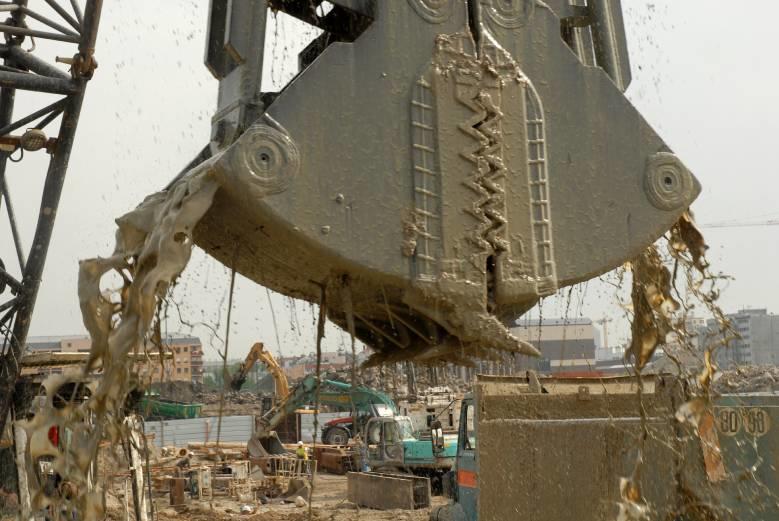 We did it!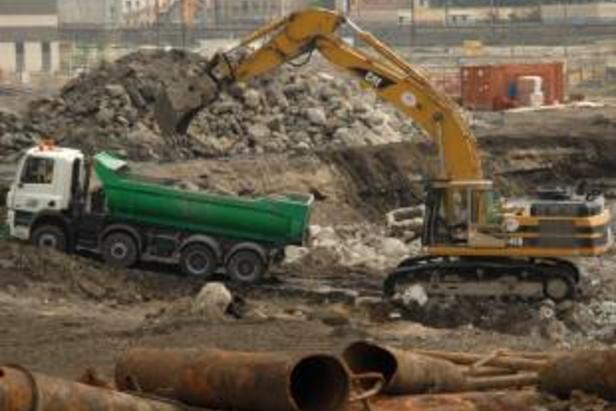 Soil remediation and development of the La Confluence neighborhood
For many years home to manufacturing, railway and port activities, Lyon's La Confluence district was renovated to create a vibrant new modern neighborhood. We excavated and treated over 400,000 metric tons of material to help create the waterside zone. We also recovered 107,000 metric tons of soil, either on-site or for transfer to one of our thermal treatment centers.
Rehabilitating a Fiat plant
Fiat and the government of Serbia tasked us with soil remediation at a working site to allow construction of a new car factory. We treated a total of 260,000 metric tons of soil using on-site thermal desorption.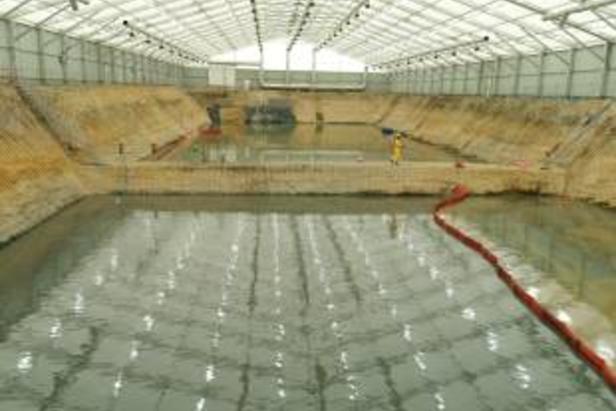 Remediation of spoil for Société du Grand Paris
A partnership in place since 2016 means we offer remediation solutions each time Société du Grand Paris calls for tenders. We are in charge of cleaning up a portion of the spoil generated by construction works, estimated at 45 million metric tons.