Various undesirable compounds may be present in water, among which are micropollutants, such as residue from detergent, pesticides, medicines, cosmetics, hydrocarbons, etc.
Invisible to the naked eye, they are detectable in water at very low concentrations, in the order of micrograms or even nanograms per liter. They are endocrine disruptors, i.e., they can disrupt human biological functions when ingested in overly large amounts or in combination.
We are addressing this problem with very concrete solutions to remove these micropollutants from water. We support cities, industries and the tertiary sector in removing micropollutants in wastewater, in order to protect human health and biodiversity.
Explore also our water management solutions >
Where do micropolluants in water come from?
Residue from various human activities is collected in wastewater. It comes from domestic uses (household products, solvents, medicines, etc.), agriculture, transportation, industry and professional trades.
During treatment in wastewater plants, some micropollutants end up in aquatic environments because they haven't been removed. Treating micropollutants is highly complex and conventional technologies cannot completely remove them. In Europe, there are no regulations regarding the standards and reference values that should be respected concerning the presence of these residues in water. This is partly explained by the lack of knowledge about the health and environmental impact of these molecules and the cocktail effect that some may have when combined. However, there is growing awareness and science is making headway. Veolia expects regulations to become stricter. With its subsidiary Veolia Water Technologies, the Group already provides innovative solutions that efficiently treat these micropollutants.
Browse our solutions for treating industrial wastewater >
How do we eliminate micropolluants in water?
As a water business expert, Veolia designs and deploys innovative technologies to remove micropollutants.
ACTIFLO® Carb : Equipped with a pre-contact tank with powdered activated carbon for adsorption and combined with the oxidizing action of ozone, this process eliminates 95% of endocrine disruptors. Find out more.
Opacarb® FL : An up-flow stream reactor consisting of a micro-granular activated carbon bed removes compounds responsible for endocrine disruption.
Filtraflo® Carb : Designed for lower flow rates than the Opacarb® FL, this process eliminates micropollutants in water by adsorption, but also filters them simultaneously through a reactor with micronized powdered activated carbon operating in a counter-current. Find out more.
Opaline™C : This process, which can be used with the oxidizing action of ozone, combines membrane technology and adsorption using activated carbon for improved removal of pesticides, endocrine disruptors, etc. Find out more.
MBBR (Moving Bed Biofilm Reactor) technology: An attached-growth culture biological treatment process for removing carbon and/or nitrogen pollution.
It is with these types of technology that we are contributing to the removal of micropolluants in wastewater in order to improve human health and reduce the impact of wastewater on biodiversity. 
Browse our advanced solutions for wastewater network management >
You improve water quality


 

You reduce health risks from water consumption


 

You help conserve biodiversity
What are the benefits for you as an industrial concern or community?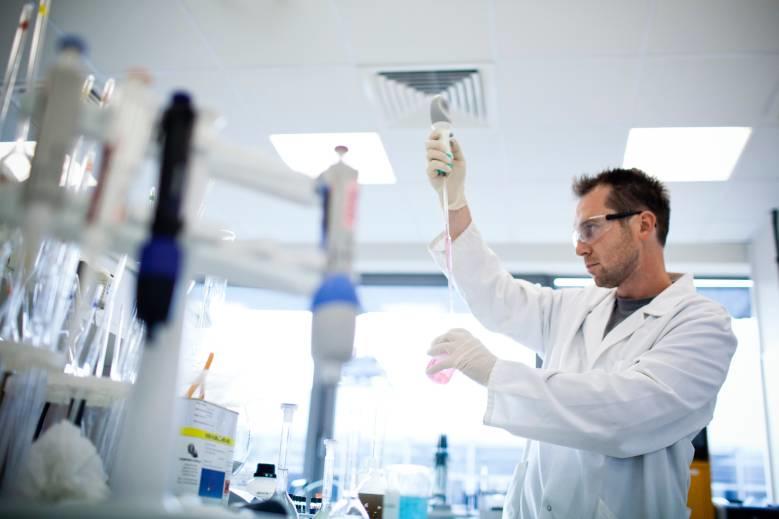 We did it!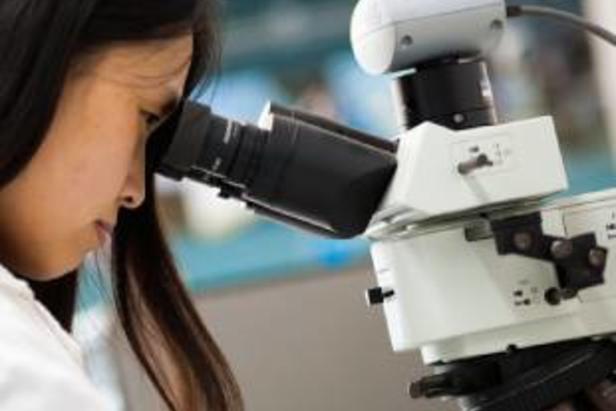 Removing medication micropolluants
In Aarhus, we have started experiments to treat micropollutants in the city's wastewater. With our MBBR (Moving Bed Biofilm Reactor) solution, 90% of medication residue is removed.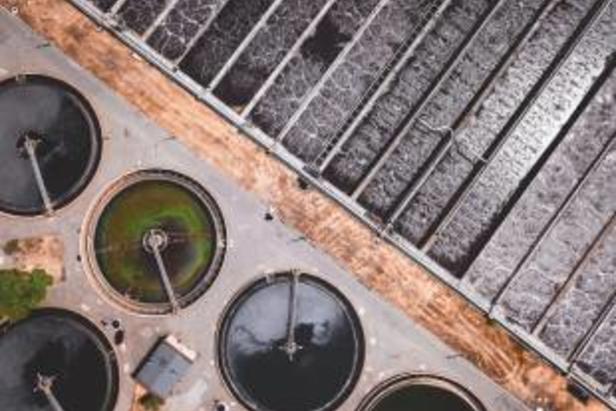 Fight against micropolluants in the Mediterranean with the University of Toulon
At the Amphitria wastewater treatment plant in Cap Sicié, we are conducting tests to identify the presence of micropollutants, implement appropriate solutions and support the University of Toulon in its fight against emerging pollutants in the Mediterranean.
Efficiently trap molecules in wastewater
In Lucerne, as part of the protection of Lake Lucerne, we developed a pilot project to trap molecules in wastewater by adding activated carbon filtration steps to our Actiflo® technology.