What is an ecodistrict? An ecodistrict is a residential area, a university campus, or a commercial, hospital or business complex with ecological features such as a local energy supply or short waste treatment circuits.
Smarter, more pleasant, greener, the ecodistrict centers on the sustainable management of resources. These innovative neighborhoods are real life-size laboratories, testing solutions for the tomorrow's city.
Renewable energy and water management
Energy in an ecodistrict comes mainly from renewable energy sources, such as solar, geothermal, biomass or wind power, or from recovery of waste, heat from wastewater and data centers, cogeneration, etc.
Compared to centralized networks, these energy sources are autonomous and therefore more resilient.
Ecodistricts also opt for alternative and integrated water management (rainwater and spring water) and ecological wastewater treatment to protect the water table.
Waste as a resource for a new economy
Selective sorting is mandatory in ecodistricts. Reducing and recovering waste production requires the use of a meticulous and diversified local structure: composting organic waste for use in gardens and green spaces, recycling construction waste, reusing resources for refurbishment projects, etc.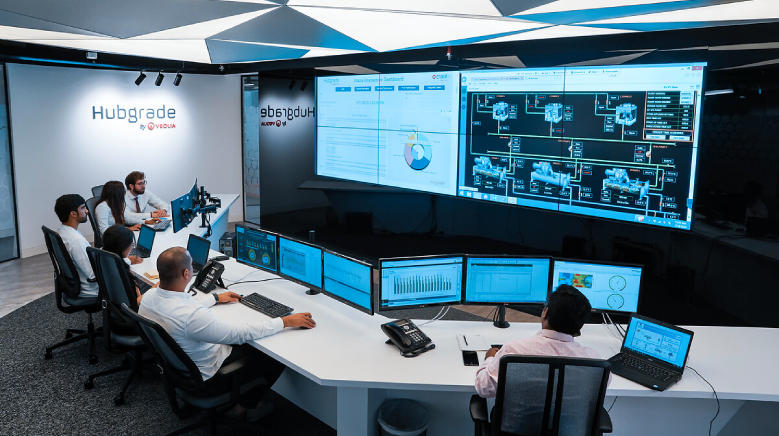 In 2012, the French government introduced its EcoQuartier label. The label has four stages which recognize the vision, commitment and action of the local authorities supporting an ecodistrict project. By 2021, 287 neighborhoods had been awarded stage four label recognition.
Our complete and integrated solutions for ecodistricts