Conventional wastewater treatment plants require a lot of space, are often not particularly attractive to look at and can be a source of noise and odor problems. To operate and efficiently treat wastewater before it is discharged into the natural environment, they use chemicals and often consume a lot of energy because of the amount of electromechanical equipment involved.

The costs of operating and maintaining the infrastructure can be high, with knock-on effects on the price of water services for people connected to a main sewage and wastewater system.
 
Using plants to clean up wastewater, cheaper and greener
We offer wastewater treatment plants using OrganicaTM. This technology treats wastewater and naturally reduces the presence of various pollutants, thanks to the combined action of plants, bacteria and micro-organisms.
Our OrganicaTM wastewater treatment plants combine conventional treatment technologies with ecological engineering using activated sludge, creating an ecosystem capable of naturally removing pollutants from wastewater.
Specific highly resistant plants, such as sedge, are chosen for their root system capable of developing in wastewater. The plants are installed in basins, growing on the surface in a greenhouse but with their roots immersed in the wastewater to a depth of as much as 1.5 meters.
Many living organisms such as shellfish, snails, freshwater shrimp and bacteria, live in the purification basins suspended in the water or attached to the roots, and they help to clean up the wastewater.
OrganicaTM wastewater treatment plants offers many advantages compared to conventional plants:
lower energy consumption;
occupy half as much space;
odor suppression;
lower operational costs;
treated wastewater of similar quality at the outlet.
These new generation treatment plants look more like botanical greenhouses and blend into the landscape. They can be built close to houses, and their innovative and unusual nature means they are visited every year by a large number of people who are interested in touring the sites and discovering how they work.
A solution that is environmentally friendly, good-looking and cost-effective


 

Efficient wastewater treatment


 

Boosting attractivity while raising awareness and educating people
Are you are a city or local authority? What are the benefits for you?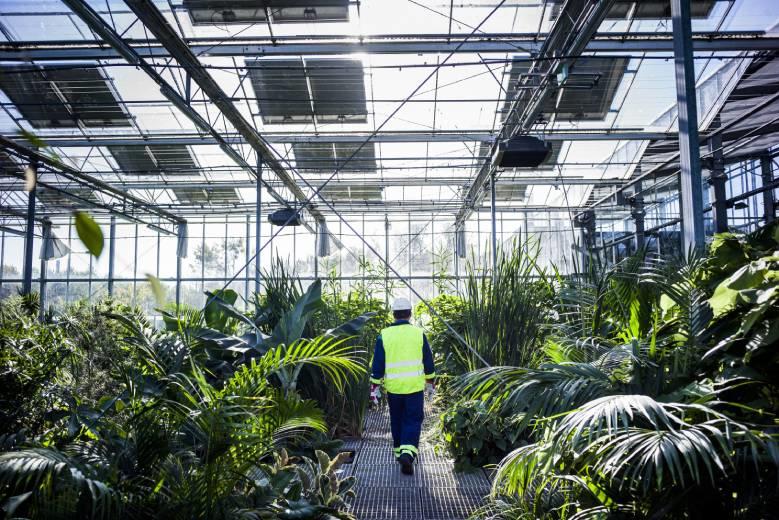 We did it!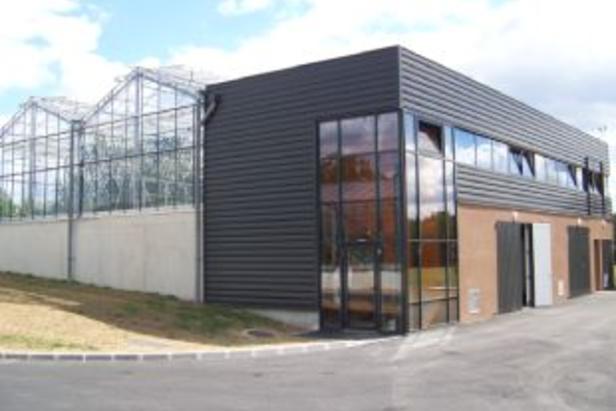 Using OrganicaTM to treat from 815 to 2,100 cubic meters daily
In December 2009, after a decision by the local council in Le Lude to build a new dedicated wastewater plant to treat domestic and commercial sewage, we put the OrganicaTM process to work in France for the first time. The plant occupies a site of around 250 square meters and treats 815 to 2,100 cubic meters a day depending on the weather.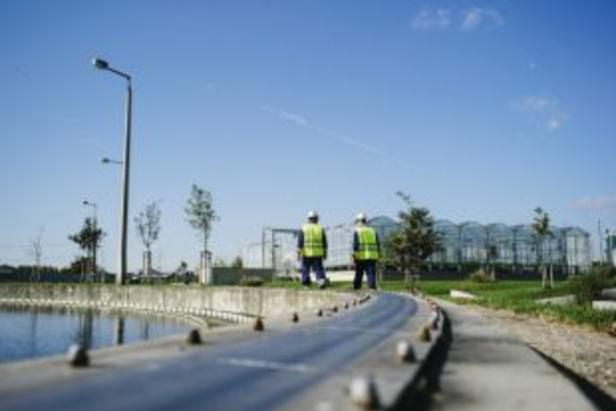 Treating wastewater and sewage generated by approximately 300,000 people
We have owned the Budapest sewage treatment plant since 1997. In 2012, we switched to using the OrganicaTM process, making this the most modern and attractive wastewater treatment plant in all of Hungary. We treat wastewater generated by some 300,000 inhabitants of the Pestlőrinc, Kispest, Erzsébet and Soroksár neighborhoods and nearby businesses.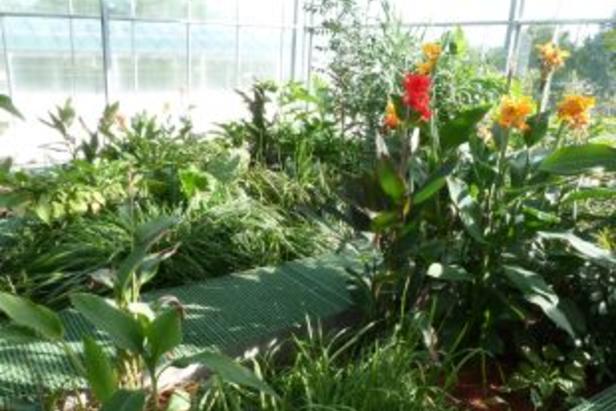 Le Diamant, Martinique
—
France
Building the first Organica™ plant in the Caribbean
Famed for its landscapes and views of the nearby diamond-shaped rock, the town of Le Diamant experienced a level of urban growth that led to the municipality's decision to build a new, more efficient and attractive wastewater treatment plant. We were approached in early 2015 to set up a new facility using the Organica™.