Sewage sludge is a residue left after wastewater treatment. Long viewed as simply a nuisance, this residue is actually a resource that can be exploited, an income stream and energy source.

By composting sludges, industrial customers and authorities can become more energy self-sufficient, or to sell the energy produced to the local energy network. Using sewage sludge also helps to combat scarcity of resources and fossil fuels.
How? By using methanization. This is a biological process that transforms sludge from city sewage plants into green energy: biogas.
 
Our solutions for collecting and transforming waste from sewage treatment plants
We work alongside local authority and industrial customers to treat and recover value from sewage sludge. We offer two solutions: Exelys™, which works round-the-clock, and Bio Thelys™, which works on demand. Both combine thermal hydrolysis and anaerobic digestion to deliver levels of performance that exceed conventional digestion.
This delivers:
25% to 35% less dry matter;
30% to 50% more biogas;
zero odor nuisance;
controlled health risks, because the digestate (residual minerals and non-degraded organics) is hygienic and stabilized.
Our solutions work with all types of organic, industrial and municipal sludge and fats. Exelys™ also works well at small- and medium-size sewage treatment plants thanks to Package Exelys™, a containerized mobile installation.
Are you are industrial or local authority customer? What benefits does this bring you?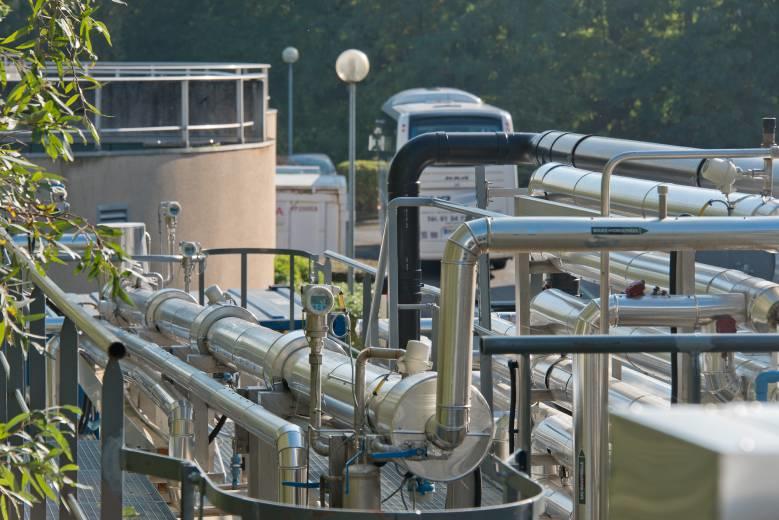 We did it!
Producing 800,000 kWh of green electricity every month
We installed six digesters at the treatment plant in Urumqi, China. They can treat over 80,000 cubic meters of sludge and produce 930,000 cubic meters of biogas every month. This in turn means 800,000 kWh of green electricity is produced monthly, which is then fed into the local electricity grid.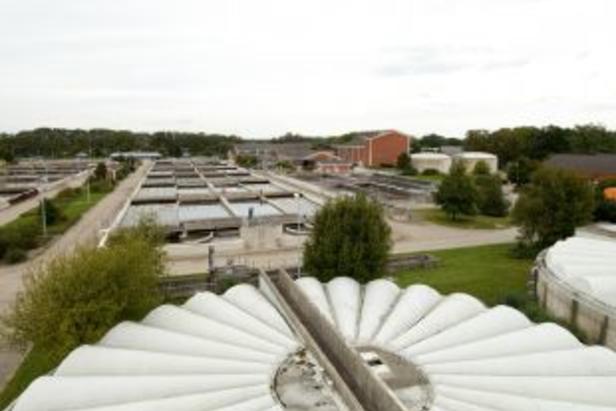 Creating a 100% energy self-sufficient sewage treatment plant
We made the sewage treatment plant in Braunschweig, Germany, fully self-sufficient for its energy needs.
The team at the site, with a population-equivalent capacity of 275,000, worked with us to redefine its waste management systems with the goal of reaching energy self-sufficiency: biological wastewater treatment, thermophilic sludge digestion and codigestion with organic waste, cogeneration and biogas recovery.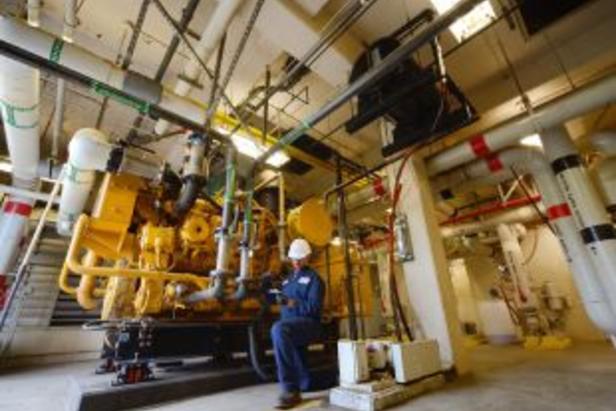 Gresham
—
United States of America
Saving money and energy thanks to biogas
The sewage treatment plant in Gresham, USA, used to be the council's largest single user of energy. Thank to our solutions for recovering sewage sludge as gas, it now produces 92% of the power it needs and has reduced its monthly electricity bills by $40,000 to $50,000.