All industries, but in particular heavy industries, produce a lot of residues and sediments all along the production chain. These residues, like dust, grease, sludge can damage the production machineries and represent a risk for industrial companies and their employees.  
---
At regular intervals, industrial site managers must conduct machines downtime in order to clean the equipment and keep it at its highest productivity rate and safety. 
A machine downtime is costly, not only because of the cleaning price, but also because of the loss of earnings due to the breakdown in the manufacturing process.  So, it is important for industries that these downtime are the shorter and most efficient possible. It is also crucial that these cleaning operations are the smoothest and safest, as safety is the number one priority for industries. 
---
Who are our customers ?
All industries
---
The Veolia Solution

The need to clean industrial equipment can be disruptive to business operations and any interruptions or delays can severely affect the bottom line. For more than 30 years, Veolia has been providing full-service, turnkey industrial cleaning and maintenance services, to all kind of industries. It has kept on innovating with remote and 100 % hands free solutions that minimizes risks, duration of the operations and enhance its personnel's work conditions. 
The automated technologies Veolia has developed and implements range from: hydroblasting (very high pressure water), robot cleaning, to chemical cleaning.
 
This last technology, used to dissolve, breakdown or alter deposits, scales and sludge by exploiting chemical properties and reactions can reduce cleaning time by as much as 90 % and generates higher levels of cleanliness compared to mechanical methods, simultaneously reducing the waste generated as part of the cleaning process. 
With this in mind, Veolia utilizes technically advanced, cost-effective solutions to quickly and efficiently dissolve and breakdown contaminants inside piping, cooling water systems, boilers, tanks and reactors.
Benefits for our customers
Safety Focused technologies
Focus Innovation
A robot that cleans crude oil tanks
Since 2004, Total has been using Veolia's automated, non-entry process for cleaning and degassing crude oil tanks at its European sites. This process fulfills three major Total requirements all at once: it improves HSEQ conditions, reduces costs and minimizes the company's environmental impact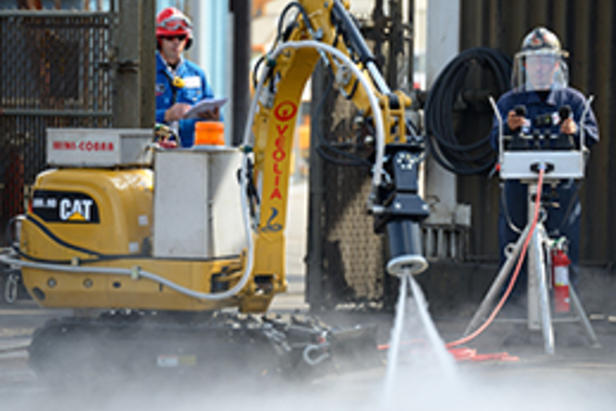 Port Arthur
—
United States
Port Arthur, United States: 100 % hands-free™ solution saves $1.2 million in turnaround costs
A major chemical processing customer scheduled a five-year turnaround at its facility in Texas. Veolia was given a four-week period to complete the work. With the company's proprietary Hands-Free™ hydroblasting technologies: the Diamondback™ automated lancing system, and the Cobra™ automated shotgun, the customer saved 2 weeks in turnaround time and reduced the cost of cleaning by $1.2 million in time and labor.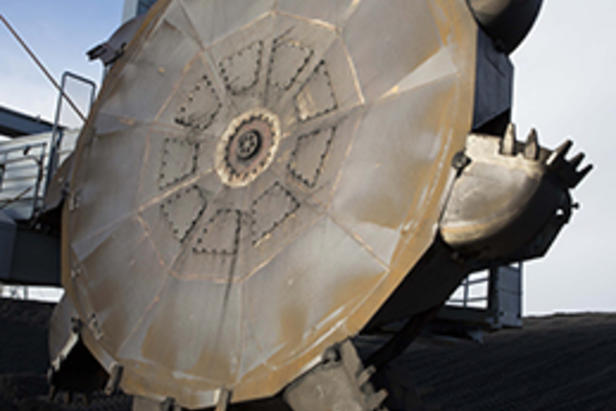 Rio Tinto, Australia: local solutions for local challenges
Rio Tinto's coal operations, namely Hunter Valley Operations and Mount-Thorley-Warkworth located in New South Wales, produce the majority of coking coal for steel production, as well as thermal coal for electricity generation globally. To ensure this remains a smooth process, Veolia has partnered with Rio Tinto to provide industrial cleaning services.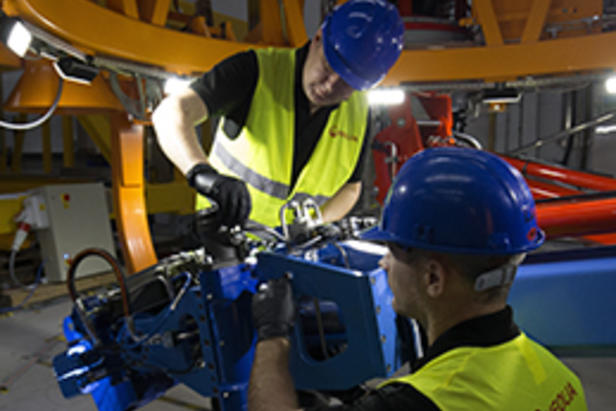 Fukushima: a unique robotic solution to inspect the unit 2 reactor
Aiding the cleanup efforts in Japan following the 2011 earthquake and tsunami, Kurion's Robotics Systems and Services team, a subsidiary of Veolia, produced a custom robotic device that allowed plant workers to safely access the damaged Unit 2 Reactor at the Fukushima Daiichi Nuclear Power Plant.