Water is used in most heavy industries to cool down production equipment, by direct or indirect contact. Cooling towers, where heat is further removed from the water by evaporation, are thus an essential equipment to maintain the stability, safety and efficiency of industrial processes.
---
Cooling towers are integral components of many heavy industries such as oil refineries, chemical plants, metallurgical sites or power stations, where processes are temperature critical and require significant heat removal. Any change in the cooling water such as temperature or pressure can potentially affect the performance of the plant.  
And any slightest interruption could lead to serious accidents.
Thermal power plants are the most water intensive industries in the world. In fact, some 15 % of the water withdrawn worldwide is dedicated to energy production according to the International Energy Agency (IEA). To limit their water impact, other heavy industries such as Oil & Gas, or Metals, generally use recirculating cooling water systems. Still, with the losses from evaporation and the salts concentration within the systems, "make up" water needs to be regularly added and cooling remains the biggest water consumer on an industry site: up to 60 %. And, in some parts of the world affected by water scarcity, reducing water impacts by optimizing cooling operations and maximizing water reuse is a major factor for industries to maintain their license to operate and avoid conflicting with other water users. 
---
Who are our customers ?
Oil and Gas industries and Metals
---
The Veolia Solution

Cooling water systems are not only a critical condition to an industry's performance, they also represent the biggest spend among all water utilities. Many still see Cooling water systems optimization as driven only by water chemicals management because a good water quality helps maintain the condition of equipment and prevent any damage. But Veolia takes a unique approach and looks after all aspects of the system: water quality of course, but also the water consumption and the energy consumption of the cooling towers.
Veolia's cooling water offering helps industrial customers:
→ Significantly reduce the operations costs of their cooling towers, in particular energy consumption;
→ Improve the reliability of the system by mastering water chemistry, preventing any legionella development and automating blow-down;
→ Maximize reuse water in the make-up to reduce water footprint without compromising on the cooling performance 
This expertise is built from over 15 years of experience in operating Cooling Water systems for our industrial customers. Today Veolia manages over 700,000 m3 /hour of recirculating cooling water across the world.
Benefits for our customers
Cost efficiency: Veolia can improve the performance of cooling towers while reducing operations costs
Yield: reliability and uptime of the cooling system is guaranteed as a direct support of Customer's production
Safety, in particular keeping legionella development risk at zero
Focus Innovation
Avoid legionella in cooling towers
Legionella can represent a sanitary risk in cooling towers. Veolia has conducted several R&I projects on that subject in order to increase the knowledge of the group on that key subject, in order to determine the optimum chemicals, concentrations and contact times required to control the proliferation of Legionellae in cooling towers.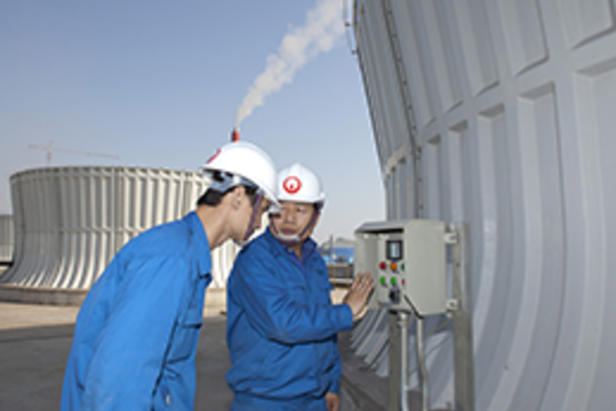 Tianjin soda, china: a sustainable water cooling system
In 2007 Veolia was selected by one of China's leading chemicals producers to design, finance, build and operate all of the Complex's water facilities, including 3 giants water cooling systems recirculating over 150,000 m3 /hour of water. Working with Veolia benefits the customer as it is the guarantee for safe, reliable and cost-effective operations;  where water reuse is maximized (60 %) to limit impacts in a water-scarce environment.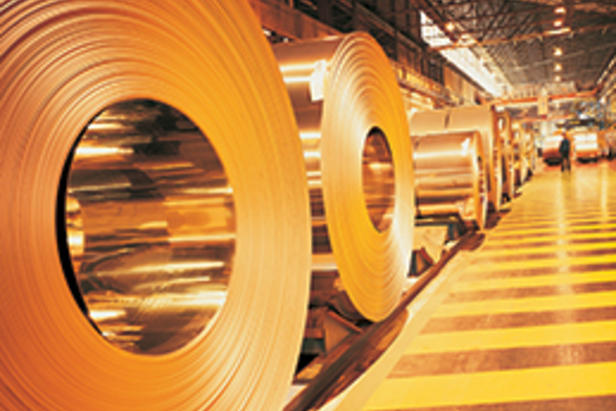 Arcelor Mittal, South Africa: Putting cooling systems back on track
Since 2012 Veolia supports Arcelor Mittal's integrated steel mill of Vanderbiljspark to baseline and improve the performance of cooling systems which directly condition the uptime and efficiency of steel manufacturing. Veolia swiftly implemented a full review of chemicals selection and dosing practices to improve water quality, followed by a comprehensive Legionella audit to keep health risks under control.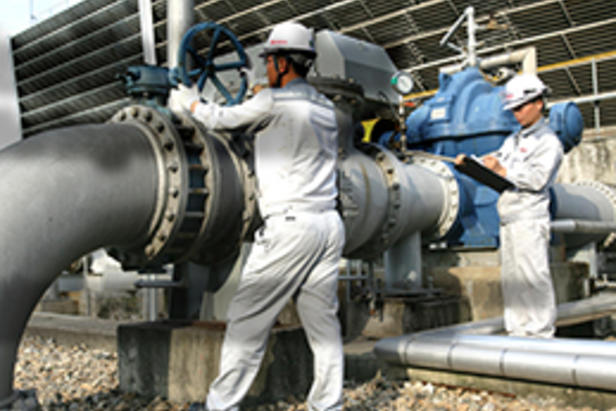 Kumho chemicals
—
South Korea
Kumho Chemicals, South Korea: driving cooling performance.
The major Korean resins and rubbers manufacturer selected Veolia to outsource the operations and maintenance of water cooling, to achieve savings and a comparable performance across its four production sites. Chemicals costs have been reduced by 12 %, water make-up need decreased while cooling efficiency has been boosted. Energy consumption reduction supports Kumho obtain Green quotas from indirect CO2 emissions.