Smart services are revolutionizing city management. They make urban services smarter and more efficient. To support local authorities and companies in their digital transformation, Veolia designs smart waste collection solutions – for example by introducing electronic sensors and gradually automating materials and processes.
---
More than half the world's population now lives in cities and urban areas – which are responsible for 80% of all greenhouse gas emissions.
It is essential to reduce the environmental footprint of cities, make them more attractive, preserve the quality of life there, and provide efficient public services.
Smart waste management is now a priority for many municipalities. It helps to redesign the way urban spaces are used and brings together all the city stakeholders around a more open and integrated model of governance. Veolia has developed smart solutions capable of improving waste flow control and empowering citizens and businesses to recover more and reduce the problems it creates.
---
Who are our customers ?
Cities, local authorities, and inter-municipal structures
Businesses
---
The Veolia Solution

The smart waste collection solution developed by Veolia is based on a network of sensors - acting as fill gauges and identification chips - installed on the containers.
It also gives those involved - the collection operator and local policymakers - the possibility of anticipating new economic models, including individual incentive pricing that benefits all the parties concerned and users in particular.
There are many benefits for customers. On one hand, the traceability of the flows increases trust between customers and operators, thus generating shared financial benefits, and on the other hand, this sustainable approach, based on a thorough analysis of territories and an extensive social dialogue, helps to optimize sorting practices, particularly among the public, and reduce in the volume of waste overall.
Remote processing of the data gathered by the information system optimizes waste collection rounds and flows. 
Benefits for our customers
Focus Innovation
Incentive pricing: paying for the waste produced.
Incentive pricing, made possible by fitting chips on containers and distributing access badges for voluntary collection centres, on average increases sorted waste volumes by 33% and decreases the cost of collection per capita by about 35%.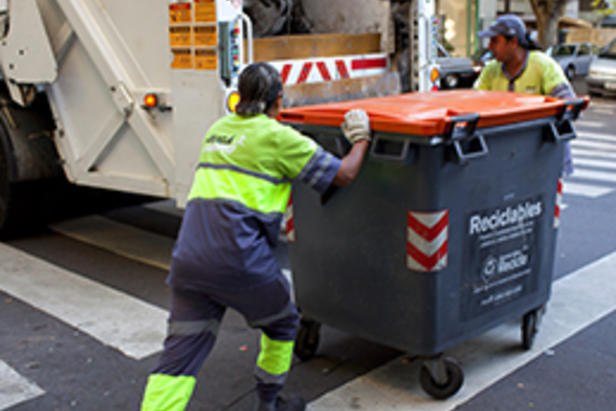 Presqu'île de Guérande
—
France
Remote control of container fill levels, Cap Atlantic

In 2010, Veolia installed 140 container columns in the Cap Atlantique area, an urban area on the Presqu'île de Guérande-Atlantique. These columns are equipped with a remote control recyclable waste fill system. Connected in real time to a control centre, the system optimizes the quality of the waste collected and improves interactions with local authorities and users.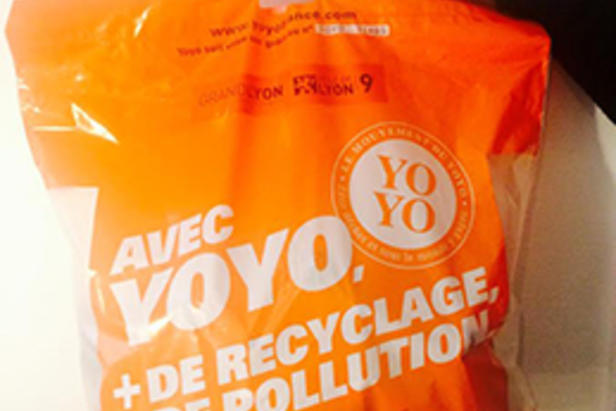 The French start-up Yoyo encourages citizens to sort their waste more effectively. The purpose of this collaborative initiative is to increase the frequency and efficiency of household waste sorting, and especially plastic waste. Studies have shown that the plastic recycling rate is stagnating at 20%, whereas glass and paper / cardboard recycling channels are much more effective. This awareness program offers rewards to responsible citizens.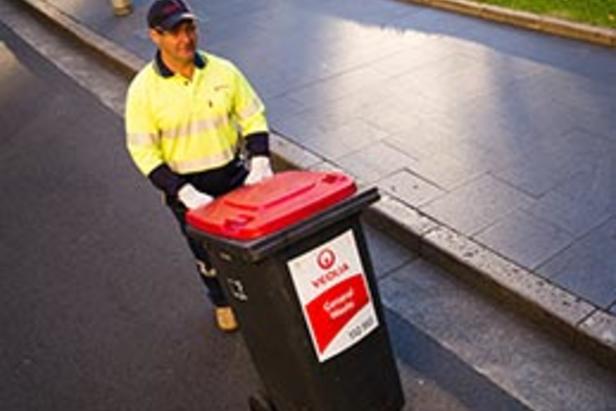 Veolia and Huawei join forces for smart cities
Veolia and Huawei have signed an agreement to optimize the smart cities market. Together, the Chinese digital giant and the global leader in urban services will improve the quality of service via the Internet of Things and open up new possibilities for smart cities. The first application of the partnership focused on smart bins, equipped with sensors.