Environmental certification creates value for building owners. It guarantees quality and reduces costs for their residents.
Veolia supports its customers at every stage of the certification process, which attests to their environmental excellence.
---
Environmental certification recognizes the results achieved by buildings in terms of environmental performance and long term performance. It shows that a building has been designed and is managed sustainably, in accordance with local regulations
To qualify for certification, a building must meet criteria that fall into three broad categories:
→ the effective use of key resources such as energy, water and even certain building materials
→ a reduced environmental footprint (waste, CO2 emissions, etc.)
→ a building that offers benefits in terms of health, comfort and productivity for its occupants.
There are several types of certification, both international (such as ISO) and national (such as GreenStar in Australia).
---
Who are our customers ?
Businesses and public institutions in the tertiary sector
---
The Veolia Solution

 In the application phase, the Group in particular conducts an audit of the building's water and energy consumption and proposes any improvements that may be needed to achieve the required levels of environmental performance.
 
In the maintenance phase, it monitors long-term environmental performance and makes recommendations in the event of any change in the situation. It can also design special training programs to encourage building occupants to adopt eco-responsible behaviour.
With its environmental certification solution, Veolia supports its customers through every step in the procedure, from the application phase (for customers who are beginning a certification process) to the maintenance phase (for customers who have already obtained certification).
Benefits for our customers
Increasing the real estate value
Reducing operating costs (water and energy bills)
Developing an eco-responsible image
Focus Innovation
Veolia innovates with High Frequency Monitoring
Veolia is pioneering the supply of High Frequency Monitoring solutions for analysing power consumption. In the near future, they will provide sufficiently precise data to meet the requirements for ISO 50001 certification, which recognizes high-performance energy management systems.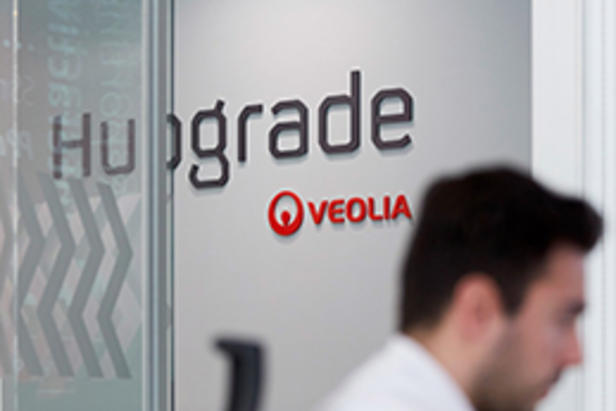 EBay obtains ISO 50001 certification in Ireland

EBay asked Veolia to help it improve the operational performance of "The Atrium" - its European headquarters in Dublin - in order to obtain ISO 50001 certification. With its Hubgrade remote control centre aimed at infrastructures, the Group helped the building reduce its electricity consumption by 16%, gas consumption by 13% and water consumption by 14%. In December 2014, the building was certified ISO 50001.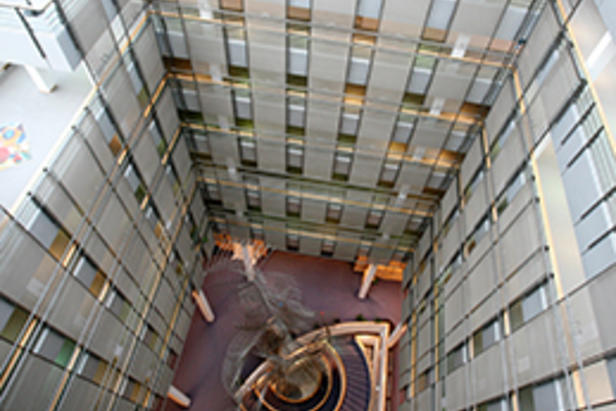 In Spain, Indra reduces its energy consumption and obtains ISO 14001 certification


Veolia manages the energy consumption of the 50 Spanish sites owned by Indra, the leading multinational in terms of consultancy and technology in Spain and Latin America. These buildings cover over 210,000 m2. As part of an energy performance contract, Veolia not only reduced its customer's energy bill by 10%, but also its carbon footprint. Indra's maintenance and management facilities are now ISO 14001 certified.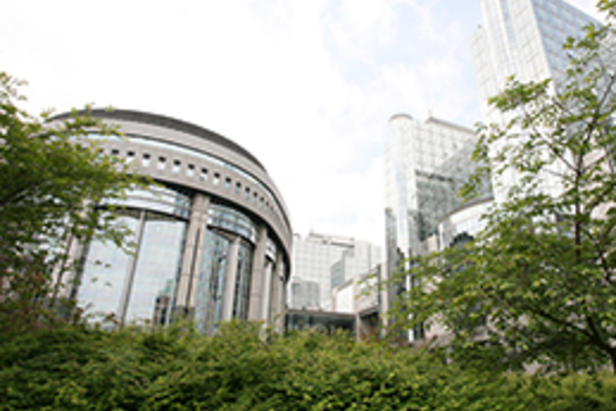 Veolia manages energy for the European Parliament
The European Parliament called on Veolia to operate and maintain 11 of its buildings in Belgium, Luxembourg, and France - which together represent a total area of 530,000 m2. Thanks to the solutions deployed by Veolia (technical HVAC management, optimized monitoring to reduce energy consumption), a 10% reduction in gas consumption was recorded over all the buildings. The three Parliament buildings have been certified EMAS (including ISO 14001) and BREEAM.