Every year, hundreds of millions of tons of waste are generated by industries all over the world. Veolia offers to its customers an integrated waste management system to help them optimize their production flow, reduce transportation and landfilling costs and lower the impacts on the environment.
---
The nature of many industrial operations can lead to some highly-challenging obstacles when it comes to the safe handling, collection and disposal of waste materials.
In some cases, the waste may have hazardous and/or environmentally-harmful properties that require stringent attention to safety, compliance and environmental protection. More so, regulations are becoming increasingly stringent. In China, for example, the government has passed laws that prioritize environmental concerns over economic ones and give it the power to take action against polluting industries and company directors.
Veolia has the proven experience, expertise and technology to effectively and cost-efficiently address the broad variety of waste streams emitted from industrial plants guaranteeing the safe disposal of all waste, their maximum recovery reducing costs and environmental footprints.
---
Who are our customers ?
All industries
---
The Veolia Solution

Pressure on resources, increasingly favorable regulations and the movement of society towards a circular, sharing and functional economy make this a key issue on industrial customers. Veolia has set itself the aim of strengthening its leadership in this area by deploying existing technologies, innovating and positioning itself as a stakeholder that creates shared value. 
 
Activities will revolve around the implementation of a waste management plan that will cover the following activities, all typically managed at the point of collection:
→ Separating
→ sorting / labelling
→ profiling
→ packaging
→ classifying
→ inventory
→ storage
→ logistics management
→ valorization
→ recycle, reuse
→ reporting and traceability 
Veolia provides a broad portfolio of industrial waste management services and expertise to companies in many types of industries, developing a true industrial ecology system. 
Benefits for our customers
Secured License to Operate
Focus Innovation
Le cycle complet du plastique
Veolia développe des solutions sur mesure pour aider les industriels à préserver et à renouveler les ressources. Depuis 2015, Veolia renforce son positionnement dans le domaine de l'économie circulaire à travers l'acquisition de plusieurs entreprises de recyclage du plastique en France, au Japon, aux Pays-Bas et au Royaume-Uni.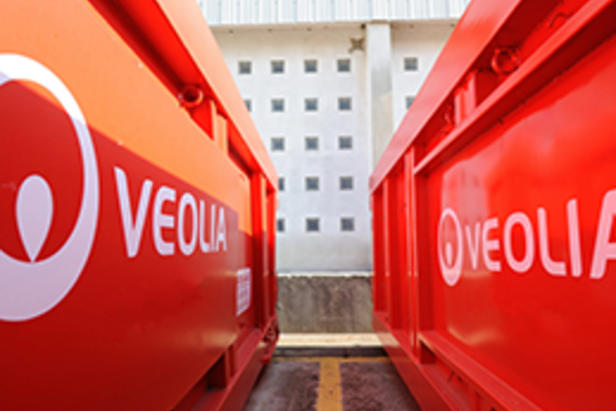 Procter and gamble, UK: reusing all waste streams
—
United Kingdom
Procter and gamble, UK: reusing all waste streams
By actively pursuing a global zero manufacturing waste initiative, Procter & Gamble, has halved its environmental impact between 2002 and 2011. The company has achieved zero waste to landfill across 45 of its global manufacturing sites and is responsible for less than 1 % of its waste going to landfill globally. The first facility in the UK to become 100 % diversion from landfill was the Veolia-managed, Gillette aerosol manufacturing facility based in Reading.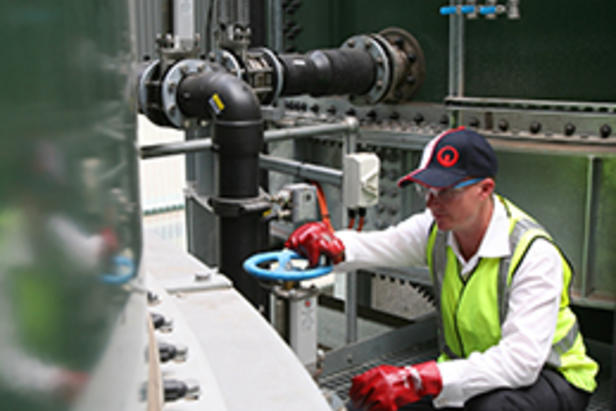 Arrow energy: minimizing environmental impacts
—
China
Arrow energy: minimizing environmental impacts
Owned by Shell and PetroChina, Arrow Energy is a leading player in the Queensland coal seam gas (CSG) market, in Australia. Arrow Energy required a consolidated waste management solution provider to support its CSG operations in the Surat, Bowen, Clarence Moreton and Coastal Basins in Queensland. Since 2012, Veolia have provided the ongoing identification and disposal of waste through testing regimes, as well as removing all drill mud and cuttings, and backfilling and reshaping surrounding land.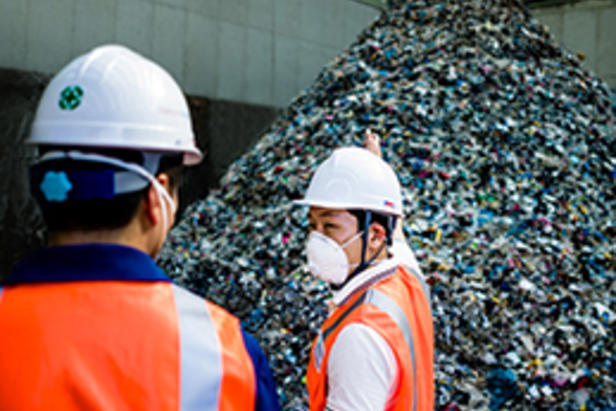 Veolia ecocycle: turning plastic waste into energy for south korean industries
—
South Korea
Veolia ecocycle: turning plastic waste into energy for south korean industries
In South Korea, Veolia is supporting the country and its industries' aspiration to become one of the top five world  "green economies". It has run an innovative site for recycling plastic waste in Yeoju in Gyeonggi Province since 2007. Plastic waste is collected, processed and recycled into SRF - solid recovered fuel. Today, nearly 70,000 metric tons of industrial waste are processed by Veolia, from which they produce 60,000 metric tons of SRF.