Today, natural resources are becoming increasingly scarce while our needs are growing in an ever more densely populated and urbanized world facing climate change issues. The world, and especially industries, has to rethink its relationship with resources and come up with new social and economic growth models that are more efficient, better balanced and more sustainable.
---
The current approach to production is inefficient and untenable in the long term, based on the increasingly costly use of raw materials, with prices virtually tripling between 2000 and 2013. It will be even less so as more and more people begin to adopt middle-class lifestyles and consumption patterns – a problem compounded by the increasingly rapid growth of emerging countries
Industries therefore need to vastly rethink the way they use resources and create a new model for socio-economic development that is more efficient, more balanced and more sustainable. Aware of these challenges, more and more industries are trying to maximize their productivity by recovering valuable residues in their production waste, such as oily sludge, KOH, or even CO2 in order to always increase their yield while combatting climate change. 
---
Who are our customers ?
Oil& Gas companies, Pharmaceuticals, Chemicals
---
The Veolia Solution

Through innovation in recycling materials and recovering waste, Veolia is providing solutions that significantly extend the life span and usage value of extracted resources.
 
To close the loop of the circular economy, Veolia is developing its eco-design expertise to support producers' right from the initial steps in creating manufacturing processes through to the production of new materials from transformed waste. Lastly, in each of its business areas - and even more so at their interfaces - Veolia is generating entirely new resources: the heat given off by an industry becomes heating for dwellings; wastewater effluent becomes a fertilizer or a bioplastic; gas emitted by waste treatment becomes electricity or biofuel, and so on.
By reinventing its business activities, Veolia is making it possible to create new secondary resources that are gradually offsetting the growing scarcity of natural primary materials. 
Benefits for our customers
Avoided transportation and disposal costs
Reduced impact on the environment
Focus Innovation
Oily sludge recovery to increase refineries yield
Refineries produce oily residuals from different sources. Veolia proprietary chemical solution breaks down oily sludge to recover by-products and reduce waste disposal costs while adding up to 0.5 % additional crude oil input into the production process. Veolia's solution has been successfully implemented in 65 refineries worldwide.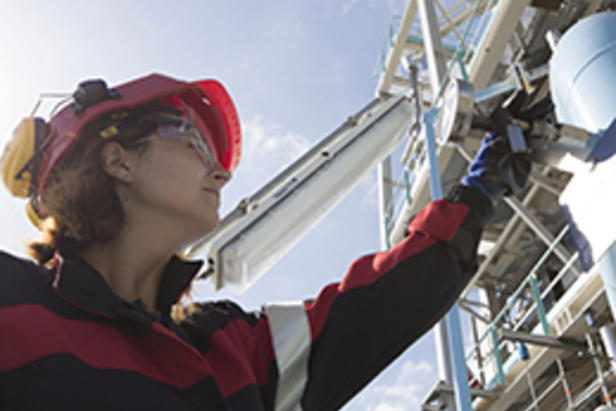 Sedibex, France : recycling CO2
The CO2's capture project at the Veolia's SEDIBEX hazardous waste incinerator have reached completion at the end of 2015. The test phase has been a success: an industrial unit capturing several metric tons of CO2 per hour has been developed. The production will then be given back to companies using carbon dioxide in their process for manufacturing additives for lubricants.
Novartis, Europe: recovering solvents for legal compliance
Novartis, has contracted Veolia to manage its industrial utilities and product support and facility services at 15 of its largest sites in Europe. Within this context, Veolia operates Europe's largest solvent distillation facility, situated on a Novartis production site in Basel. Distillation of 21,000 metric tons of solvents, recycled during production, is a critical issue to ensure continuity of production, and is part of the audit process which leads to U.S. Food & Drug Administration and European Medicine Agency approvals of drug development stages carried out on sites.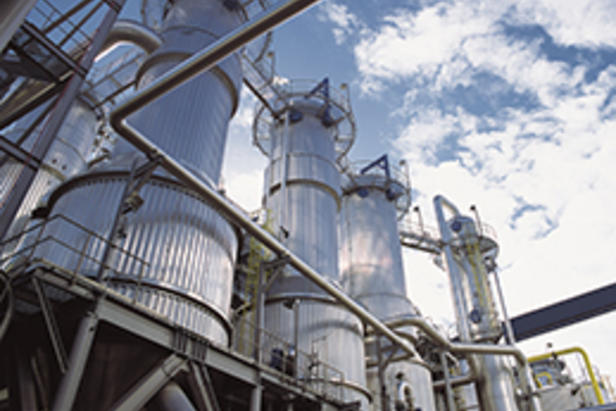 K+S Potash, canada: high-performance mining solutions
Veolia's HPD® evaporation and crystallization technologies attracts fertilizer producers interested in maximizing production while controlling their costs, energy use and environmental impact. Veolia's solution will enable K+S Potash Canada to produce 2.86 million metric tons per year of potash by 2023 through evaporation and crystallization of solution-mined material.