WEEE or W3E- waste electrical and electronic equipment – refers to any end-of-life electrical appliances: computers, telephones, household appliances, televisions, etc. As the volume of this waste is increasing massively it is now a major source of raw materials which can be retrieved and reused.
---
Some WEEE presents a danger to the environment. Once used, and if not properly collected and processed, heavy metals, PCBs or other high global warming potential greenhouse gases may be released.
With a recycling potential of more than 80%, WEEE is an extraordinary source of resources: it contains not only plastics and ferrous metals, but also precious metals such as gold, silver, platinum, and rare earths such as lanthanum and neodymium, which are under strong economic pressure on a global scale. WEEE recycling is also an important source of local employment, in particular in the sheltered and supported employment sector.
---
Who are our customers ?
Collection agencies and eco-organizations
The Veolia Solution

As a key WEEE treatment player, Veolia has over the last 15 years established its own industrial and operational processes, guaranteeing a high level of performance and an annual treatment capacity of 80,000 metric tons.
The Group's WEEE service can be broken down into 5 main stages:
 
→ collection with control of traceability documents
→ on-site reception, weighing, initial sorting of entire devices by type
→ preparation, removal of electrical wiring
→ decontamination, complete dismantling by mechanical or manual operations to extract the recoverable materials
→ sorting of recovered materials to be sent to specific reuse pathways.
Veolia thus provides industry with competitively priced secondary raw materials that meet constant quality criteria. 
Benefits for our customers
Extension of the lifecycle of materials 
Developing the sorting sector
Preserving resources and rare minerals
Focus Innovation
Dismantling flat screens - a market in the making
Veolia Research & Innovation has developed a solution that will treat a flat screen television in one minute! The process which is made up of several steps, both manual and automatic, is covered by five patents.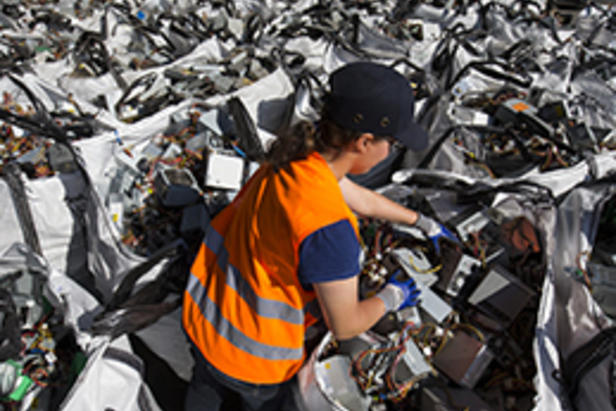 WEEE is recycled at more than 80% in Angers
The WEEE recycling centre in Saint-Sylvain d'Anjou near Angers is capable of processing up to 80,000 metric tons of used appliances per year. The recovery rates achieved make this plant one of the most efficient in France: 94% for large appliances, 91% for small appliances, and 88% for screens.
This pioneer plastics recovery site employs a unique process to sort around ten different polymers - and guarantees purity rates of over 99%.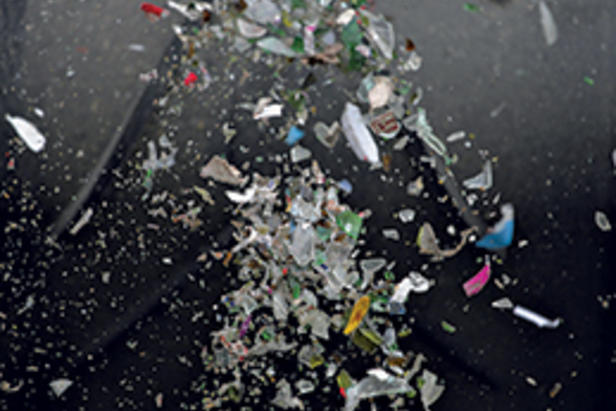 The SEB Group and Veolia team up to recycle small appliances
The SEB Group and Veolia have created the first complete circular economy loop for small household appliances: WEEE is collected by the eco-organization Eco-Systèmes before being recovered by Veolia to make recycled raw materials, which are then used by the SEB Group to produce new appliances sold in stores.