Globalization, climate change, urbanization, demographic pressures, resource shortages, aging infrastructure, terrorist attacks – impacts and chronic stresses put increased pressure on cities seeking to be attractive. From critical infrastructure auditing to smart real-time management and monitoring solutions and social and financial engineering, Veolia offers a unique range of solutions that help improve the resilience of cities.
---
Developing infrastructures related to essential water, energy, and waste management services means very heavy investments for local authorities. Maintaining this infrastructure is therefore essential in order to guarantee longevity and smooth operation. 
But on structures that are often both huge and inaccessible, it is not easy to decide when to intervene. Over-maintenance can lead to significant additional costs without any real benefits in terms of extending the life of the network. 
On the other hand, repair-only maintenance without preventive operations can be equally costly. Anticipating and managing risks makes it possible to strike a balance between these two extremes.
---
Who are our customers ? 
Cities, local authorities, and intermunicipal structures  
The Veolia Solution

Veolia identifies the risks, models and measures their impact, and then recommends the investments needed for increased infrastructure resistance. This requires creating investment plans to reduce, manage or transfer risks and prioritize future actions.
Veolia's strength lies in its ability to understand the entire urban ecosystem and so prepare an emergency action plan and a bypass plan. The key points in the plan are equipment duplication, preserving resources, creating storage capacity, and network interconnection and partitioning.
Through this holistic approach to risk assessment, Veolia increases the resilience of cities while also reducing infrastructure maintenance costs.
 
Veolia has developed a risk management solution to optimize the maintenance plan for local authorities' vital networks and infrastructure. 
Benefits for our customers
Focus Innovation
6THEMIC® innovating in decision making
6THEMIC® is a specific methodology developed by Seureca, the Veolia Group's consulting engineering division, to enable building owners and operators to assess the overall impact of their buildings on the environment and human health.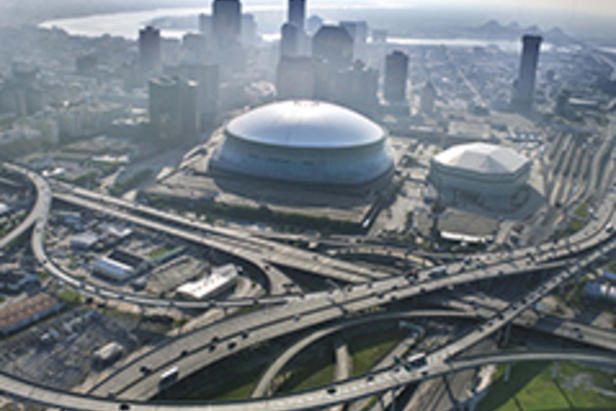 New Orleans
—
United States
New Orleans, the first city in the world to put a comprehensive resilience strategy in place
In 2005, Hurricane Katrina devastated the coast of the Gulf of Mexico. 80% of the city of New Orleans was flooded and 1,800 people lost their lives. To protect against similar events, or any other impact or chronic stress factor, the city decided to measure its risk exposure and transform its urban system in order to increase its resilience. This is the challenge taken up in the risk assessment plan implemented by Veolia, the reinsurer Swiss Re and New Orleans under the world's first public resilience partnership.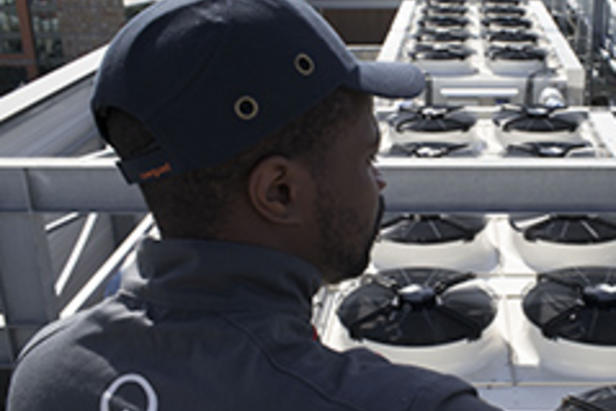 AccorHotels protects against Legionnaires' disease in France
In order to improve the preventive management of Legionnaires' disease in its hotels in France, AccorHotels entrusted Veolia with auditing and monitoring its at-risk technical installations (cooling towers and hot water systems). Both partners implemented compliance programs and special quality standards. At the same time, Veolia provided 1,500 hours of maintenance and risk prevention training to hotel technicians.