Today, maximizing the use of by-products from wastewater treatment is a major challenge for the operators and decision-makers responsible for managing wastewater treatment plants. Veolia has developed a sewage sludge recovery solution that makes sludge a resource and establishes local circular economy loops.
---
The treatment of residual sludge from sewage treatment plants is a challenge that municipalities now have to tackle. They can achieve this by recovering the sludge to produce biogas by a process of thermal hydrolysis and anaerobic digestion.
 
Transforming sludge into biogas (which is a source of green energy) gives value to materials previously deemed harmful or even dangerous for the environment. It also helps combat the scarcity of raw materials and the use of fossil fuels.
 For sewage treatment plant operators, converting sewage sludge into biogas complies with environmental regulations, drastically reduces residual sludge volumes and creates a new revenue stream, either by using the energy produced on-site, or by selling it to the local grid.
---
Who are our customers ? 
Local authorities and industry
The Veolia Solution
 

The MemGas™ process uses membranes to separate methane and carbon dioxide compounds to concentrate methane into biomethane that can be injected into the gas network for domestic or industrial use.
Very high purification efficiency, up to 99.5%.
Fully automated and remote controlled (smart monitoring offered through Hubgrade).
Robust and very reliable with an availability rate > 95%.
No chemicals, nor water consumption.
Low energy consumption.
 
Anaerobic solutions require less energy and produce less sludge. They have a small footprint and produce valuable biogas. A true green solution!
Veolia offers a number of technological solutions for the treatment of sewage sludge and energy recovery, including MemGas™.
 
Benefits for our customers
Reducing the environmental footprint
Offering an alternative to fossil resources
Providing a source of additional income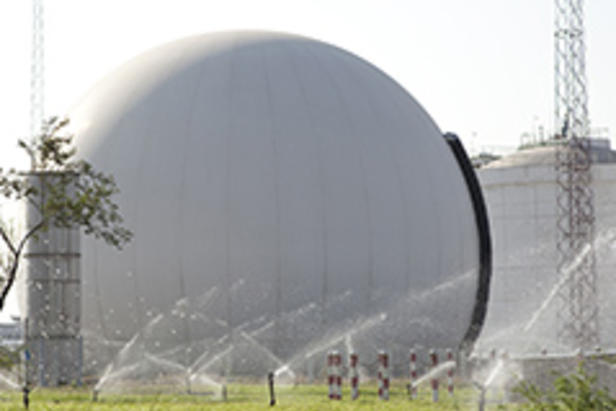 Sludge heats the Urumqi plant
The city of Urumqi in China decided to improve its wastewater treatment by modernizing the treatment plant. Under the first PPP signed by the city, Veolia started operating six digesters capable of processing more than 80,000 m3 of sludge and producing 930,000 m3 of biogas per month. This biogas is then used to heat the plant and reinjects 800,000 KWh of green electricity per month into the local electricity network.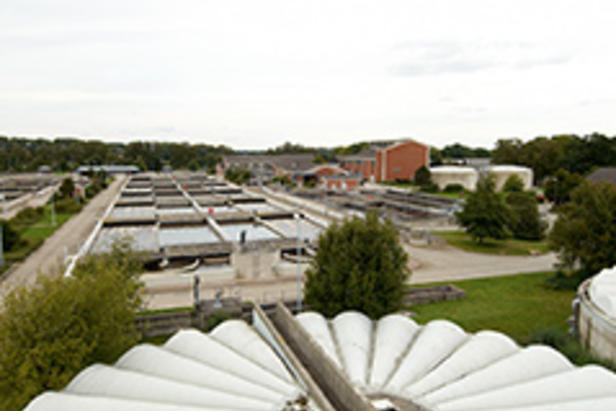 Thanks to sewage sludge, the Braunschweig plant is 100% energy-efficient
The wastewater treatment plant in Braunschweig, Germany, is now 100% self-sufficient thanks to the intervention of BSI Energy, a subsidiary of Veolia, which operates the site. It has a population equivalent capacity of 275,000 people. Biological wastewater treatment, thermophilic sludge digestion and co-digestion with organic waste, cogeneration, and recovery of biogas have resulted in the plant being energy self-sufficient.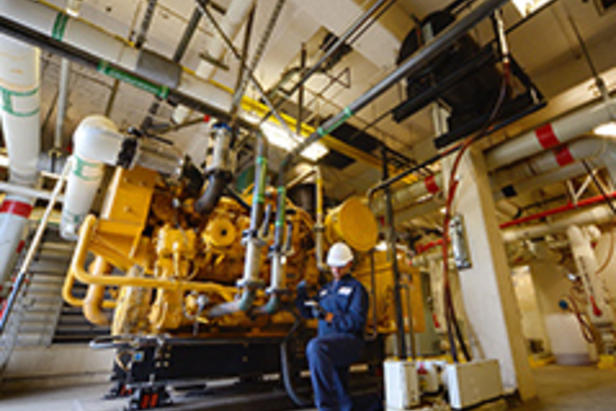 Thanks to biogas, Gresham saves $50,000 per year
Thanks to Veolia's solutions, the wastewater treatment plant in Gresham, the fourth largest city in the state of Oregon in the United States, has undergone a profound transformation: the most energy-intensive in the city, it has now become 92% self-sufficient thanks to the recovery of biogas from sewage sludge. The plant's electricity costs have dropped by an average of $40 to $50,000 per month.
Cagnes sur mer, the first positive energy wastewater treatment plant in France.
The Cagnes sur Mer WWTP, near Nice in the south of France, transforms its sludge into green energy by injecting biomethane into the local gas distribution network and recovers the heat and energy available at each stage of its process.