In addition to conventional waste, such as that produced by households, healthcare institutions also produce hazardous medical waste, which requires special collection and management safeguards. It may include sharps waste, potentially infectious waste, medicines, pressurised waste or potentially radioactive waste. Such waste is hazardous for humans, animals and the environment and must therefore be treated accordingly.
---
The WHO is very committed to the proper management of hazardous medical waste. It publishes a guide, "Safe Management of Wastes from Health-care Activities", which provides information about the types of hazardous medical waste, the dangers they represent and practices for their safe treatment. In conjunction with UNICEF and other partners, WHO launched a global action plan in 2015 aimed at ensuring that health facilities have access to water, sanitation and hygiene systems including healthcare waste management.
Risks such as burns, injuries, poisoning and pollution are all associated with exposure to hazardous medical waste. For more than 40 years, Veolia has been offering healthcare practitioners and institutions its expertise in managing this waste: infectious waste, anatomical waste, hazardous chemical and toxic waste, liquids and solids, and waste including both chemical/toxic and infectious risks.
---
Who are our customers?  
Healthcare institutions and practitioners producing hazardous medical waste.
---
Veolia solution

Veolia operates in complete safety in compliance with the applicable regulations in each country by offering its solutions:
Training for healthcare personnel  
Distribution of plastic bags, needle boxes, cardboard boxes, etc. to isolate different types of hazardous medical waste
Collection and transport to the treatment centre with guaranteed traceability
Registration of waste bins
Treatment of hazardous medical waste: incineration or pre-treatment by disinfection
Veolia guarantees healthcare practitioners both personalized support in the treatment of hazardous medical waste and comprehensive management.
Benefits for our customers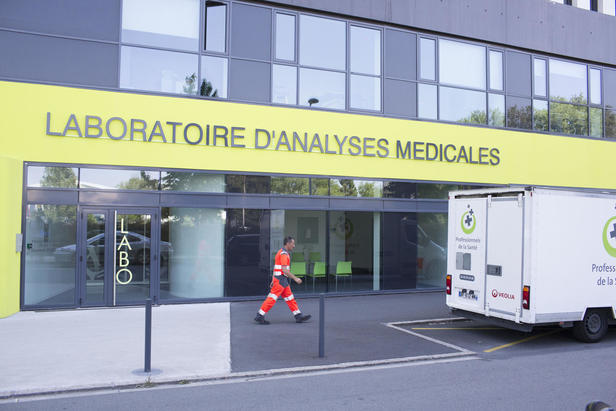 Health establishments
—
Morocco
New medical waste treatment plant under construction in Skhirat
Veolia, with its new subsidiary Veos DD, is expanding into the treatment of medical waste in Morocco, and more specifically into the treatment of hazardous medical waste present at 30% and where expertise is lacking.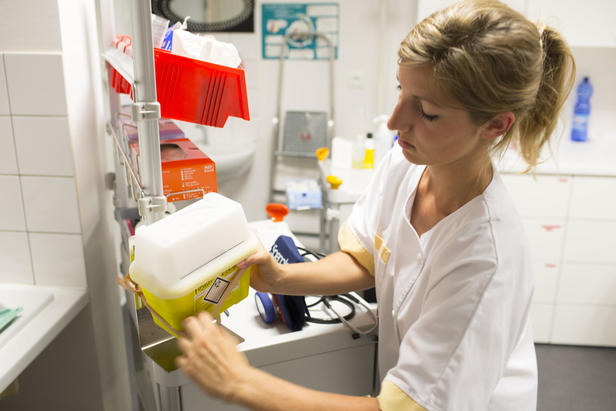 Implementation of solutions for the management of small-scale hazardous medical waste for health practitioners and laboratories
In the Île-de-France region, Veolia offers a "Pack [email protected]" (boxes, needle boxes, drums) that can be ordered online for small-scale hazardous medical waste. As in the case of hospitals, Veolia then guarantees timely removal and treatment.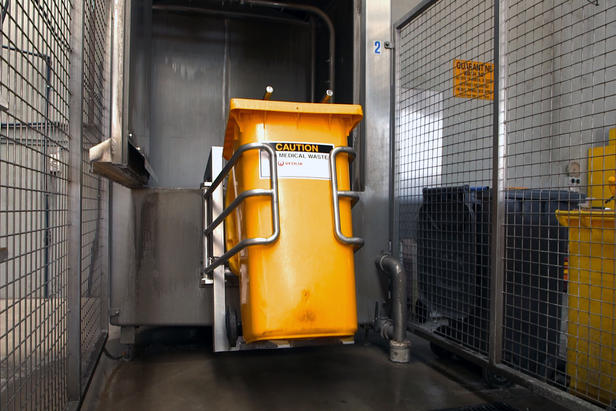 Development of a thermal treatment facility in Dry Creek

In Dry Creek, Veolia owns and operates South Australia's only hazardous waste thermal destruction facility. It ensures efficient combustion and total destruction of medical and other sensitive waste (animal waste, confidential documents, obsolete stocks, etc.) with exposure to temperatures above 1100°C. In addition, solar panels have been installed on the roofs of the plant to operate some of the equipment, and a project looking at recovering heat generated by the thermal treatment to produce electricity for the neighbouring buildings is in the pipeline.