At a time when the global demand for good quality fish continues to grow, aquaculture is the obvious solution. A form of agriculture in an aquatic environment, it is increasingly perceived as an alternative to overfishing and today almost half the fish we eat are raised in this way. 
---
This fish farming method presents various challenges. Veolia, the industry leader through Veolia Water Technologies offers its expertise in sustainable aquaculture that respects the environment.
In addition to aquaculture, Veolia continues to think about tomorrow's agriculture by experimenting with aquaponics (a farming system combining fish and plants that recreates an ecosystem in an aquarium). In collaboration with the start-up BIGH, the leader in aquaponics, Veolia is looking to deploy this solution in the territories and become a key player.
---
Who are our customers ? 
The aquaculture industry
---
The Veolia solution

The RAS 2020 solution
Veolia Water Technologies subsidiary, has developed the "RAS" recirculating aquaculture system, which following a series of purification processes consists of reusing wastewater to supply fish ponds. 
This is accompanied by two main proprietary technologies:
biological water treatment to eliminate carbon and / or nitrogen pollution with the AnoxKaldnes™ MBBR (Moving Bed Biofilm Reactor)
separation of the particles from fish excrement and excess food with Hydrotech drum filters.
The infrastructure, alarms and water quality are continuously and remotely monitored by a Supervisory Control and Data Acquisition (SCADA) system.
Thanks to this solution, we are able to support a wide variety of fish species - cold water, fresh water, tropical and marine - while guaranteeing our customers high quality support. Having eliminated pollutants the fish are healthier and are not subjected to chemical and antibiotic treatments.
Leader in the sector for more than 20 years, veolia offers solutions for environmentally responsible and sustainable aquaculture, responding to our clients' priorities.
Benefits for our customers
Better resource management
Farming that produces healthier and more resistant fish thanks to expert water quality monitoring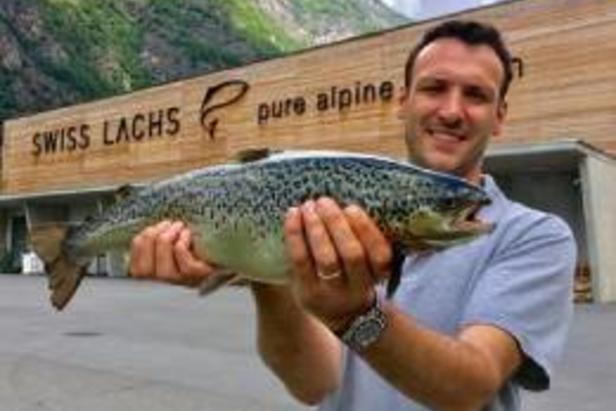 Partnership with Swiss Alpine Fish
—
Switzerland
To produce certified sustainable salmon from its land-based salmon farm in the Swiss Alps, Swiss Alpine Fish must have control of its water consumption and discharge
To achieve this objective, the company has invested in Veolia's RAS2020™ aquaculture system.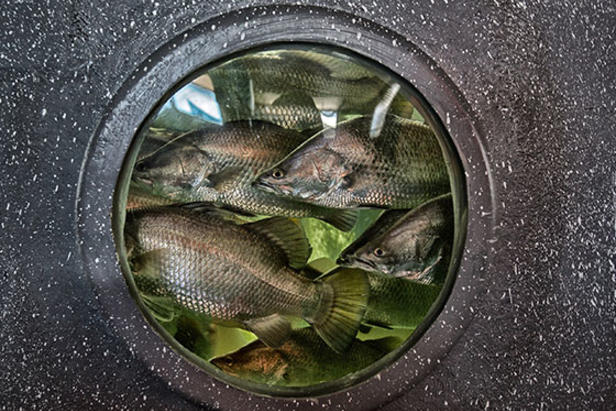 Woodlawn site
—
Australia
Creation of an original aquaculture system, from waste to barramundi
Veolia has organized a genuine food loop on the Woodlawn site: methane from Sydney household waste generates electricity for 2,500 homes and heats the aquaculture pools to 28 °C; the barramundi raised are then sold on the Canberra market (2.5 metric tons per year).