Freshwater represents only 2.5% of the water available on the planet. With the rapid increase in the world population, the acceleration of urbanization and global warming, this resource is becoming scarce.
It is now a major environmental, social, and economic challenge for cities and industry. Reusing wastewater is one of the solutions capable of meeting this challenge.
---
Many parts of the world are subject to water stress.
Social and health risks, falling agricultural yields, impact on industrial productivity, conflicts of use, fires, and desertification all present risks for these countries if they are unable to find the appropriate answers. Reusing wastewater is an obvious solution in these regions.
The resource is indeed abundant and available where water is consumed. Reusing wastewater is also less costly than producing desalinated water or transporting drinking water over long distances.
The reuse of wastewater is strictly regulated by the legislation at global (WHO), European (European Union) and national levels.
---
Who are our customers ?
Local authorities and industry 
---
The Veolia Solution

Treating wastewater for reuse requires extracting:
 
→ the sediment: through a refining process of filtration, decantation and lamellar clarification
→ bacteria: by disinfection using ultraviolet light or oxidation
→ micropollutants: eliminated by filtration or by clarification.
With 350 proprietary technologies, the Group offers solutions for:
 
→ refining: by filtration (e.g. Ecodisk™), by lamellar decantation: (e.g. Actiflo™), by a combination of the two processes (e.g. Actiflo™Disc);
→ bacterial disinfection (e.g., Hydrex™ Chemicals);
→ the elimination of micropollutants (e.g. Filtraflo™Carb).
 
Veolia has developed innovative technologies for all these key stages, aimed at municipal and industrial customers.
Benefits for our customers
Economic and social development
Focus Innovation
In Sydney, recycled water in a tertiary building
In Darling Quarter, the Commonwealth Bank has reduced water consumption at its headquarters by 92%. By means of collecting rainwater and recycling the building's wastewater in a closed circuit, Veolia has met 68% of the water needs of the building for air conditioning and watering green spaces since 2011.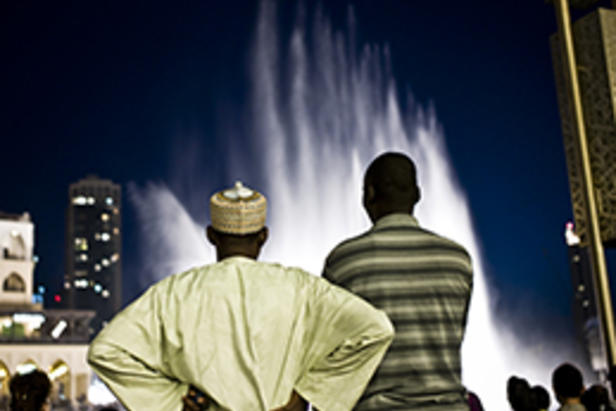 Dubai
—
United Arab Emirates
In Dubai, Veolia recycles wastewater from an artificial lake
Veolia has installed a wastewater treatment plant to ensure closed-loop recycling for the water in an artificial lake near the Burj Khalifa Tower in Dubai, United Arab Emirates. The plant uses Veolia's Actiflo™ Pack clarification solution to treat 62,400 m3 / day of water, i.e. 2,600 m3 / hr.
Ultrapure recycled water for the electronics industry in Singapore
Showa Denko Singapore manufactures nearly 29 % of the world's hard disks. Since 2006, thanks to the Unox™ technology for biological wastewater treatment, Veolia provides its customer at the Tuas site in Singapore with 4,224 m3 / day of ultrapure water, which is essential for the smooth operation of its production process.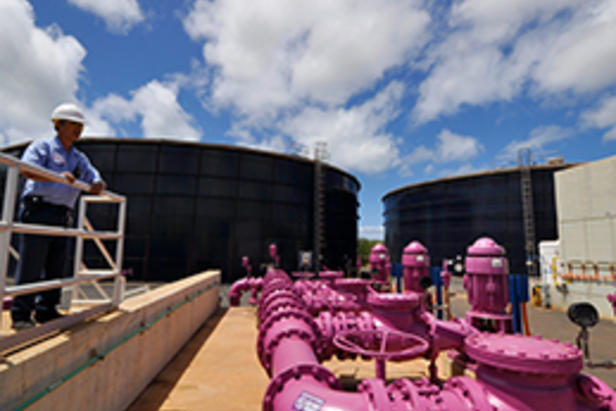 In Hawaii, recycled wastewater for agriculture and industry
In Honolulu, Hawaii, Veolia provides 49,210 m3 / day of recycled wastewater for industrial and irrigation purposes.